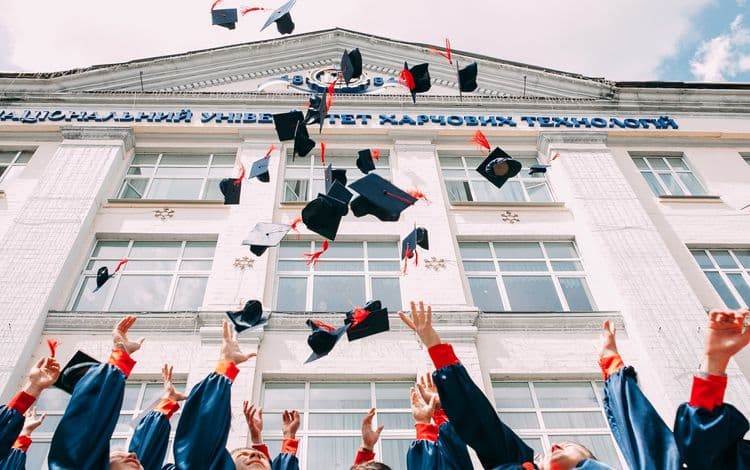 Should You Hire Someone Right out of College with No Experience?
It's the frustration of college students everywhere: Most entry-level jobs want them to already have experience. Should you be the one to give them their first opportunity? Or is that too big of a risk to be worth your while?
There are actually several benefits to hiring someone right out of college with no experience. On the flip side, there can be benefits to hiring experienced candidates who don't have a college degree. Let's talk about the benefits of each.
The Benefits of Hiring Someone Right out of College
Hiring someone right out of college seems like a risky idea. After all, their skills haven't been proven in the "real world" yet. However, there are many good reasons to take a chance on a new college graduate.
Trainability
People with experience tend to get stuck in one way of doing things. By hiring a new college graduate, you can teach them your preferred way of doing things. Training one to do things your way as they first learn may be more efficient than having to retrain somebody.
Enthusiasm
Recent college graduates are eager to prove themselves in the workplace. They aren't burned out and stagnant in their careers. It's hard to replace new graduate enthusiasm with real-world experience.
The longer a graduate has been looking for their first "real job," the more likely they are to be enthusiastic. They will probably be so grateful that you gave them a chance that they'll arrive with a smile daily.
Loyalty
Many recent college graduates spend months or years searching for a job that utilizes their degree. Once they find somebody willing to take a chance on them, they're likely to stick around for a long time. It's hard to put a price on loyalty these days. After all, experienced candidates have left at least one job, while recent graduates have stuck through four years of college.
Lower Pay
One of the most tangible benefits of hiring someone right out of college is that they'll work for lower pay. The more experience a job candidate has, the higher pay they will expect (and rightly so/). If you're a small business struggling to afford a new employee, then a recent college grad may be best.
Willingness to Go the Extra Mile
Along with enthusiasm is a willingness to go the extra mile. Eager to prove themselves, recent college grads may be more willing to put in extra hours and more effort. They often want to do anything they can to justify you having faith in their abilities.
So, Should You Hire Someone Right out of College?
Unless the job absolutely requires experience, you are often better off hiring someone right out of college. You can teach them your way of doing things for less than the cost of an experienced employee. In return, you can typically expect extra effort and loyalty.
What About Experienced Candidates with No Degree?
On the other side of the coin, what about job candidates who have the experience, but no college degree? Does the position really require a degree if the person has proven experience in the field? Often, real-world experience is at least as valuable as a college degree, if not more so.
Improved Diversity
Not everybody has the opportunity to go to college. Looking for people who have had to fight hard to gain experience without the benefit of a degree can often improve the diversity of your workforce. In fact, people with experience but no degree are often better at out-of-the-box thinking and creative solutions.
Experience May Outweigh a Degree
Recent college graduates only have theoretical skills and often need a lot of training. An experienced candidate can hop right into the job more quickly with less training. Actual experience provides a lot of intangible benefits compared to a four-year degree.
Better References
Recent college graduates may have little to no work experience. They may not have any good references to show how good of an employee they are. If they never worked a part-time job while in school, their only references might be teachers.
Will they quit after a week? Consistently show up late? Spend the day on their phone instead of working?
People who have experience without a degree have a more solid work history and references from employers. That makes hiring them somewhat less of a risk than going with a recent college graduate.
Is it Better to Hire an Inexperienced Person with a Degree or an Experienced One Without One?
The answer to this question depends largely on your needs and industry. Some careers require a degree (like a CPA/), and it's non-negotiable. Other career skills, like computer programming, can be learned outside of a university environment.
In the end, opening up your pool of potential hires to recent graduates and experienced people without degrees can provide you with better potential employees. Why limit yourself to people with both a degree and experience, when you may get more value from somebody else?
Need Help Paying for a New Employee?
Does your small business need a loan to hire a new employee (or for anything else/)? At First Union Lending, we want to help with all your small business financing needs.
We have 9 business loans to choose from, so you're certain to find exactly the solution you're looking for. Applying doesn't harm your credit, and you could see money as soon as the same day.
To have a conversation with one of our lending specialists, call 863-825-5626 or click here. They'll walk you through all your options and help you find what's best for you.
Contact us today to get the business loan you need to grow your small business.