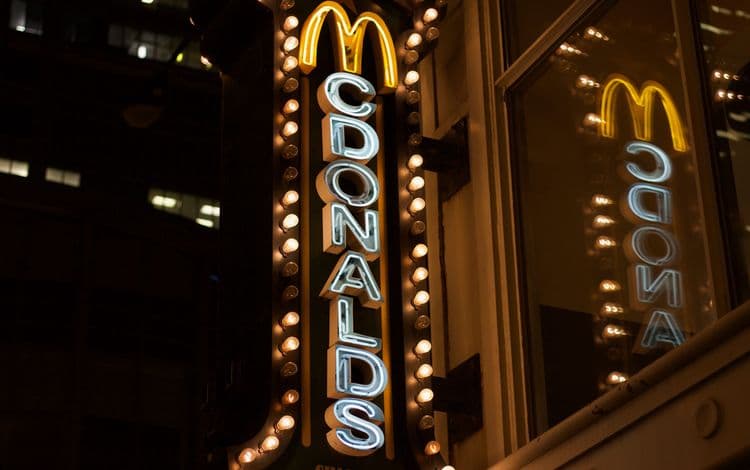 Should You Consider Buying a Franchise?
Right now, regardless of what type of business or business model, owners are struggling. Because many franchises are not necessarily considered essential, numerous such businesses are currently closed. And those that have remained open or are just starting to open, aren't seeing sales anywhere near what they were before the pandemic. What follows once we start to see a new form of normal, no one can predict. Some franchises may have to close for good.
That said, franchises are a huge part of the US economy. Last year they accounted for 3% of the GDP. Franchises across the nation employ more than nine million workers. This is why it is so crucial that the country helps foster franchises and gets them back up and running as quickly as possible.
For those who've considered purchasing a franchise in the past, you could very well be looking at a buyer's market where franchising is concerned. Many franchisees might be looking to sell (and do so sooner rather than later/) as they emerge from the crisis. Not to mention, some franchisors could be looking to expand operations given the current climate and opportunities potentially available. So the question remains…Should you consider purchasing a franchise in light of the circumstances?
Think of Your Current Position
Are you currently in a job that sustained you throughout the quarantine? Are you giving up a decent salary and benefits by leaving this job? Weigh the risks carefully in terms of leaving what you know is there for you and consequently stable versus moving forward by buying a franchise. Yes, this could be an exciting and lucrative endeavor, but is it worth the risk?
Perform Due Diligence as Far as the Franchisor
In other words, do your homework. Look carefully at the company's history. See how they handled the events of the past few months. Also, you probably want to talk to other franchisees and determine what type of support the franchisor offered. Without question, get a full picture of the company's financial viability.
Look into Resales
If you purchase a franchise that is already existing, you take a lot of the hassle out of the getting started the process. You also have a customer base in place, not to mention, data regarding finances, sales history, and overall stability of the franchise in question.
That being said, you want to take your time and evaluate all aspects of any resale. Perhaps their numbers took a nosedive during the coronavirus, so you probably want to focus on what their profitability was before the pandemic. Just because a resale looks like a bargain, doesn't mean you should simply go ahead and buy it.
Thoroughly Review Your Franchise Agreement
Whether purchasing a resale or starting fresh, always review the franchise agreement thoroughly. You may want an attorney who specializes in franchise sales to look over the document as well.
Check into an Installment Option
Especially as many franchise owners may be looking to get out of the business following this climate, they might be more willing to allow you to purchase the business via an installment sale. In the world of franchising, seller financing is fairly common. Again, using an experienced attorney in this type of transaction is a must.
Hire on the Previous Owner
Perhaps the owner just hit a financial hurdle that they could not overcome, particularly given the pandemic. They might be very good at running the business and leading the team. One thing you could potentially look into is hiring on the owner. This way you get that knowledge and experience and they get a paycheck and some stability.
Negotiate with the landlord
As with your franchise agreement, you want to review every detail of the lease (if applicable/). Many landlords are probably going to be grateful that they will have rent coming in, so you might be in a position to negotiate the current rate. Then again, some landlords could be expecting you to be paying more in rent. Clarify everything and make sure you know going in precisely what to expect.
Put Together a Great Team
There are a ton of talented people out there. Now more than before the pandemic, many are looking for jobs. You have the flexibility and opportunity to line up some decent employees. Also, there may be employees who had worked for the previous owner and who are interested in staying on. Their experience and familiarity with the system could come in handy as you navigate the early phases of your franchise. Regardless, any good business begins with a strong team.
Save Your Cash
If we learned anything from the past couple of months, it's that it is always a good thing to have cash on hand and thus be liquid. You also don't know exactly how robust business will be when you first open. Are customers going to come? Having cash reserves to help you make it through is going to be essential.
Are You Up for the Task?
Owning a franchise isn't necessarily for everyone. Ask yourself: do I have the stomach to run this business? In the beginning and as we emerge from this crisis, it is going to require a great deal of work with no promise of profit. Can you handle that? Take the time to do a bit of soul searching to determine if you truly are ready to buy a franchise.
At First Union Lending, we love to help entrepreneurs realize their dream of business ownership. Especially in light of what we just came through, odds are you may need additional working capital. We can most definitely help. Offering lines of credit, short term loans, and bridge loans among other programs, we've assisted numerous small business owners across the country. Every financial solution is custom-tailored to the business's needs. We do not believe in a one size fits all approach. Call today and let's get started!