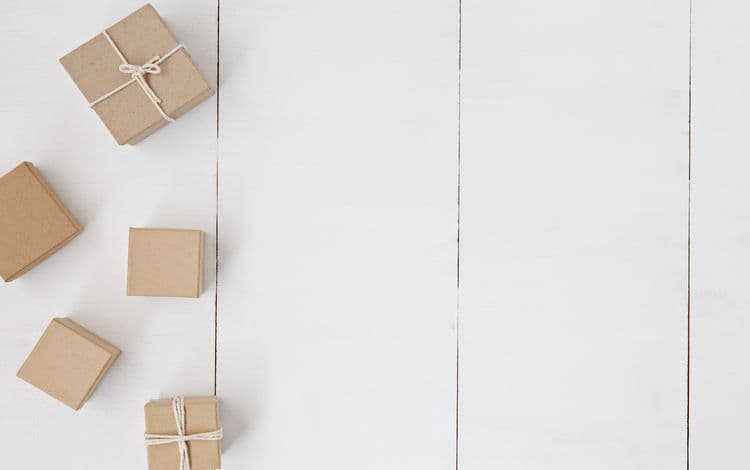 Shipping Services for Small Business
For small business owners, there are a ton of details to which they often have to tend. From the budgeting to the customer service issues to how to ship goods out in a timely and cost-effective manner, a company owner has a ton on their plate. So, this means that you probably don't have a ton of time to search through the different shipping services options out there to pick what makes the most sense for you. Cost of course is going to be a huge consideration, especially if you are just starting. And certainly, you want to keep your customers happy and get them their purchases ASAP. Which shipping service is the best one for you? In this article, we look at some of the logistics associated with choosing a shipping service for your small business.
Some shipping basics
In terms of deciding on shipping service, you need to be able to answer a few specific questions regarding what you are shipping, how much you are shipping, and the scope in terms of the location to which you are shipping. The primary delivery/shipping services USPS, UPS, and FedEx all offer their unique benefits. Before selecting a shipping method, you may want to think about the following:
Volume
The number of packages you intend to ship weekly/monthly could affect your overall pricing, depending on which shipping service you choose. If for example, you are fairly well established and are doing upwards of 100-200 packages per week, then you might qualify for a special promotion under certain plans. Knowing how much volume you will do, is a must when comparison shopping as far as shipping services.
Weight
Granted, different products will have different weights. However, if you have an estimation as far as what the average weight of a product you ship might be, this can help you pinpoint which service might work best for you. Weight affects the cost of what you ship—it is perhaps the biggest factor in determining that final shipping price. This is why you want to have an idea of how much your average shipment might weigh.
The smart thing to do is to purchase a scale, especially if your business only has a limited number of products. This will tell you the exact weight and thereby give you more accurate pricing in terms of what each shipping service will charge. You can find a scale at most office supply stores. Once you know the weight, then you can usually plug it into a calculator online to get a sense of what the various shipping services will charge you.
Shipping priority
How you want to ship your goods will also be important to consider when comparison shopping among shipping services. There is ground shipping, for example, there is also a priority option with most services, also you could go with first class. The shipping priority will determine basically how fast the item gets to the intended receiver. So think about how you want customers to perceive your business; that is to say, if they receive their item quickly, they are more likely to speak highly of you and also purchase from your business again.
Destinations
When it comes to the destination, you are essentially going to be looking at costs to ship domestically and also, if applicable, what it might cost to ship internationally.
Packaging
With small businesses especially, the packaging is going to be a key consideration in terms of your overall shipping. Most will often use flat rate boxes as this omits the need for figuring out the weight or the 'where.' You will just pay the rate listed. That said, if you only ship locally and your products are not particularly heavy, it may be more cost-effective to use your packaging versus a flat rate box. You can always get smart and streamlined packaging solutions online. There is a multitude of sites that give you access to numerous package options for any size products.
The Different Shipping Services
As noted, the primary shipping services are USPS, FedEx, and UPS. And while there are other means of shipping available, most small business owners will opt to go with one of these three as their rates tend to be the best and their services among the most reliable. If you are looking for a long-term partnership for your business, you may want to call and speak with a representative directly to get the bulk of your questions answered. Below, we break down some of the benefits of each of the big three shipping providers.
USPS:
You can print your labels online as they now have a click and ship feature, saving you a trip.
They also offer home pickup; they will come to your front door to retrieve a scheduled pickup and delivery.
They offer door direct mail advertising. Promoting small businesses, the USPS has a starter kit that will give you a few different benefits of this nature.
With USPS you can also get a PO Box. If for instance, you currently work out of your home, using that address may not seem "professional"; whereas having a PO Box helps give you credibility.
FedEx:
My FedEx Rewards program gives small business owners perks for shipping—the more you shop, the more rewards you receive.
A comprehensive online site, FedEx.com helps you to calculate package weight and estimate pricing among other things.
As with the USPS, you also can schedule package pickups from your house.
FedEx does offer temp-controlled shipping options—so if you're in the food or beverage business this could be a great solution!
UPS:
UPS offers a multitude of discounts that small business owners can take advantage of.
UPS has financial service options so that you can track and manage the shipping costs in terms of your overall budget.
You can schedule a pickup on the UPS site.
First Union Lending is here to help! We want clients to thrive and grow. Call today!