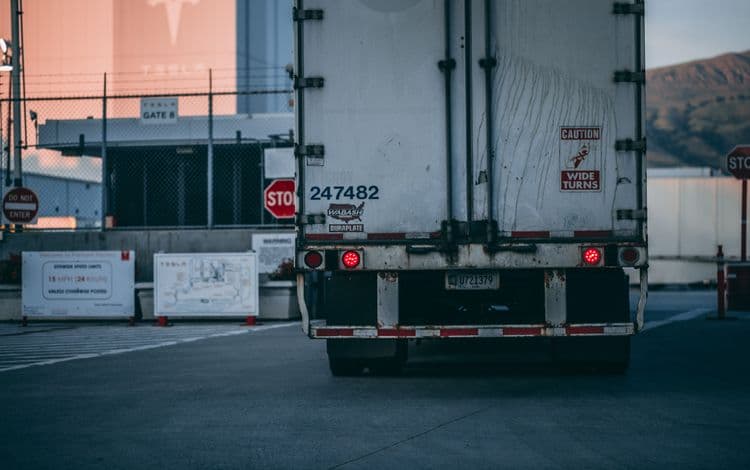 Owning a Trucking Business 101
Owning a trucking business can be very profitable and rewarding. However, it can also be more difficult than you might expect. Without a lot of upfront planning, you can crash your trucking business in the blink of an eye.
There's a lot to know about owning a trucking business. We want to provide you with the basics to get started on your trucking business journey. Welcome to owning a trucking business 101.
#1 – Get a CDL (If You Don't Already Have One/)
If you're looking at starting a trucking business, you probably already have a commercial driver's license (CDL/). If not, that's the first place to start. You can't run a trucking business without one.
There's such a high need for truckers that many companies are offering paid training. Some may cover part of the CDL cost. It may be worthwhile to drive for another company first to get training and experience before starting your business.
#2 – Pick a Niche
Carrying specialized loads can help keep you from competing with large carriers. Using reefer trucks to haul meat and produce offers year-round work, less competition, and it's recession-proof. If you choose to haul dry loads, you'll be competing with the biggest fish in the ocean for business.
#3 – Create a Business Plan
Creating a business plan is one of the first things you should do before starting a trucking business. A lean startup business plan should include details like:
Cost structures
Value propositions
Key partnerships
Key resources
Customer segments
Key activities
#4 – Fulfill a Bunch of Compliance and Legal Requirements
There are a lot of compliance and legal requirements for starting a trucking business, including:
United States Department of Transportation (USDOT/) Number
USDOT Operating Authority
Motor Carrier Number
International Fuel Tax Agreement (IFTA/) stickers
Heavy Vehicle Use Tax
International Registration Plan (IRP/)
BOC-3 Filing
FMCSA-registered and compliant electronic logging device (ELD/)
#5 – Get Insurance Coverage
There are several different types of insurance coverage you will need for your trucking business. At a minimum, you will need:
Primary Liability: Covers injuries or damage when you're at fault in an accident. You will need at least $750,000 to $1 million in primary liability coverage.
Physical Damage: When you aren't liable in an accident, this covers truck damage.
Cargo: Covers theft of or damage to the freight. The most common amount of coverage is $100,000.
Non-Trucking Use (Bobtail/): Covers your truck if it's in an accident when you aren't hauling a load for somebody else.
#6 – Select a Process Agent
You must have a process agent in every state that your business operates in. The process agent represents you if you're served court papers in a state other than the one you're registered in.
#7 – Buy Equipment
You may choose to buy or lease a truck. There are several different lease types of choose from. When discussing leases, make sure you understand every detail.
It's tempting to buy the cheapest truck you can find. However, you could end up paying the difference in maintenance costs. The newer the truck you buy, the less you should have to pay in maintenance and downed-vehicle costs.
Look for a rig that is less than 5 years old and has fewer than 600,000 miles on it. You should be able to find a rig at a price point that hurts less now without excessive future costs.
#8 – Find Clients
While you can use a broker to hook you up with clients, they keep around 10-20% of the load price. Work to find direct shippers yourself so you can avoid paying broker fees.
#9 – Charge the Right Rate
It's tempting to bring in business by undercutting your competitors' prices. However, you need to make sure you're charging a high enough rate to make a profit. Here's a good way to determine the rate you should charge:
Pick a freight lane
Find a load board
Locate 10 loads all going the same direction
Call brokers to see how much they pay for those loads
Figure out the average
Add in 10-15% to factor in what the broker charges
Do the same for the opposite direction
#10 – Run an Efficient Back Office
Back office costs can eat up your profit if you aren't careful. You may need to hire somebody or outsource to a dispatcher to handle these tasks. However, you may be able to handle your back office yourself.
With a laptop, accounting software, internet, and a printer, you can run your business from the cab of your truck.
Breaking Down the Costs
There's no way around it – starting a trucking business is expensive. Here is a breakdown of the most common costs associated with a trucking business. All costs are averages and estimates:
Registration and formation documentation - $900-$1,500
IRP plates - $500-$3,000 per truck
Heavy Vehicle Use Tax and permit - $100-$600 per truck
Additional state-specific tax - $500 per truck
Driver pay - $32,000
MC / US DOT number - $300
Business registration - $500
UCR fee - $69 for up to 2 vehicles; $206 for 3-5 vehicles
Truck - $15,000-$175,000
Insurance coverage - $10,000
Marketing - $5,000
CDL license endorsements - $14-$187
Maintenance – variable
Taxes – variable
Fuel costs – variable
Fines – variable
Avoid Cash Flow Problems – Get Funding
Trucking relies heavily on having an upfront cash-flow. Not only are startup costs expensive, but you are constantly buying gas, paying for repairs, and dealing with other expenses. Additionally, shippers and brokers can take up to 45 days to pay an invoice.
If you need a loan to start or maintain your trucking business, check out First Union Lending. They have 9 different loan options to choose from. That means they're sure to have the right loan to get your trucking business off the ground.
To talk to a lending expert, simply call 863-825-5626 or click here. Applying for a loan doesn't affect your credit, and you can get funding as soon as the same day.
Start your trucking business today with the help of First Union Lending.