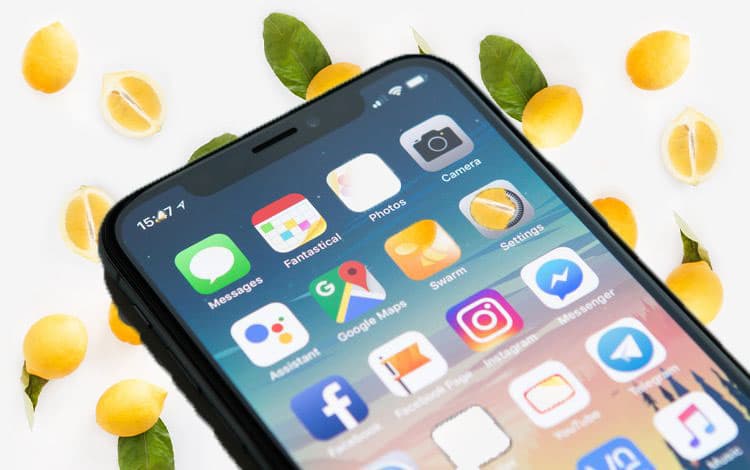 Online Connectivity and Its Impact on Emerging Economies
Much has been researched and written about the impact of mobile connectivity in places such as the US, but what impact does digital connectivity have on emerging economies, particularly when it comes to younger generations? Recent surveys conducted in 11 developing countries have shown some surprising results—and some not so surprising as well.
Within these nations, approximately 53% of adults have access to a smartphone. They are consequently using those phones for more than talking, with over 60% utilizing at least one social media app to include Facebook. To what end are they using these platforms—a whopping 93% say that such access has enabled them to keep in touch with those who don't live within their region. They are also able to gain access to more news and information, and nearly all adults within the countries surveyed contend that smartphones have had a huge impact on their educational systems.
That said, many of the adults interviewed do say that the challenge comes in terms of children and the more social aspects of mobile connectivity. Nearly 80% of the adults are afraid of the harm that children can unwittingly stumble into by such connectivity. Not to mention, there are also issues of morality at stake, according to participants in the survey. As far as health and wellness, adults were concerned about the impact social media has on children's physical development.
A Large Number Agree that Smartphones Have Been Good for Them Personally—Maybe Not For Society Though
While roughly 70% agree that phones have been good for them on both a personal and societal level, that number drops to 57% when you bring social media into the equation. Nearly 30% peg social media as bad for their societies. These numbers do vary by region. For example, Kenyans have a more positive view regarding social media apps and society; whereas, Venezuelans tend to think that such sites and apps have a detrimental effect on society.
The Question of Children and Screen Time
As noted a high number of the adults interviewed felt that social media and too much screen time could be harmful to children, from a morality and health standpoint. In a more general sense, more than fifty percent believe the internet has a bad influence on kids, while 65% say that mobile phones do as well.
Fifty percent of the parents surveyed say that they do attempt to monitor their kids' phoneinternet usage. And just over fifty percent actually, go ahead and limit the amount of time their children spend online. Depending on what country the respondents came from, some also felt that phones hurt the family unit, threatening to breakdown familial cohesion.
Many are Torn Regarding the Role Mobile Phones Have in Their Lives
By and large, those who participated in the study felt that phones equated to a sort of freedom. They also said that in the long run, phones are also time savers as opposed to time wasters. But again, this can differ based upon the country. For instance, those in Jordan did feel that phones, for the most part, were time-wasters.
Age also comes into play when considering whether or not a phone is valuable and thus a time saver. Adults under 30 seem to view the mobile phone as more of a time-waster—those over fifty however feel that the phone helps them save time in the end. Also, the type of phone was of some importance—smartphone users were more likely to say that the phone was a time-waster over those who possessed only a basic phone.
Benefits of Mobile Phones Versus the Downside of Connectivity
Education is a major factor when asking about the positive effects of mobile phones. Nearly 70% say that connectivity has had a tremendous impact on education. Also, roughly 60% of those surveyed say that the internet and increased access to mobile phones has helped boost their economy.
However, there are some areas and issues that when brought up, the respondents had less than positive things to say. Of course, there is a concern regarding children's access and the impact that connectivity has on them; also, many were concerned about physical health and development being detrimentally affected. Majorities in places such as Tunisia and Lebanon are very concerned about physical health as a result of having more mobile connectivity.
Morality issues are another concern. Jordanians were quite adamant about saying that mobile phones and the internet were bad influences as far as morality. While there were those in places such as Mexico and Colombia who argued the other end of the spectrum saying that mobile connectivity was a positive thing for morality in general.
The internet's overall impact on politics seemed to be split depending on the country. South Africans and Mexicans believe the internet has positively impacted politics; while those in Lebanon and Tunisia disagree with this statement and find its effects to be negative when it comes to influencing on the political arena.
Some Additional Findings Regarding Digital Technology and Developing Economies
Those with more education tend to be the more prevalent smartphone users, as are younger adults versus their older counterparts.

The most common apps used by respondents were Facebook and WhatsApp, 62% and 47% of those asked respectively. Again though, some of these are country dependent. For instance, 35% of Lebanese use Instagram and in Lebanon Viper is incredibly popular. Jordanians tend to prefer Snapchat to other platforms.

Regardless of the views expressed via the surveys, the trend seems to be that mobile connectivity is on the rise in developing nations and its impact is felt across a very wide spectrum. From politics to family life to health and well being, the internet and mobile phones have changed lives in places like Tunisia, Lebanon, Kenya and Venezuela to name but a few. The challenge appears to be establishing that balance and finding that point at which digital technology helps society without dragging other aspects of people's personal and public lives down.
Here at First Union, we love to advise businesses on how to gain business awareness from all over the world, which includes emerging economies. Call today to speak to one of our advisers.