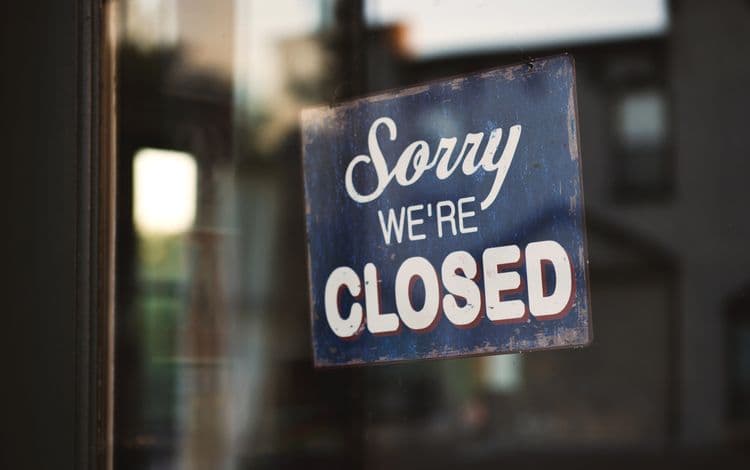 Non-Bank Lender Kept Thousands of Small Businesses Waiting
As we have seen with the government's bailout efforts by way of the PPP, very often those small businesses that the program was meant to help have sadly fallen through the cracks. They either couldn't get their money because funds were depleted, or the technical glitches and system errors left them out in the cold. Many large businesses and franchises were prioritized above the small companies that so desperately needed financial help, such as with the Shake Shack debacle for instance.
This is why Ready Capital, a non-bank lender, partnering with a firm called Lendio, started accepting loan applications from small businesses looking for a much-needed lifeline. In fact, between them, they accepted tens of thousands of such applications. And unlike what we saw with larger banks, these companies did not give priority to existing customers, which has been another hurdle that many small companies are facing in light of the PPP criteria.
By mid-April, the non-bank lender had approved nearly 40k loans. This constituted the first round of the Payroll Protection Program. Ready Capital had approved more small business applications than any other lender (traditional or non-traditional/) in the United States. The problem was though, those companies that had been approved ended up waiting weeks, with some still waiting to receive their money. And in the meantime, their chances of survival as the country slowly reopens aren't looking all that promising.
So why the holdup, why all of the delays? According to Ready Capital, they've thus far funded approximately 2 of the 3 billion in loans approved. Customers Bank later stepped in (on April 30/) to help fund some of these loans. Much of the money has so far come from Customers Bank.
Once the small business is approved for a loan, they are theoretically supposed to receive funding within ten days—optimally within just a few days. However, given some of the messiness surrounding the PPP coupled in this case with the non-bank lender's unpreparedness, this hasn't necessarily been the case. And yet, even though the ten-day deadline is missed, the business cannot apply for another loan; in essence, they just have to wait it out in a total state of limbo. With rent and payroll weighing upon them and no funds to be seen, numerous small businesses are having to shut their doors.
The owner of Sharkys Woodfired Mexican Grill in Los Angeles, states that Ready Capital notified him of approval on April 16. He was planning on rehiring many of his staff members with the loan money. However, to date, the restaurant has yet to see any of the money promised. As the owner explains, they are now holding on for dear life until those funds come through.
The federal loan program at this point offers loans of up to ten million to small businesses with less than 500 employees. The money is meant to provide for up to eight weeks of expenses with the provision that the companies rehire and/or retain their workers. The loans are forgivable as long as the business meets certain criteria.
Ready Capital did have good intentions. Under the PPP, large banks were working first and foremost with existing clients, which meant that smaller businesses without any funding already in place were being left out in the cold. One of the main issues was that the lender wasn't prepared to take on the loans that it did. Without the systems or necessary funds in place, Ready Capital simply could not fulfill the number of loans it approved.
The non-bank lender is currently working to try and get all of the owners promised funding the money they need to keep on going amid the crisis we are facing. The company has said that a major snag in all of this was the fact that the SBA issued even more directives regarding what needed to be submitted by applicants to qualify for funding—and this came after most applications had already been submitted to Ready Capital. Because of the new guidelines, Ready Capital insists that they had to go back to over 9000 of the business owners and request additional documentation. And this consequently, held up the entire process. The company maintains that it currently has one hundred percent of the capital necessary to finish processing the loans.
The COO of Customers Bank explains that they stepped in because of the lack of funding that Ready Capital was facing. Unlike traditional banks, non-bank lenders are unable to get loan funding through the Federal Reserve. According to both Lendio and Customers Bank, there is now money going out daily to all approved applicants. Though they still cannot say for sure when all promised three billion in loans would be fully funded.
According to a Lendio spokesperson, this unprecedented crisis we are in has made it near impossible for any lender to keep up with the demands they are confronting. He continues, the demand is far surpassing what banks and non-bank lenders can handle.
Meanwhile, though, the borrowers or would-be borrowers are suffering—to great extremes. They are having to skip out on rent payments, stop payment on utilities, lay off more workers; they are doing whatever they can until their money comes through. Subsequently, having to wait for their loan money, for many small business owners, is becoming near impossible. The bills don't stop—yet, there's just no money available with which to pay them.
If your small business is struggling to survive during this crisis, we can help. First Union Lending offers small business loans by way of lines of credit, merchant cash advances, and short term programs. Every loan product is custom-tailored to accommodate your individual business needs. There is help available. Call today and let's see what we can do to ensure that your small business makes it through this.