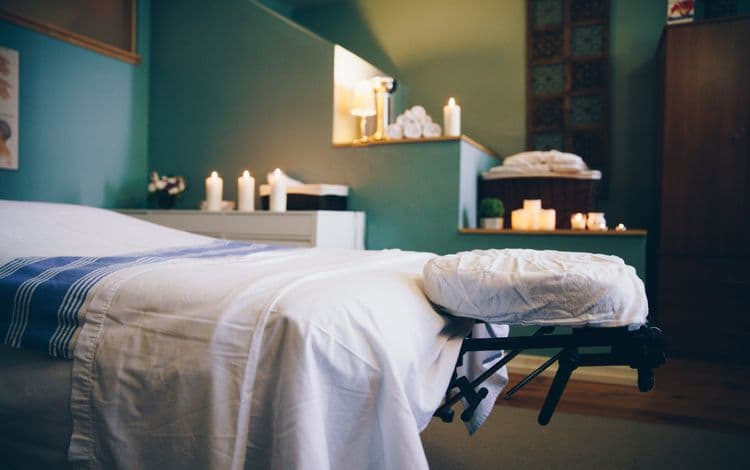 Need Medical Spa Equipment?
If you're getting ready to open a medical spa, it's crucial to buy the right equipment. Do you know all the equipment you should have before opening a medical spa? Some things are apparent, but you may overlook some essential pieces of equipment.
So, which types of equipment do you need to open a medical spa? Let's talk about it.
Mandatory Equipment
Treatment Tables - It may be evident that you need treatment tables, but this isn't something you want to skimp on. For the best patient experience, buy the best treatment tables you can afford. Electric or hydraulic tables are often worth the extra money.
Laser Machines - You may not be able to invest in all of these laser machines at first, but the more services you can offer when you open, the better.
Intense pulsed light (IPL/) – IPL lasers are the most critical starting laser for your medical spa because they have multiple uses. An IPL can is used for dyspigmentation, photodamage, hair removal, and more.
Laser hair removal - Hair removal is an extremely popular procedure. Make sure to include a laser hair removal machine as soon as you can afford one (used is cheaper; new machines cost $60,000-$150,000/).
Long- and short-pulse lasers  - This laser is used to do face resurfacing. A doctor must use it. This could be more of an optional laser, but the more laser machines and services you can incorporate into your business, the better.
Laser cellulite treatment - Cellulite treatments are becoming increasingly popular, and the machines are reasonably priced, with one system only costing around $25,000.
Sterilizers - Various types of sterilizers are crucial for maintaining a safe, sterile environment. UV sterilizers use ultraviolet light to kill most microorganisms. An autoclave uses heat to kill all microorganisms. Sterilize what you can with an autoclave. Use a UV sterilizer or alcohol for the rest.
Facial Steamers - Steam is one thing that sets your practice apart from what your patients can do at home with good moisturizers. A facial steamer is a good investment that can help pay for itself and set you apart from medical spas that don't have one.
Magnifying Lamp - To be able to see your clients' skin as well as possible, look for a magnifying lamp with at least a 5x diopter lens.
Hot Towel Cabinet - Each treatment room should have its hot towel cabinet, so treatment providers don't need to leave the room during a procedure. For best results, use separate cabinets for wet heat versus dry heat.
Optional or Regional Equipment
Digital Skin Scanners - Before and after pictures can help your clients see the improvements in their skin that your services provided. This could enhance each patient's experience compared to letting them try to figure out how much their skin improved with just a regular mirror.
Pedicure Stations - Clients can go to a nail salon for a pedicure, but a pedicure station can be a low-cost way to bring in new business. It could also keep clients a little longer who come in for other procedures.
Table Warmer - If you serve patients in an area that gets cold in the winter, your clients might appreciate a table warmer. Table warmers are great for staying warm and cozy during their procedure. A table warmer may not be a necessary investment if you work in a tropical climate.
Microdermabrasion - While perhaps not as popular as it used to be, there is still demand in many areas for microdermabrasion. It may be worthwhile to invest in one for your medical spa.
Hydrotherapy Equipment - Another service you can offer that may set you apart from your competition would be various types of hydrotherapy equipment. Hydrotherapy services could be as simple as a sauna or as complex as a pool for low-impact exercise and physical therapy.
Need Financing for Your Equipment?
Coming up with the money you need to finance all this equipment can be tough. Choosing the right loan type can have a significant impact on whether your medical spa succeeds. There are many different loan options available with different kinds of repayment plans.
The more you can invest in your medical spa's equipment up front, the more you can offer potential new clients as soon as you open. Maybe it would be worthwhile to take out a loan to purchase the equipment you had thought wasn't necessary to start.
Want to talk to somebody about the different loan types available to you to buy equipment for your medical spa? Contact First Union Lending to discuss their nine different loan types to find out which loan type would be the best way for you. It's time to buy the equipment you need to open your medical spa. Call 863-825-5626 or click here today.