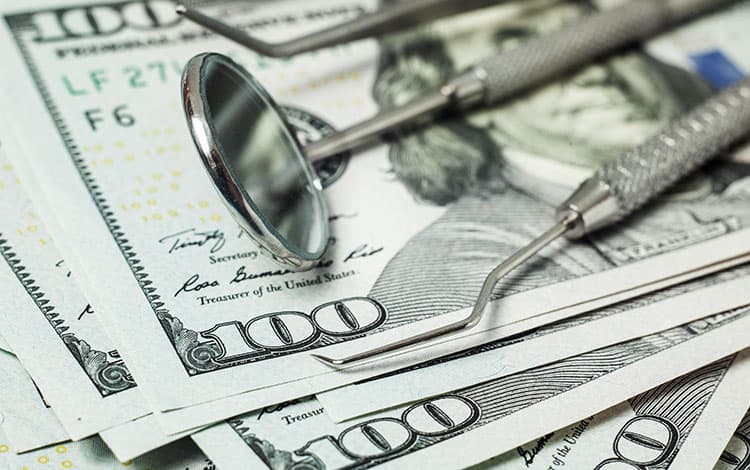 Business Loans for Dental Practices
Finding a Business Loan if You're a Dentist
As a dentist, your focus is first and foremost on your patients. You need to ensure that your practice runs smoothly and that your staff stays on top of things. Odds are, you are fairly busy with just the day-to-day aspects of maintaining your practice and consequently do not have a great deal of time to devote when it comes to seeking financing or funding solutions that may be required to keep the practice thriving.
We've worked with numerous dental practices across the country, helping them get financing when they need—not months from when you first start looking. In fact, with some of our programs, you can qualify to receive the cash you need in as little as two days!
From Conventional Dental Practice Loans to SBA 7A, 504 loans and term-loan solutions, we are here to help determine what makes the most sense for you given the projects that you want to pursue. For instance, these are just some of the things that our clients have been able to do after procuring funding through First Union:
Expand, remodel your office
Purchase new equipment/technology
Consolidate debt
Partner buyouts
Acquire new practices
These are just a few. The dental industry is undoubtedly changing. Most importantly, you need to be able to keep pace otherwise your patients will start to look elsewhere. Are you offering the latest treatments, are your personnel trained in the latest techniques? If not, then perhaps it is time to take advantage of a super streamlined loan program, with amounts ranging from 5k to 25 million.
Your Dental Practice's Marketing Efforts
One thing that many dental practices tend to overlook is marketing. The dental field is becoming increasingly competitive, which means you actively have to pursue new patients. It is recommended that at least 5% of your incoming collections be put toward advertising your practice. Especially if you're starting, this can be a substantial amount.
This is where First Union Lending's loan programs do benefit dental practices. We offer flexibility and a dedicated advisor who understands how to help. We would love the chance to give your practice a leg up. We have the financing you need. Call today!