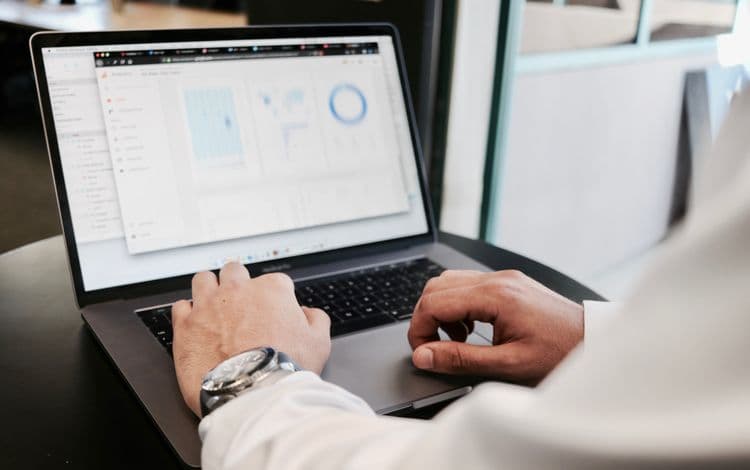 Leasing Lenders: Should You Work With One?
As small businesses grow, they may discover that they are outgrowing their equipment or they may have the need to purchase new equipment. Such equipment could come in the form of machinery, vehicles, or technological equipment for example. These items can get pricey, and if you don't necessarily have the cash on hand to purchase them outright, then it might be wise to work with a leasing lender. Even if you do have the money available, a lease still might be your best bet. Some firms look into business loans for these types of expenses, however, they can be more costly and involve a lot more by way of down payment than leasing the equipment. In this article we look at what leasing lenders do and why it might make more sense to work with one in terms of your next equipment purchase.
Understanding Equipment Leasing and Leasing Lenders
With the equipment leasing process, you are essentially renting the equipment needed for some time. So you will make monthly payments just as you would with a business loan, and then at the end of the specified term you have to decide whether or not you wish to buy the equipment or return it and effectively end the lease. So what are the advantages of going this route and working with a leasing lender versus simply buying the new equipment with a loan or cash? For one, you are going to be able to have access to the latest equipment through leasing. And if you're company is growing and is enjoying the benefits of rapid expansion, then leasing could be the better choice. On the other hand, with an equipment lease, over the long term, it could be costing you more than purchasing the equipment. You should weight the pros and cons carefully before getting an equipment lease.
The Different Types of Equipment Leasing
When deciding whether or not to take out an equipment lease, you have to keep in mind the type of lease your company should enter into. You want to ensure that whatever lease you do get works well with your overall business model and budget. Some leases are structured more like loans and consequently, you could end up getting stuck in this type of lease.
There are primarily 2 forms of equipment leases: A Capital Lease which does look more like a loan. The company can factor it on their balance sheet and the payments with capital leases can be a bit higher. Usually if a business intends to buy the equipment they are leasing, they will opt for a capital lease. With an Operating Lease on the other hand, the payments are lower but without any benefits of ownership. Most often, you see these kinds of leases when it comes to technology and computers—such that need to be updated regularly.
Of course within these two types there are several different options. You want to be sure and discuss all possible scenarios with your leasing lender to determine which would work better with your overall goals when it comes to the equipment in question. That is to say, are you likely to buy it at the end? Or do you prefer to return and upgrade once the lease is complete?
Why Should You Lease Equipment With Leasing Lenders?
Not all circumstances are favorable for equipment leasing. There are instances in which purchasing new equipment is going to make more sense; however, there are a variety of scenarios in which leasing is your better option.
You need the latest technology
As mentioned, when it comes to things like computers and the latest technology, leasing such equipment is probably going to be the smarter choice here. Especially if your company revolves around technology, having equipment that is outdated could seriously undermine your credibility on many levels. With an equipment lease, you have the option of upgrading regularly. Short term leases will then allow you to continuously have the most relevant technology.
You need money for other things
Businesses need money for a variety of things—not just equipment. And if something is pressing, some area in which you do need to spend your cash, then leasing equipment will enable you to free up the capital required elsewhere.
You simply don't have the capital
Generally speaking, leases for equipment will often have low (or no/) down payments. That's because the equipment itself stands as the collateral. And so opting for an equipment lease gets you the equipment you need even if you don't have a ton of capital to work with.
You are looking to sell old equipment
Many might not know that when you do take out an equipment lease, the leasing lender may be willing to give you credit toward a trade-in. Selling old equipment can be a hassle, one that as a business owner you may not have time to deal with. So in this situation an equipment lease is a win-win.
You get a fixed rate
Versus other types of bank loans and commercial lending solutions, with a lease you get a fixed rate for the duration of the lease. There is no floating rate in other words. Not to mention, with an equipment lease you get 100% of costs financed, so things such as taxes and installation are usually rolled into the lease as well.
You only want the equipment short term
Let's say you're purchasing machinery but know that you will only need this specific piece of machinery for about five years. In this case, an equipment lease makes the most sense. At the end of the term, you simply return it and end the lease—you're therefore not left trying to sell it yourself.
First Union Lending offers a variety of loan and leasing programs to help small business owners grow their companies. With short term loans, equipment leases and SBA loans, among other products, we have the resources you need. Some receive the money in as little as two day. Call today!