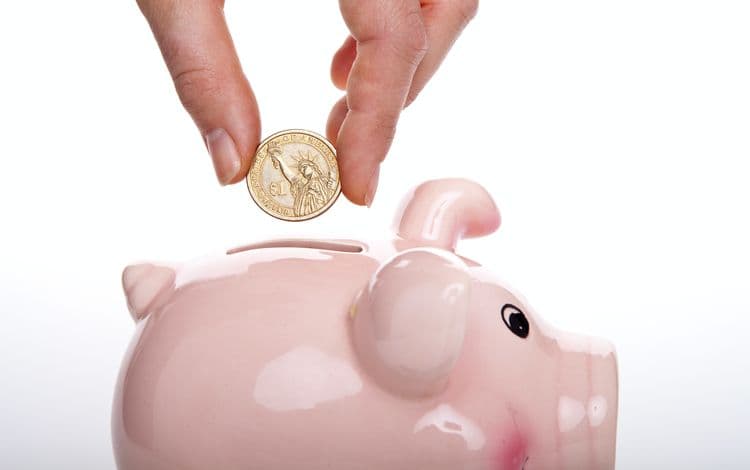 It's Time to Start Saving Money for Your Small Business
Many business owners are now in the same boat: the climate cost them revenue, customers, even employees. And so many are finding that they have to scramble to get things back up and running so that they can become solvent again. One thing that many such owners may not necessarily be thinking about is the need to save money. It might seem a difficult thing given that money may not have been coming in the past couple of months (at least not as steadily as it normally would/), but precisely because times are so uncertain, having money put away and integrating smart saving strategies is going to prove crucial moving forward. Below are a few tips and ways that your company can look into saving more money so that you are prepared for whatever is to come…
Revisit that budget
Odds are you probably have a business budget in place already, and odds also are this budget was developed for a pre-pandemic world. The game has certainly changed. Now is the time to go back to the drawing board as far as the budget is concerned. There are probably quite a few places where costs could be cut—such that you may have taken for granted before.
Start with the basics: write down all relevant expenses, from your electric bill to your rent, even down to what you spend monthly on office supplies. Ideally, you have a handle on your overall financial picture (despite the instability of the economy right now/) and you can, therefore, determine exactly how much you can afford to spend each month. This is a number that you're going to have to stick to—at least if you want to trim the waste and thus be able to put some cash aside.
You may have to tweak some things at home too
Budgetary concerns should not be isolated to the business if you are an entrepreneur. How you spend at home is likely impacting business finances in some way. In revisiting your budget, you may be surprised at how much you're spending and consequently, how much you don't need to be spending. Even something as basic as sitting down each week and meal planning can make a major difference in how much groceries are costing you.
What about subscription services? How many of those are you currently paying for? Perhaps there is an overlap. Or maybe there are some that you can get along without for a while—at least until you feel more comfortable about how much the business is bringing in.
Review all of your bills
Again, this applies to home and the company. How much is your electric bill? Your water bill? Is there an option of switching to a more reasonable provider? There are also steps you can take that will not only cut down on energy costs for example but also allow you to take a greener approach. Switch to LED bulbs, go paperless wherever possible, shut down devices, and computers when not in use. The small things really can have an impact on that bottom line; you just need to be cognizant of them.
Phone and internet are likely significant costs for you, both at home and at work. As concerns these particular expenses, there are ways to cut costs. Switching providers here is certainly an option—especially if they have a fairly attractive promotion going. Additionally, you could look into downsizing plans and save some money that way.
What is your stock portfolio like
Some experts suggest that investing during and/or right after the pandemic makes sense. Especially if you can identify some recession-proof stocks, this might be a great time to diversify your portfolio and make some money in the long run. Many financial advisors suggest that rather than buy in large amounts, you should set up automatic investment payments of smaller amounts.
If on the other hand, your portfolio took a hit during the crisis, then it may be best to consult with a certified financial planner to determine the optimal course moving forward. Pulling money out of the stock market could also be a feasible option here. Again, consulting with an experienced financial professional will serve you well in this capacity.
Try not to use your existing savings
Some people of course may have no choice but to draw from their savings in light of the situation. If you can at all avoid having to tap into that money, then definitely do so. Only use your savings as a last resort. Things will pick back up, life will go on, and if you're left without any sort of savings, things can get difficult. Looking into lines of credit or short term loans may be a better option than having to pull from your savings accounts.
Think about what constitutes necessities
Many have already done this; that is to say, when things were at an all-time low amid the pandemic, numerous business owners did have to scale back to only purchasing the necessities. This behavior however may have to continue for a while longer as companies begin to emerge from quarantine.
Check your credit cards
Credit card interest and fees can add up. If you have credit card debt, now is a great time to try and pay some of that down. If you have cards that you don't necessarily utilize all that often, cancel them—this way you won't be tempted to resort to this type of high-interest method of payment.
First Union Lending is invested in helping small business owners get back on their feet. We want to see you not only make it through but come out of this stronger than before. Our short term loans and merchant cash advances (among other programs/) are ideal for times like this. And even if your credit is less than stellar, we can still help. Call today!