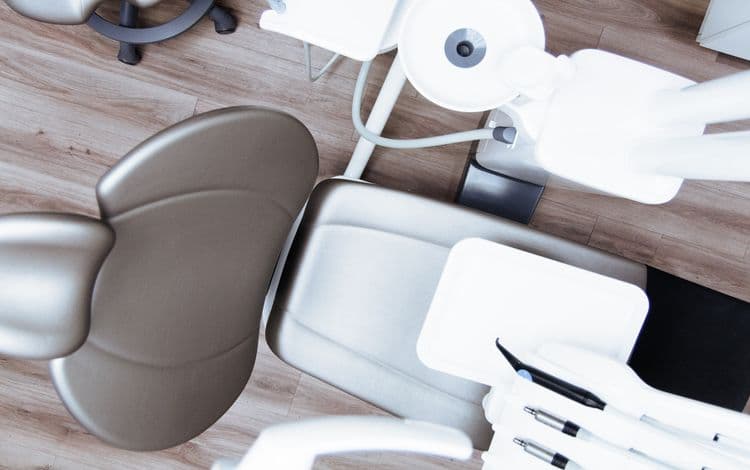 Is it Time For Your Dental Office to Hire a Dental Hygienist?
Your diploma is on the wall, and patients are scheduled for appointments—your dental office is in full swing. Of course, you have an assistant to help with scheduling and billing, but otherwise, you're pretty much flying solo—at least in the very early phases. However, pretty soon you realize that this may not be the best use of your time and resources. In fact, things are getting quite backed up, to the point of annoyance. It looks like it may be time to start expanding your dental practice by way of a dental hygienist.
Yes, initially their salary can seem daunting to take on as a fairly new dental office. But, can you really afford not to have one on staff? By not having a dental hygienist on board, you could be seriously hampering any potential growth that your practice might have. Below are a few tips regarding when and how to hire a dental hygienist.
How Many Patients Do You See?
Is the cost of hiring a hygienist worth it? That's really the first thing you need to consider as you figure out whether or not to hire one. Recent surveys suggest that over 75% of independent dentists do in fact have one or more dental hygienists on staff. For those who don't, a large factor is indeed the cost. In many ways, it is going to come down to the number of patients you see weekly. If for instance, that number is over half a dozen patients per week, then odds are you're going to have to bring in additional help. This doesn't necessarily have to be full time either, but rather one or two days per week.
If though, your numbers are even bigger, let's say you're performing 4-6 cleanings per day, then yes, you definitely should consider hiring at least one hygienist on a full-time basis. In crunching the figures associated, you may be skeptical. As in, how can a handful of daily cleanings cover a 70k+ salary annually? But you need to look deeper—think of the longer term and broader benefits that having a dental hygienist brings. For example, leaving the bulk of the cleaning to a hygienist thus frees you up to perform more complex and profitable procedures. This then can certainly help with your office's bottom line.
Being Able to Do More Costly Dental Procedures
As noted, you now have the time (with a dental hygienist onboard/) to focus on more intricate procedures—such that bring in a great deal more money than your standard cleaning will. Not to mention, think of the knowledge and skill set that a hygienist brings to the table, especially one with ample experience under their belt.
A hygienist can actually recommend procedures to the patients; they may be able even to diagnose issues that people have. In a sense, they represent that "second opinion" that gives patients a greater feeling of assurance.
If you yourself are swamped with routine cleanings, you may have to pass up things such as cosmetic procedures which are far more lucrative. A hygienist helps mitigate this kind of problem.
Is There Enough Incoming Cash?
Before hiring a dental hygienist, definitely sit down and look at what you have coming in versus what is going out cash wise. The ideal formula is to have your employees' salaries to be approximately 20% of gross income. In 2017, the average income of hygienists hovered right around that 70k mark. That certainly is a good deal of money to subtract yearly. But again, you need to think about it in terms of what your hygienist is bringing in as far as additional monies.
In the beginning, before they start to add to the revenue total, you may feel a hit, anywhere from 5-7% of gross. If you don't think this is manageable in the short term, then you may want to hold off on hiring anyone.
How a Hygienist Can Increase Revenue
This is the big question. By hiring a dental hygienist how much in fact can they help boost that bottom line? Averages suggest that an experienced hygienist can bring in around $1500 extra dollars per day. This factors out to 300k per year. That's at the very skilled end. Most see an increase of about $800 per week as a result of bringing a good hygienist on board.
So to put it into perspective—the hygienist you hire should be responsible for anywhere from one quarter to a third of all sales. And then once again, you can figure in the added money from the increased time you now have to work on more expensive and complex dental procedures.
When Getting Ready to Hire a Hygienist
There are definitely a number of things you want to look at closely as you explore the idea of hiring a dental hygienist.
Look at the experience level. Yes, you may pay less for one with fewer years under their belt, but they may not be able to generate the same kind of revenue. Do you want to spend a little more, in order to make more in the long run? You also want to assess communication abilities. A hygienist must have finely tuned social skills as they are in close contact with patients day in and day out. In fact, patients will spend the bulk of their time in your office with the hygienist versus with you.
This hygienist/patient dynamic is so integral to the success of any practice. They essentially have to be a customer service specialist along with a skilled hygienist. You want to ask those questions at the interview stage that give you insight into their personality type and ability to engage people in general.
Some additional qualities you want to look for in potential candidates:
Patience and understanding
A positive attitude
Being able to simplify dental procedure explanations
Able to alleviate anxiety and nervousness
Having the physical stamina to last through the day
Attention to detail
Is This a Good Time For a Dental Hygienist?
Certainly, this is a huge step, but it may be a necessary one depending on what stage your dental practice is at. If you need help, ignoring the issue will only lead to backlogs, disgruntled patients and frustration. If you are looking to grow your office, then it probably is the smart move. The time that can be saved, the money they can bring in, and the help they afford are all going to become incredible assets for you.
At First Union, we have helped many dental offices grow and become successful. If you are in need of funding, call today!