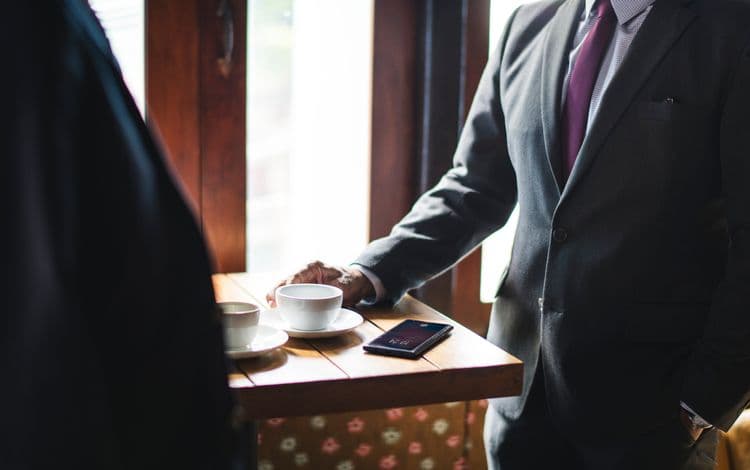 Is a Joint Venture a Good Idea for Your Small Business?
If you feel your business may be stalled, in need of additional resources or just requires a jumpstart in general, then a joint venture may be worth exploring. In a joint venture, you have a partner contributing valuable insights and expertise, not to mention resources that could most definitely help the company. You're no longer doing it alone.
In this article, we look at the joint venture relationship, weigh the pros and cons and see if, in fact, this might be something that you want to think about moving forward.
Understanding the Basics of a Joint Venture
Essentially you might look at is as a partnership between two companies to achieve mutual benefits for both.
An example would be as follows: The electronics giant Sony in recent years partnered with the mobile phone company known as Ericsson. They thus became Sony Ericsson (Sony Mobile/), a business that is focused on manufacturing mobile phones with superior capabilities. Ericsson had a productive history as far as the phone industry went, whereas when it came to the electronics side of things, Sony was near unbeatable in some respects. By combining their talents and abilities they really did have a huge impact on the market. And the new Sony mobile quickly rose to prominence in the cell phone industry.
These two companies actually formed a brand new entity in order to pursue this particular venture. Some companies, however, create such a joint venture through contracts and various agreements; in other words, a new company doesn't necessarily have to be formed. Some examples might include music labels and streaming services partnering or certain businesses and sports teams.
A joint venture, however, is not a business partnership. A partnership is a legally structured entity as distinct from say a corporation. A joint venture is not a legal entity per se, but rather can consists of corporations, sole proprietorships, what have you. The two companies involved aren't necessarily forming a legal entity.
The Point of Joint Ventures
So what are the advantages of entering into a joint venture with another firm? Some such advantages include:
You can reduce your financial burden by splitting the cost with someone else.
Partnering with a business, you now have access to their resources and research.
You can share technological resources where/when required.
There is a bigger pool from which to draw as far as advertising and promotion.
That is not to say that joint ventures are always a good idea. There can be some drawbacks to include:
If sharing the financial burden becomes lopsided this could result in tensions.
One partner could essentially "hijack" resources in order to gain an advantage.
If it fails, both companies could take a significant hit as far as financial damage is concerned.
Setting up a Joint Venture
Creating a joint venture is a process that unfolds in a series of steps undertaken by the respective parties involved.
Usually, one company sees a potential project that could be a boon to them; they then begin to identify partners with whom they might like to undertake such a project.
As the initiating company, you would then approach said partner with your ideas. And then a negotiation phase is entered into.
Contracts are drawn up upon agreements being reached. This will outline responsibilities, tax liabilities and so forth.
Per the agreement, the companies will start to work together on the joint venture, and thereby pursue a workable plan.
Once the objective is met, or if it appears it will not be met, the companies may choose to end the joint venture.
If in fact it works out and is beneficial, the joint venture can be extended. The companies may opt even to look at other such opportunities together.
How Does Joint Venturing Become Successful?
One of the things that you absolutely must do to have a successful joint venture is to avoid some key pitfalls that unfortunately are all too common to this type of partnership.
First off, you really do have to evaluate potential partners with the utmost care. If it's not a good fit initially this could spell disaster for the joint venture.
Also, when bringing your idea to someone, make sure the pitch is dynamic, conveys all relevant points and highlights how it will benefit them.
Make sure that the plan for collaboration is strong and detailed. Too vague and the blueprint for the JV will not be sufficient enough to execute productively.
Also, include an exit strategy in case the joint venture does not go according to plan.
Financing Joint Ventures
Financing your joint venture has to be front and center when first configuring such a project. In order for anything to succeed you have to have a viable financing plan in place.
With two companies involved, you do have resources from both at your disposal. Also in terms of applying for loans or lines of credit, one partner may have a stronger credit score or more time in business—this could certainly help you qualify for funding.
Figuring out where financial responsibility is going to fall is incredibly important in the early stages. This also includes any tax responsibility. In many cases, partners contribute equally. Or, if this is not feasible, there may be a difference in the kinds of resources supplied; whereas, one partner may have more money, the other contributes in terms of technical support and/or marketing capabilities.
Joint Ventures Can Help Your Business
If the benefits are there for both, and the resources are available, then entering into a joint venture could very well make a lot of sense for your business. You're pooling skills, talent, and expertise beyond just resources and this can be a very good thing.
However, keep in mind that succeeding when it comes to a joint venture really is about having a clear and concise plan to follow. This begins with choosing the right partner, executing an agreement that spells out everything and ensuring that the partnership flows smoothly in terms of sharing the burden and the resources.
If your joint venture business is in need of funding, First Union can help. We off many loans from lines of credit to short term loans. To speak to one of our agents, call today!