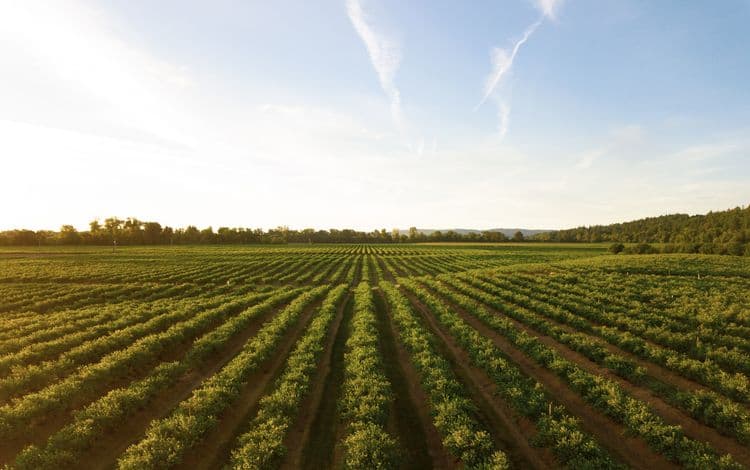 In California, Farmers Have Been Hit Hard
The past few months have been difficult across the board—for all types of industries. One of the ones however they haven't heard a great deal about is the farming sector. How badly has agriculture been impacted as a result of the crisis? Many farmers rely not only on income gained from farming but also off-farm income; given that both have been negatively affected, farmers everywhere have been struggling right along with other industries. A recent report by the California Farm Bureau Federation cites that indeed, their state's farmers have taken a major hit since the crisis began.
The CFBF recently sent out a survey within the agricultural industry to better gauge the toll that this has taken. More than half asked did say they lost a fair amount of customers and even more sales since this began. More than half also said that the loss of family members' off-farm income had a huge impact on their year thus far.
The president of the CFBF explained that just as with society as a whole, farming and ranching were dealt a significant blow because of lockdowns and stay in place orders. Over five hundred responded to the survey that was sent out. Over forty percent said that the loss of off-farm income was the result of lockdowns and also the need to stay home to care for children who could no longer attend school. Many farm and ranch households do need that off-farm income to make it through the year. This in tandem with the fact that the price of many crops has fallen has made it near impossible for some of these California based farms to survive.
That said, approximately 75% of those who did respond have found ways to see it through. And many have even been able to keep the bulk of their employees on, thereby avoiding difficult layoffs during a challenging time. For those who did have to cut down on the number of staff working, they cited lost revenue as the primary reason for doing so. Twenty percent of respondents did say that they laid off employees due to such staff being in a high-risk group for the virus.
Just like business owners everywhere now, farmers and ranchers are doing everything that they can just to stay afloat in some situations. Not to mention, they are having to spend money they don't necessarily have to ensure stringent safety measures are in place at their facilities. The CFBF is currently advocating for California's agricultural sector, working to find ways to ease the strain without undermining health and safety.
First Union Lending has been working with small businesses across all sectors during this difficult time. We are invested in our clients' growth and success. If you need cash to weather the storm, or perhaps for a project you have in mind, we have a funding solution for you. Each loan is custom-tailored to your business needs. Call today!