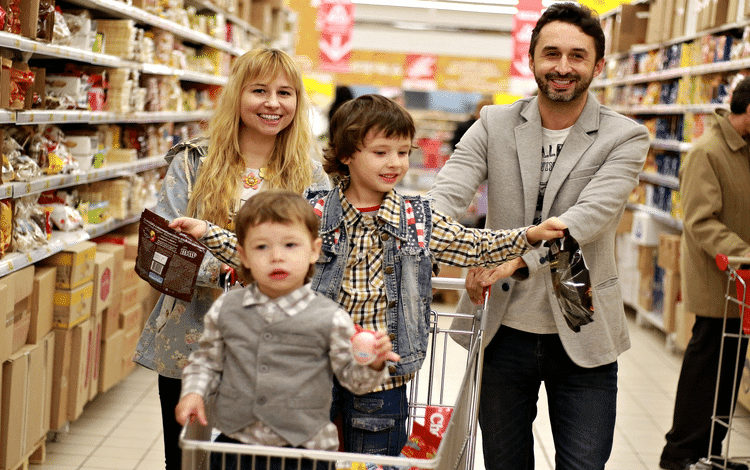 How to Work Out Employee Benefits as a Small Business Owner
These days, employee benefits maybe even more important than salary in terms of hiring and retaining quality employees. But if you have a small business, it can be hard to decide which benefits to offer. Health insurance, for example, can be quite a hefty cost.
So, how can you work out employee benefits as a small business owner? Here are some tips.
Types of Benefits
There are a lot more types of benefits than you may realize. Some are even free, cheap, or intangible.
Keeping your employees happy will eventually reduce turnover and increase productivity. That can help counteract the cost associated with employee benefits.
Here is a closer look at a variety of types of employee benefits.
Health Insurance
Companies that have more than 50 full-time employees are required to offer health insurance. That excludes most small businesses.
However, health insurance can be very expensive for people in the marketplace. Even though health insurance can be a big expense for you, it can help you retain employees. If you can afford it, offering health insurance will help people decide to work for you over your competition.
401(k/) Plans
Around half of Americans haven't saved anything for retirement. Matching employee donations to a retirement account can help the people who aren't good at setting aside money for retirement. Your contributions to their 401(k/) are tax-deductible, too.
Student Loan Assistance
A fascinating study by American Student Assistance showed that 86% of young adults would commit to a business for 5 years if that company helped pay off student loans.
If you're worried about turnover among your younger employees, student loan assistance could help. It doesn't need to be much – even $100 a month will help pay off student loans 3 years earlier.
PTO for Volunteer Work
Millennials, the largest generation in the workforce, love feeling like they're contributing to society. One afternoon a month or one full day per quarter of paid time to do volunteer work can be huge. Creating a culture of giving back will help keep employees happy and engaged.
Free Snacks
Bought in bulk, snacks for your employees can be a cheap way to improve morale and productivity. Burnout is a big problem these days. Encourage your employees to take at least one break a day to enjoy a snack away from their workstation.
Even 5 minutes to breathe and snack can reduce stress and make people happier and more productive.
Unique Perks
Any benefit you can add that your competitors don't, the easier it will be for you to retain employees. Here are some perks you might consider adding to have happier employees:
Allow them to bring well-behaved dogs or children to work so they feel less like they're neglecting important family duties.
Flextime. Allow them to work when they want, as long as their work gets done.
Allow them to work from home (one or more days per week/). Employees love the opportunity to skip their commute.
Workout facilities or a gym membership. Helping your employees take care of their health goes a long way toward showing you care.
Flexible access to emergency funds. Life happens, and the ability to take out a short-term loan would go a long way toward employee satisfaction.
Identity theft protection. Identity theft costs your employees time and money.
Update the workspace. Standing desks, fake plants, and Spotify subscriptions can go a long way toward improving morale.
Freebies. It's amazing how far a cheap plastic water bottle can go toward making employees feel appreciated.
Make a Benefits Budget
Before you can decide which benefits to offer, you need to figure out how much you can afford to spend. Some benefits – like flex time or working from home – have no financial cost. Other benefits – health insurance, in particular – can cost your company hundreds of dollars each month.
That's why it's crucial to decide how much you can afford before picking benefits. To give you an idea of how much you might be spending, here are the average employer costs of various benefits. All costs are monthly estimates:
Health insurance - $500+
Dental and/or vision insurance - $15-$30
Disability or life insurance - $25-$35
FSA or HAS savings account - $50-$200
Commuter benefits - $20-$255
How to Decide Which Benefits to Offer
It's a great idea to survey employees to find out which benefits are most important to them.
For instance, if a lot of your employees are under 26, they might still be covered under their parents' health insurance. Young employees might be more interested in student loan repayments or tuition reimbursement than health insurance.
As people enter their 30s, they're starting to have families and will need health insurance. Employees in their 40s might be desperately trying to save for retirement and will want a 401k.
If you don't have many (or any/) employees yet, look to your competitors and see what they are offering. To hire (and keep/) great employees, you'll want benefits that are at least as good as most of your competitors. In fact, many employees would accept a slightly lower salary in exchange for better benefits.
Funding Employee Benefits
Keeping your employees happy with good benefits can save you money down the road. Reduced turnover and more productive, happier employees can help cover the cost of employee benefits.
However, offering employee benefits can cost quite a bit of money upfront. Do you need a loan to jumpstart your employee benefits program?
First Union Lending is here to help. We offer 9 different types of loans, so you're sure to find the best loan to start your benefits program.
Getting started is simple. Merely click here or call 863-825-5626 to talk to one of our lending specialists. They'll help you decide which loan is best to get your employee benefits package off the ground.
Applying for a loan doesn't affect your credit, and your loan could be approved as soon as the same day.
Let us help you start your benefits program.