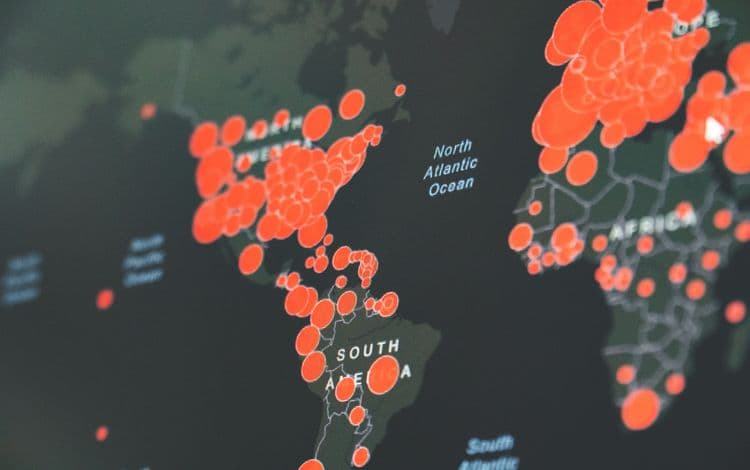 How to Survive a Global Pandemic
Over the last month and a half, I have noticed a dramatic increase in phone calls from friends and family. Many of the people in my life have been experiencing a drop in motivation. I get it! This pandemic has thrown people off their game. I, on the other hand, have been using this time usefully. I'm comfortable saying that this has been one of the most productive periods of my life.
On time
One of my biggest grievances is how little time I have during my normal day-to-day. Pre-COVID, my morning would start at 5:30 am. Now: 5:30am. Why? Because I don't want to replace my schedule with a new, less-productive one. Once we do get back to "normal.", I won't find myself in a painful situation where suddenly I have to wake up three hours earlier than the new norm.
My typical morning commute is approximately 40 minutes. By keeping my morning routine, I now get almost an additional hour to work on things. Nother bonus: I'm not in a rush, and no more yelling at the third or fourth inconsiderate driver that just cut me off.
We'll be getting back to our daily routines soon. If you've been deviating from your typical schedule, start introducing it back in. Use the extra time to do something productive. Keep your brain and body active, especially if you've got a case of the COVID Blues. You'll thank me for it later.
On improvement
There is an endless stream of new content in regards to self-improvement, how-to's on productivity (I'm guilty of writing a couple, myself/). Now is the perfect time to start that project you've wanted to do. Perhaps there's an online course you could take to improve upon a skill you use in your business.
There are plenty of educational websites that offer inexpensive and specialized courses on just about anything. I've been purchasing video courses from Udemy for years now. Many courses offered can be purchased for under $10 while on sale. Take advantage of the situation. Improve upon an existing skill or learn something new!
On business
These are undeniably tough times for many small businesses. The economic shutdown has paralyzed even the savviest business owners. How many times have you found yourself avoiding aspects of your business because your far too busy to address them? I've heard this many times. Use this pandemic as an opportunity to improve your business. Get a better overall view of your finances, increase your online presence, and invest in customer relationships.
At First Union Lending, we understand - all too well - how painful this pandemic has been for small business owners. Whether you need funding to keep your employees paid, keep inventory on the shelves, or even lower business expenses, such as credit card processing fees, we can help. Our business solely exists to help small businesses succeed.
First Union Lending offers nine different financing options. We're also assisting companies with obtaining PPP Loans. If your business is in critical need of financial assistance, please visit our COVID-19 Emergency loans page for more information.