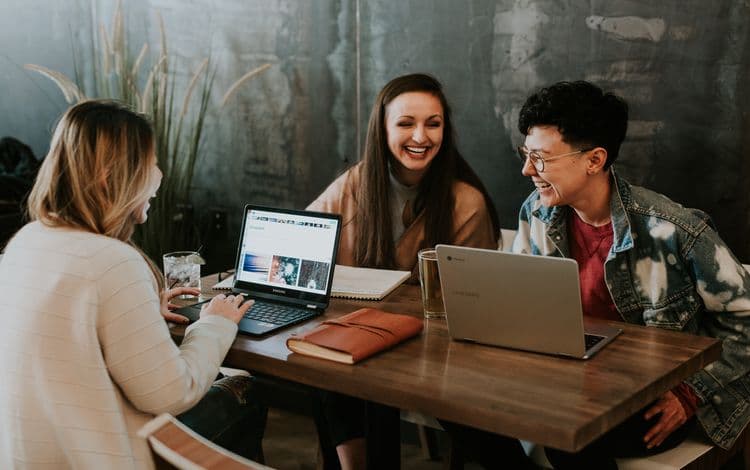 How To Set Up A Small Business Internship Program
How do I start an internship program for my small business? How do I determine if my small business needs an intern program? How do I determine if my small business will benefit from an internship program? Who should I have managed my small business's interns? What tips are there for hiring unpaid interns for my small business? If I do compensate my interns, how much should I pay them? When and how do I provide formal reviews for my interns? What do I need to do to make sure my interns receive college credit?
Internship, a supervised learning experience under the tutelage of an experienced professional. Internship, a means of real-life education through unpaid or reduced-pay with the goal of educational enhancement and college credit "payment". If your small business is looking to take on an intern or two this upcoming season, there are many factors to consider, from the hiring process, the intern's day-to-day responsibilities, and providing the intern's college/university with feedback on their progress and educational advancement based on their hands-on experience.
Consult Local Law
Depending on the location of your business, before starting an internship program, make sure to review your state, county, and city local laws to ensure your program is compliant with federal and state regulations. Each region has its own labor laws, and some jurisdictions do not allow for unpaid internships - so make sure you know your rights, your intern's rights, and your government's rights over your program.
Perform a Needs Analysis to Define the Role
Before starting your internship, you will need to not only consider how an internship will benefit your small business, but how it will benefit your intern. We are past the days of picking up coffee, running menial errands, and providing more personal assistance rather than immersing themselves in an educational internship.
With that being said, consider the following when creating your small business's internship program:
How many departments could support an intern? How many interns per department?
Which departments would benefit most from an intern?
Which employees would fit the role of an intern manager for their department?
When would the internship program begin and how long would it last?
What would each intern's daily tasksobjectives be?
What would each intern's end-of-internship project and presentation focus on?
What will each intern be reviewed?
What can each intern expect to gain from an internship with your small business?
How many hours per week are expected/desired for the intern to work?
How can you ensure your interns receive college credit?
What benefits should the intern expect (payment, meal stipends, etc./)?
Once you have performed a needs analysis, it is a lot easier to define the responsibilities each intern will take on during the duration of their internship.
Determine Who Will Manage Each Intern
Before hiring, you will need to consider who will be responsible for each intern. Take a look at each department. Is there an employee who is not a manager but has managerial potential and natural leadership skills you would like to develop? Do you have any employees who are enthusiastic about the company's internship?
Work with each potential manager to determine if they have a desire to manage an intern while also having the time to manage the intern. Yes, an intern can take a lot off of a department's plate, but the reality is that the manager is taking on more work. So, some smaller tasks may be taken off their plate, but they need to field questions, setup review sessions, manage progress, document, and conduct performance reviews, and be a continual resource during the entirety of the program for the intern.
Make sure when you pick a manager, they are ready for the responsibility and know exactly what they will need to do during each phase of the program.
Create Job Posting Based on Each Department's Intern Needs
When it's time to create a job posting for each intern, make sure you define each role-specific to the department they will be working in. For example, if you're hiring a Social Media intern and an Accounting intern, the job descriptions, though or the same company must be different based on the needs and skillsets required for each role.
When creating a job post, remember to:
Be clear with what you are looking for in an intern
Be clear with the intern's day-to-day responsibilities
Be clear about the intern's end-of-internship project and goals
List the required skills and experience to perform this internship
List nice to have skills and experience
Be clear of interview expectations (for example, if they need to provide an example or your business relies heavily on an applicant's cover letter, provide transparency/)
Conduct Interviews and Hiring an Intern
When you have received applications during the hiring timeframe you set for your internship, try to narrow each intern role down to the top six to eight candidates. Make sure you review cover letters, resumes, and each candidate's social media and SEO presence. From there, conduct phone interviews.
After phone interviews, narrow each intern role down to the top two or three candidates and ask them to come into the office for an in-person interview. Once you conduct your interviews, you will have an idea of who you want to hire for the internship. Call their references and make sure they have a clean track record, just to make sure you have taken all steps to ensure the potential intern hire will be a good fit culturally.
Once you've decided, give your number one pick a call and see if they would like to take an internship with your small business. If/when they say yes, send over an official email congratulating them on accepting the role.
Once accepted, send your new hire interns all legal paperwork to be filled out and signed.
Conduct Internship Onboarding and Communicate Intern Responsibilities
Once you've hired an intern, it is time to onboard and let the intern know what their responsibilities will be throughout the internship. During onboarding, consider the following:
Walk the intern around the office and introduce them to everyone - even if they're busy or on a call. Make sure each intern is a "familiar face" around the office.
When discussing objectives and goals, be clear.
Show your intern how their performance and progress will be measured.
Walkthrough their day-to-day tasks. Provide notes and documents on these workflows, to ensure the intern has everything they need (which will cut down on questions sent the manager's way/).
Explain what to expect when it comes to performance reviews. Set up weekly check-ins, set the halfway point review at the beginning, and finally, set the end-of-internship review. Showing these dates sets milestones for the intern to work toward.
Set your interns up with any eLearnings or regulatory courses they must take to work on your business's proprietary information.
Completing Intern Feedback Sessions and Formal Reviews
Most colleges and universities require you to provide a formal review of your intern at the halfway mark of the internship program, and one at the end. The goal of these sessions is to tell your intern what they're doing great with, what they can work on, and what they should not do or need to drastically improve upon.
These sessions are supposed to be comfortable, yet professional. Come prepared with a standard review form for all of your department's interns. Let your interns know in advance what they will be measured on and how progress will be communicated to their college. Finally, be transparent with everything - from how they conduct themselves in the workplace (being careful of language and message/), to their work for their department, to their overall impact on the department and/or business.
Collaborating with the Intern's College to Ensure Credit is Received
To ensure your intern receives college credit, make sure you work with them and their educational institute to make sure they receive college credit toward their degree. Hands-on, real-life experience can go a long way, and many times is considered a more impactful and realistic educational setting, and it should be credited toward your intern's coursework and degree.
The main rule of thumb at the end of the day is to create an environment and treat interns the way you would want to be treated. It can be nice to have some smaller responsibilities off your plate, but at the end of the day, providing a beneficial educational experience will go a long way, and will give your business a great name locally! Who knows - the next rounds of interns may provide a deeper pool of skill sets and experience level based on the way you treat your interns and what they get out of it. That's not only a win for the intern, but for your business and your community.
Do You Want to Look at Your Financing Options?
If you find yourself needing to find funding for your business, First Union Lending is here to help.
We have nine different business loan types to choose from. This means that we're uniquely qualified to help you find the perfect loan to open your small business.
Applying for a business loan doesn't affect your credit. Better yet, your business loan may be approved as soon as the same day.
To discuss our business loans with one of our lending experts, click here or call 863-825-5626. We'll talk about our various business loans and help you find the right one to help with your internship program.
Get started with the process now by learning more about our business loan types.