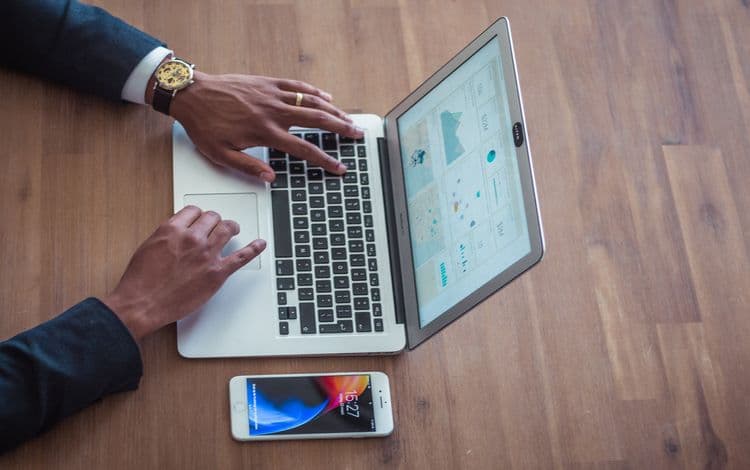 How To Get Business Funding as a Startup
As a startup, it can be difficult to find working capital to help get things off the ground. Not enough time in business, no history of revenue, no established credit are all roadblocks for new businesses when it comes to applying for financing. And while yes, there are a ton of business loan programs out there, gaining access to the money you need can be a challenge without years of credentials to back up your application. In this article, we will look at some potential resources for startups when it comes to getting business funding for your new endeavor.
Starting Your Search for Business Funding
Many new business owners don't realize that there are actually startup consultants out there who specialize in helping entrepreneurs seek out the funding necessary to get their business up and running. Startup consultants may have information and access to resources that small business owners may not have previously thought of. A consultant of this nature will generally charge a fee in order to help you find financing. That said, it might just be worth the cost if on your own you are merely running into dead ends. A startup consultant can also help you get your ducks in a row in a manner of speaking so that you are putting your best foot forward when you do go to apply for a loan.
Equipment Financing
Equipment funding is one avenue that even a new business might be able to pursue. This is because, with equipment financing, the equipment being purchased becomes the collateral. The loan is thus far more secure than some other types of business funding. For a startup, a more traditional loan may be out of your reach, but if you do need to purchase equipment for the company, then an equipment loan could work well. Not to mention, as you start paying the loan back—assuming you make your payments on time—you are also establishing credit for future funding down the road.
That said if you do fail to make payments and ultimately default, the lender will seize the equipment in order to recover what it can of their losses. So again, it really does pay in multiple ways to ensure you make your payments on time and in full, especially if you are a startup.
Business Credit Cards
A business credit card could be a very good solution for a startup. They are much easier to qualify for than a business loan and they can go a long way toward helping you establish credit. When qualifying you for a card, the underwriters will look at personal credit history, and in some instances, they may ask for a guarantee. When searching for a business credit card for your company look at introductory offers. Many will for example give you 0% financing in the beginning. You might also want to take a look at the perks and incentives associated with the cards available to you. Some may have special sign up bonuses that could come in handy within the context of your startup.
SBA Microloans
The SBA does offer smaller loans to help those businesses that might not otherwise qualify for traditional business financing. A microloan is capped at $50,000. This SBA loan can be used for virtually anything associated with business costs—so from purchasing equipment to providing for payroll. That said, they can be tricky to get approved for if your company is brand new.
Microlenders
There are other microlending options available to startups. These are generally nonprofit organizations that are geared toward helping small companies get financing in smaller sums—usually less than 35k. Some offer even smaller loans than this, capping the amounts at 10 or even five thousand. While you may require more, this could be a good start and help you with your immediate cash flow needs.
Invoice Financing
Invoice financing is again a secure loan that lenders are willing to take more risk with. Invoice financing is essentially using future sales to pay back the loan. Some invoice financing companies will give loans to companies that have been in business for less than six months even. And with invoice financing the process is super fast; meaning, you will get your money in a couple of days.
Crowdfunding
Becoming increasingly popular in just the past few years, crowdfunding, just as its name suggests, is utilizing certain platforms to promote your idea and in essence get everyday users to invest in that idea. Among the top crowdfunding platforms are Kickstarter and Indiegogo. You do have to put a campaign together and generally provide an accompanying video to really show people what you are offering. It takes a bit of work, but many new companies have found great success with crowdfunding efforts.
Personal and Friends/Family Funding
There is of course the option of funding your startup on your own. And you don't necessarily need to have a ton of cash on hand—though if you do that certainly doesn't hurt. But through personal credit cards, home equity funding, even a 401k, you could raise enough money to get your startup off the ground. Ideally, you would be able to pay yourself back once the business starts to turn a profit.
The other option is to turn to people you know. Getting loans from friends and family can be an easy way to procure the funding you need. However, keep in mind that if for some reason you fail to pay it back, or fail to do so in a timely fashion, this could definitely put a strain on the relationship if not ruin it altogether.
First Union Lending has been funding small businesses across the country for years. We are invested in each and every one of our client's success—it is why we do what we do. Even if you are a relatively new company, we still may have the perfect financing solution for you. Call today and let's get started together!