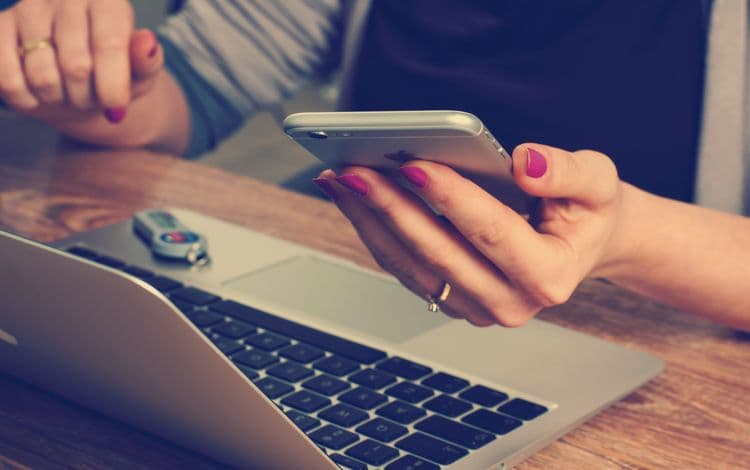 How To Get A Business Acquisition Loan
Growing a business takes time, patience, energy, and money. That said, there are ways that you can jumpstart the process. One such way, purchasing a business that has already put in the time and energy to get to a certain point and yet is now looking to sell out. Yes, there's risk involved with purchasing an existing business but the payoff can potentially be big. Most looking to acquire a business is likely going to have to seek financing. In this article, we look at what is involved with procuring a business acquisition loan.
Understanding Business Acquisition Loans
Most will use a business acquisition loan to purchase an existing company; some might also seek to get a business acquisition loan in order to buy into a franchise. So why might you get such a loan and look into purchase another business? For one, you can skip the often painful startup phase and jump right into a company whose operations have thus far proven successful. You might also get a business acquisition loan to acquire another business and thereby grow your own existing company. Some will get this type of loan to buy out a partner also. There are a few options that you have when considering getting a loan to purchase another company.
An SBA Business Acquisition Loan
The Small Business Administration (SBA/) does offer business acquisition financing. This is an affordable option for many business owners. And while it doesn't solely have to be used for acquiring a business, it definitely can be. For those who do qualify, loan amounts can be up to five million with attractive interest rates and terms that could potentially extend to 25 years.
The SBA however is not the one issuing the loan, rather they are backing the loan by securing the loan amount up to a certain percentage. This then makes the borrower less of a risk for the lender, as if the loan is defaulted on, the lender can recover a good portion of the funds owed.
That said, SBA business acquisition loans do come with a few hoops. A credit score is going to be important with this type of loan. You will need to show that your current company does have enough cash flow to accommodate the payments on the loan. If any red flags come up during the underwriting process, such as a history of delinquency or money owed to the government, odds are you will not be approved for the loan.
With an SBA business acquisition loan too, the process tends to be somewhat lengthy. The application is being reviewed by the lender and the SBA, the paperwork is thus more substantial. So if you are looking to buy an existing company somewhat quickly, this may not be the ideal option.
OnlineAlternative Lenders and Business Acquisition Loans
There are other options for getting a business acquisition loan. Online and alternative lenders are becoming increasingly go-to solutions for many looking to procure business funding of any kind. Especially if you get turned down by a traditional bank, oftentimes an online lender can provide funding where otherwise you'd be left with no alternatives. And again, keep in mind, that the SBA criteria do tend to be rather stringent. Whereas onlinealternative lenders aren't as fixated on credit scores and collateral requirements.
Plus, with an alternative lender, the process tends to go much faster. If you are indeed trying to acquire an existing business and let's say, for example, there are others eyeing that same business, time may not be a luxury you have. You have to act quickly—the SBA route does not offer you any quick solutions.
Types of Business Acquisition Loans
There are a few different ways to go about purchasing a business. Of course, there is a business loan that will enable you to get the funds needed to buy the company as discussed above. Looking here at an online lender may be the ideal solution as the deal gets done much faster and the criteria required are less stringent than with more traditional financing options. A couple of other paths you might consider when it comes to business acquisition:
Seller Financing
It is not uncommon for a business owner to offer seller financing to someone interested in purchasing the business. So rather than go through a lender, the seller would actually handle all that the loan process entails. That said, most company owners are going to want to see a pretty significant amount of money down—it could be as high as forty to fifty percent. The remaining balance would then be paid back much as you would with a loan from a lender; that is to say, you would make monthly payments over a set period of years. And interest would accordingly be applied, again depending on the terms, you arrive at.
Additionally, sometimes a seller will agree to be paid with a portion of profits. So when sales are lower, this actually helps out the buyer, but then when sales increase the seller would get more money. This is also a relatively common way for a business acquisition deal to take place.
Equipment Loans
While not as convenient as a straight business loan or seller financing, equipment loans actually can be used to acquire an existing company. Let' say, for example, the value of the company you are buying really does lie almost completely in its equipment. You could then go to a lender with a proposal to buy the company through an equipment loan. The good thing about this is that equipment loans are generally lower interest as the equipment itself stands as the collateral in this situation. Keep in mind, they may however ask for a larger down payment if you plan to acquire a business with an equipment loan.
As you can see, there are a few different ways that you can go about purchasing an existing business. The path that you chose will depend on a variety of factors—what are you able to get approved for? How much will you need? What are the down payment requirements? How fast do you need the cash? You will need to weigh all of these in determining the type of loan and how you want to go about getting that loan, be it more traditional routes, seller financing, or an online lender.
First Union Lending is here to help. We've worked with numerous business owners across the country in terms of business acquisition loans as well as a number of other business financing solutions. Call today and let's get started!