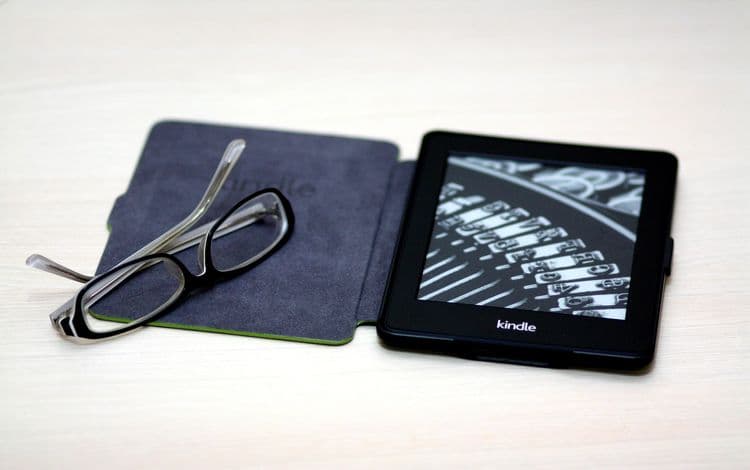 How to Fund Your Amazon Business
Having an Amazon business can be quite lucrative; in fact, many have done so well early on that they look to expand within a relatively short timeframe. This is terrific, however, expanding generally means adding and diversifying your product portfolio, and this, of course, takes money. Many Amazon sellers simply don't have the cash on hand to acquire the types of product lines needed for expansion. This is where looking to outside sources for business funding becomes important.
When it comes to getting a small business loan or some other form of commercial funding, timing is everything. Take on a debt too soon—before you're making any real revenue—and you're going to cripple your Amazon business. But wait too long and you could miss out on some premium opportunities.
In this article, we want to look at ways that Amazon sellers can get the financing needed to grow their business. Keep in mind, for many, especially those with Amazon based businesses, this could pose a challenge. Traditional banks and lenders aren't really into working with smaller Amazon businesses. They present too much of a risk in the bank's eyes. Plus, most banks require collateral and despite having a great sales record, without collateral, you're bound to be rejected.
Also, most traditional lending institutions tend to work in larger dollar amounts. Your Amazon business may not need that much to expand, so applying for a standard commercial loan through a bank may not make sense in the case of your Amazon company.
Below are four resources for Amazon sellers who need cash to grow, resources that are apt to be far more helpful than a bank or traditional lender.
1. Amazon Sellers Funding
Yes, Amazon has its funding options. SellersFunding analyzes your store performance to see whether or not you qualify. You need to have had at least six months of sales, making on average approximately 5k per month. And of course, your company has to be in good standing with the platform.
The great thing about Amazon's funding program is that they give you ninety days before you have to start paying it back. And after having paid off half the loan, you can apply for a new loan. Their interest rates range from 15-24% APR. They do take credit score in to account, but there is some flexibility with that. And they will usually require a personal guarantee.
2. Lines of credit
Applying for a line of credit through an alternative or online lender is another option you might consider for your Amazon based business. Like the Amazon program, they're looking for more than just a credit score; they take into account the entire picture of your business and its subsequent health. Generally, you will have to have been in operation for at least a year and take in around 50k annually to qualify. The great thing about working with an online lender is that the process is incredibly fast. You apply online, have a decision within a few hours and funding in one to two days.
If you are approved for a line of credit, you do not have to use the entire amount. You only withdraw what you need. And you pay interest on what you borrow. Fees for lines of credit can range from 1-10%. Also, APRs are going to differ depending on the lender.
3. Merchant cash advances (MCAs/)
One of the great things about a merchant cash advance is flexibility. Not to mention, some are approved within minutes and subsequently get funded in a few hours. If your Amazon business needs cash fast, this is a good route to explore.
Collateral is usually not required for an MCA and credit score, while weighed, does not represent the end-all and the be-all. The lender will look at the health of your business and the prospect for future sales as this is what the loan amount will be based upon.
Keep in mind, with MCA interest rates can be a bit higher; this will depend on the strength of your application packet as well as the volatility of your particular industry.
4. Peer-to-Peer loans (P2P/)
With peer-to-peer lending, you're applying directly to the investors. There is no bank or lender involved per se. You will use several P2P platforms that specialize in linking smaller companies with interested investors.
Depending on the platform you use, you will have to provide some basic business info, as well as a credit score. This score as with the other loan options listed here is not the sole determining factor, but it does give potential investors an idea of how trustworthy you are when it comes to your finances. The platform will then make your profile public so that investors who come to the site can learn more about the business.
In P2P lending you, in essence, want to present your "story." In other words, why do you need money, what are your plans for your Amazon store, what are your ultimate goals. The more specific you can be, the better in this case.
With peer to peer lending, you have the chance to review the loan offers that you do get before deciding. Look at interest rates and terms, compare and see what's going to work best for your small business.
Some Final Thoughts…
Getting a loan can seem like a daunting task—but it is possible. And especially if you are working hard to grow that Amazon business, it may be a necessity. More working capital will help you run your store more effectively, allow you to offer a broader array of products, and even venture into brand new areas. You need to do your research though to ensure that whatever loan option you choose works for you. You do not want to get in so deep that you hinder any forward movement. Think about what you need funding for, when you need it, and how much debt you can truly handle.
At First Union Lending, we offer many loan products from lines of credit to short term loans. Let's see what you qualify for!