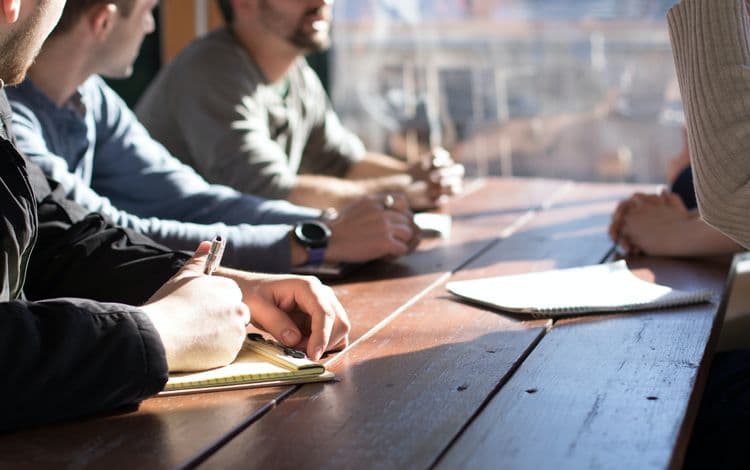 How to Build a Team for Your Business
Assembling your team is an important part of your business framework. They are after all the backbone of the company, helping to ensure things run smoothly and continue to do so throughout the life of the business. The question is how do you pull together the perfect team? How do you build that business dream team so that you give yourself every advantage possible? In this article, we look at some of the finer points associated with creating that perfect team.
Make sure they understand your mission and vision
This is critical for establishing a successful business team. Everyone needs to be on the same page from day one. And the way to make sure that everyone is on the same page is to hammer home that mission/vision. What is your company all about? Where do you see yourself in five years, ten years? The more information regarding the business's philosophy, culture, and goals you can give your employees, the more solid your team will be. To this end, you may want to do the following as far as initiating team members:
Outline the culture you see. Company culture should be more than a buzzword; it should be at the heart of who you are as a business. You want to convey a sense of that company culture to your team members right at the very start of their employment.
Talk about the future. This is where the vision comes into play. You want your team to be as excited about the future of the company as you are.
Use 'we' when discussing the business. You may be the owner but that doesn't mean the business should be "I or me" focused. The more you include your team members, the more they will feel an actual part of the workcompany experience.
Get team members actively involved
You are not a one-person operation—at least if you are a small business trying to build a team. To that end, you want to try and get all employees to be active participants in the day-to-day of the company as well as the longer-term projects and objectives. Some things that can help you get your team more involved:
Let them hit the ground running. On day one, any new team member should be given something to do—something meaningful, not just busywork. This way they will feel a central part of the team experience right from the very beginning.
Acknowledge their success. Everyone wants to be recognized for a job well done—it's human nature; it makes us feel good. And when trying to build a team and motivate that team, acknowledgment of this kind is critical.
Have mentors in place. For those team members just starting, they could benefit from working with a mentor. This not only helps them to feel more comfortable in their new role but also helps to build camaraderie among employees.
They need to understand their roles
When you bring new talent in, the first step must be to make sure that new hire understands precisely what their role is in the company. There is nothing worse for an employee than to feel somehow unanchored and/or lost amid a new environment. Clearly defining roles and also, as noted, having mentors work with new employees can go a long way toward allowing that person to feel more "part of the team." And as roles change and evolve, you want to stay on top of updating job responsibilities.
Use team-building activities when relevant
The key to a successful company is oftentimes a team coming together and understanding how to read one another and consequently work well with one another. To this end, team-building exercises can help your team find their groove. What are some effective team-building exercises that you can introduce? Escape rooms have become quite popular especially when it comes to encouraging people to work together toward a common objective. Some firms will also do things such as paintball and sports-related activities. It could even be something as simple as a monthly dinner out where people have a chance to converse in a more casual setting and thus get to know each other better.
Show your team how much you value them
Hand in hand with acknowledging productive behavior is consistently letting your team members know that you do value their contribution to the company. There are a variety of things you can do to show your team that you care. For example, consider the following:
Learn about them as individuals. They are people beyond just employees. Take some time to get to know about them, their families, their interests, you name it.
Help them grow professionally. Many employees do want the chance to expand their horizons and grow. Give them opportunities where they can enhance their current skillset and knowledge base and thus benefit the company as well!
Invest in your team members. As with giving them growth opportunities, you can also invest in your team in other ways; for example, you can give them access to better tech equipment, offer health/well-being classes and sessions. Get creative and find more ways to invest in your team.
Stop small problems before they become big ones
Again, employees exist beyond just the realm of the office/workspace; they are people and as such deal with issues in their own lives. Homelife issues and financial problems, for instance, can become distractions and cause them to drop off at work as far as their productivity. Ignoring such patterns or waiting until they snowball into bigger problems can be disastrous. While intruding in their personal lives is not necessarily a good move, you can seek guidance on certain issues. Perhaps give them access to resources that can help.
There are times too when certain team members simply might not mesh well with the company and their coworkers. As the boss, you have to make a decision and stand behind it. Letting team members go may be difficult, but there are times when it may be unavoidable to benefit the company as a whole.
Rely on your people skills when you build a team
To some extent, you have to trust your gut and rely on your innate people skills to build a team. You are in the position of leader after all; how will you engage employees? How will you motivate them? You want to be friendly and approachable but also maintain that manager/team member dynamic. It can be a tricky balancing act at times. Effective team management though is only going to help the company in the end.
First Union Lending would love to consult with you. We offer a variety of business loan products. Call today!