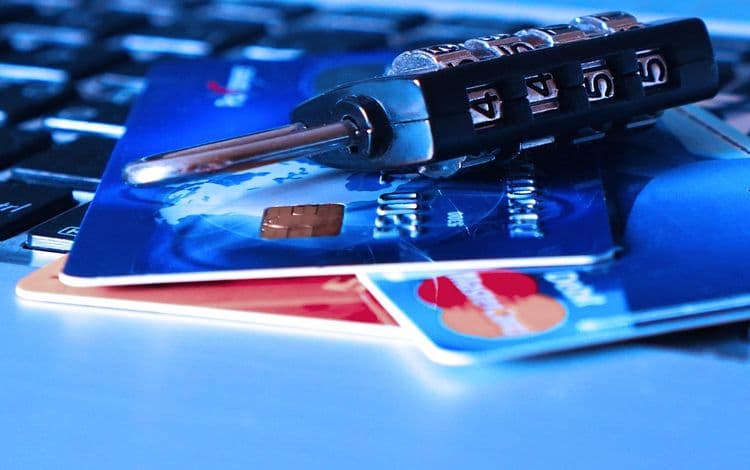 How to Avoid Scams as a Small Business Owner
Yearly almost $8 billion is lost as a result of scams enacted against small business owners. Most don't believe it is actually going to happen to them, and yet the numbers don't lie. Many small business owners seem to think that the more common targets are larger corporations in light of the fact that they would seemingly have more money. However, more scammers actually gravitate toward smaller companies. Why…Largely because scammers understand that small businesses don't possess the same resources as bigger companies; thus, their security measures are probably quite a bit laxer. Scammers also know that small businesses generally answer the phone and emails, as they are hungry for potential customers. Not to mention, the sheer number of small businesses out there. Last year there were 28 million small businesses in existence—certainly a wide pool from which a scammer can choose.
So how can you help your business avoid a potential scam? What should you be on the lookout for? And what measures might you put into place to help deter any such breaches?
Common Scams Against Small Businesses
First off, you want to get familiar with some of the more common scams out there. Below are a few of the more prevalent ones that a small business owner might encounter.
1. Fake Invoices
Bills come in and out probably daily. Scammers get this and so a more popular scam is to send out a fake invoice made to look exactly like all of your other invoices. This can be an invoice for office supplies, for tech services, for essentially anything. They also may try and deliver a product and then send you an astronomical invoice even though the said product was never ordered.
The fake invoices definitely look like the real deal. And sometimes a scammer will gain access to a supplier and/or service's email account and send the invoice directly through there, adding in their own address and account numbers instead. This is why it is crucial that you are on top of your orders. Review every single bill, invoice, and receipt carefully prior to paying anything.
2. Tech support scam
Generally, you will receive a pop up on your computer or perhaps a phone call. The person will claim to be from Microsoft or some other such well-known company. They will then try and tell you that your computer has a virus. They are willing to help disinfect the device/computer, but you will have to pay first and potentially enroll in an ongoing protection program.
They will also ask that you give them access to your computer remotely. At which point they will actually go ahead and plant viruses and/or malware into your computer. Never give anyone who randomly calls access to your business's computers. If in fact, you think your hardware might be infected, proactively go out and look for a specialist to help you.
3. Directory scam
With this particular scam, you will either get an email or call. The person will ask that you confirm your contact information. When you go ahead and give it to them, they then charge you for the listing—which may not even exist in the first place. Know what listings you've inquired about and/or subscribed to. And never randomly give out company information over the phone without specifically knowing what it is for first.
4. The IRS scam
Scammers believe that by citing an authoritative agency such as the IRS, the business owner will be more apt to go along with the scam in question. They may say that you are in violation of some government regulation and thus need to pay a fine immediately. The IRS does not randomly call business owners. If you're unsure, call the government agency directly to try and verify the validity of any such claim.
Steps to Protect Against Scammers
One thing you can do that will be highly beneficial when it comes to spotting and stopping scams is to train your employees accordingly. In other words, let them know what some of the common scams are and how much are perpetrated. Show them what red flags to watch for. Also, you want to be regularly changing passwords—for everyone in the company. Have a set weekly time when everyone switches up their company passwords.
Always be suspicious of anything that is unsolicited--so calls, emails, letters, faxes, what have you. If you do take a call and you have questions as a result, then verify the information yourself. Do not rely upon the unsolicited caller as your primary source of information. If they threaten to take action against you, then you know you're most likely in fact dealing with a scammer.
Take advantage of sites and services that allow you to look up information on people. For anyone with whom you do business, you can check the Better Business Bureau and try and get information that way. You can also simply google a person/companyphone number and see if anything comes up. If you do encounter a scammer you should always report them. You can report it to the BBB; you can also report the scam to the FTC. This way you potentially deter them from scamming another small business.
Odds are sadly that as an entrepreneur you are probably going to come up against scammers time and again. Vigilance is key. Know your business inside and out. Stay on top of invoices. And be suspicious of anyone who randomly calls demanding money from you.
Looking for a better funding option for your business?
At First Union Lending, we work with many small business owners. We've helped with a wide array of projects through our fast and flexible business funding programs. Could your company use some extra cash?
Our lending experts are ready to help you find the right business loan to start, grow, or expand your business. Your business loan could be approved as soon as the same day, and applying won't affect your credit.
Call 863-825-5626 or click here to discuss our business loan types. Let's see how we can help you!