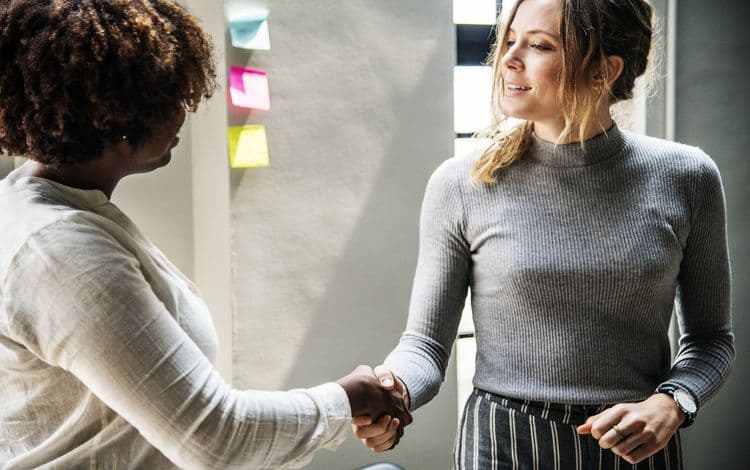 How Small Business Owners Can Find Mentors
Did you know that having a mentor increases the odds of your small business succeeding? That's right. Half of small businesses go under within 5 years. However, small business owners with a mentor have a 70% chance of success.
Mentors have the one thing you don't – experience. Avoid mistakes and pitfalls by learning about them from a mentor first.
But how can you find a mentor as a small business owner? It's not as difficult as you fear. Let's look at some hot tips on how to find a mentor.
Decide what You're Looking for
What do you want in a mentor? If you don't know what you're looking for, it will be much harder to find.
Are you looking for general business help? Do you need advice specific to managing the financial aspect? Maybe you need help navigating your industry.
It's crucial to decide what you need from a potential mentor before you start looking. When you take time to think about it, the perfect mentor may be closer than you expect.
After all, a mentor is more than just a label. They're a person who wants to help you succeed.
Reach Out to Your Existing Network
Without realizing it, your perfect mentor may already be in your existing network. A mentor doesn't need experience in your specific industry to be helpful. In fact, you should look for mentors who aren't direct competitors.
Once you've figured out what you need in a mentor, reach out to your existing network. Even if your perfect mentor isn't in your network, one of your contacts may know the right mentor for you.
If you let your existing network know that you're looking for a mentor, they may well follow through with suggestions.
Expand Your Network
While it may not be simple, growing your network doesn't need to be scary. There are likely groups in your area dedicated to networking. You can often find networking groups on sites like meetup.com.
Attend as many networking events as possible. Small business owners have a large network anyway. Finding the right mentor is only one benefit of having a large network.
If you can't find groups in your area specifically for networking, look for other opportunities. There may be events related to your field that you can attend. Small business leaders may also give speeches around your area.
Have you already reached out to your school's alumni association? That can be another great way to grow your network.
Reach out to Your Dream Mentor
Do you already have a perfect mentor in mind, but you're afraid to reach out? Don't be scared. They may be quite happy to work with you, especially if you aren't a direct competitor.
Your ideal mentor may be in a similar field as you. For example, the owner of a tie store could mentor somebody who runs a purse store. This person will have similar industry experience but won't lose business to you.
If you really want somebody in your specific field to mentor you, look far away. This is truer if you have a brick and mortar location. Look for a peer outside your geographical area. If you aren't competing for business, they're more likely to be willing to help you.
You may fear that your ideal mentor doesn't have time for you. However, you might be surprised. Your dream mentor may be a phone call away.
Don't Use the Word "Mentor" at First…
It's important for you to develop a personal or professional relationship with somebody before asking if they will mentor you. Take them out to lunch, for example, and get to know them as a person and business owner.
The idea of being a mentor can sound scary to people, so don't rush to label a new professional relationship. Besides, any good relationship works both ways, so don't speed into asking for something that sounds one-sided.
The word "mentor" can sound like a time-consuming task. People may hesitate to lend their time to new people, so develop a good relationship first.
---But Do Use It Eventually
Once you have developed a good relationship with a potential mentor, you must open up about what you really want. A mentor needs to understand the context of your relationship for mentorship to work.
People may get annoyed with constant business questions if they don't understand why you're asking. Once you've selected a potentially good candidate, it's only fair to mention that you see them as a mentor. Otherwise, your mentor may get confused about the nature of your relationship.
Use Online Resources
If it's too hard to find a local mentor, there are plenty of websites that can help set you up with a mentor. Here are just a few resources you should take advantage of:
SCORE connects leaders with businesspeople
MicroMentor is a free resource for finding or becoming a mentor
The US Small Business Administration (SBA/) provides many resources for small businesses. Some resources include a small business development center, women's business centers, Minority Business Development Agency, and Veteran's Business Outreach Centers.
Need Help with a Small Business Loan or Finding a Mentor?
First Union Lending is more than just a bank. We'll do anything we can to help your business succeed. Whether that's financing a loan or setting you up with a mentor, we want to help you out.
In the world of loans, it's hard to beat our 9 different business loan types. You're certain to find the best business loan for your company's needs.
Have a conversation with one of our friendly lending specialists today. Simply click here or call 863-825-5626 to get started.
Applying for one of our business loans doesn't impact your credit. Beyond that, your business loan could be approved as soon as the same day.
Starting with First Union Lending can be very useful. Let us help your small business succeed. Call 863-825-5626 or click here today!