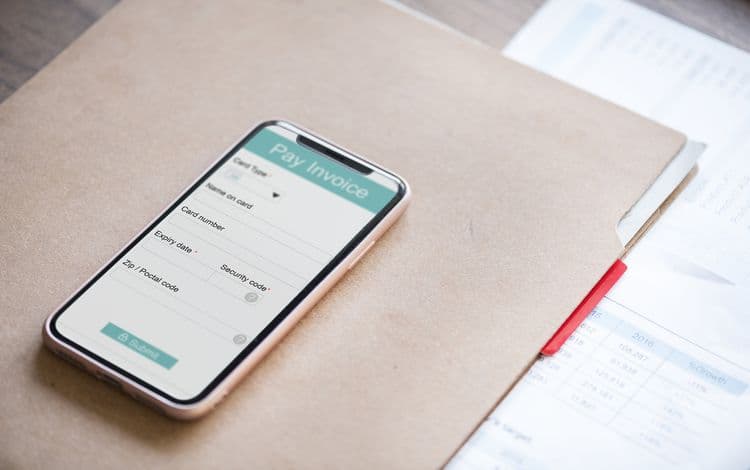 How Should You Handle Non-Paying Customers
This is a situation faced by many small business owners. You deliver your products or supply a service, and while you expect to get paid for that productservice, the customer, unfortunately, fails to complete the transaction as agreed upon. So what can you do to get your money? And how can you prevent future problems such as this from occurring? There are strategies you can use and steps you might take to help with this issue of the non-paying customer.
Steps to help avoid non-payment
Once you get to that point where the customer hasn't paid, then resolving the problem becomes a bit more difficult than if you try and prevent it in the first place. Some precautions you might take:
1. Know your customers
Especially if you're about to take on a new client, you want to do some homework and find out what you can about their repayment/credit history. You can always google them of course. You might run a credit and/or background check. Also, use your contacts if they've ever dealt with this client, and thus find out a little bit more about typical behavior. By simply doing some careful screening of clients with whom you might potentially work, you can significantly minimize non-payment problems.
2. Have a contract in place.
Good contracts make good relationships. Even if it's someone you know, a friend perhaps, you still want to ensure that you have a contract in place that clearly specifies the details of your agreement. Said contract should address things such as the payment schedule (how much upfront, any milestone payments, etc./), also the terms, payment method be it credit card, Paypal or some other such form, the scope of the work and of course the deadlines. Also, in a contract, you should include language about what happens if the customer is in fact late with their payments.
By having everything in writing first, this ensures that all parties involved are on the same page. If a disagreement does arise, you only need to go back to the contract and the terms laid out therein. Without establishing this contract, nothing is certain and so nothing is guaranteed—including you getting paid.
3. Ask for money down.
At least by asking for a deposit, you do have some of the funds on hand should they default later. Asking for a deposit is fairly standard practice for numerous industries. Consequently, the amount you can ask for upfront will be dependent on the project/service and the industry. You might also think about working via an installment agreement. When X amount of the work is complete, you then get paid a percentage of the total. Again, this is one way to make sure that you at least are getting some of the money along the way.
When You Have to Approach Those Non-Paying Customers
Even if you've taken measures to try and prevent nonpayment, sometimes it just happens that a customer defaults and fails to make good on the contract. You are thus left with a few choices. It's always better to act quickly in situations like this.
1. Consider all options
There will be circumstances in which chasing down the client and exhausting yourself to try and recoup your losses simply may not be worth the struggle. Is it, in other words, just better and cleaner to let it go. Chalk it up to a lesson learned and write off the customer for any future dealings. You have to weigh the time and energy it'll take to go after them against the amount owed.
2. Follow up
If in fact, the payment is late, you absolutely want to send a reminder whether via email or snail mail. There are situations in which invoices get lost or some other circumstance arose. Don't assume the worst about the client, but do take the time to send a friendly reminder that payment has not yet been received. Use an email, for example, to inquire if they have any concerns or issues. And express your willingness to work through it with the understanding that you expect payment for services rendered.
3. Talk to a lawyer
If efforts to get your money are not going smoothly, then it may be time to approach a lawyer. Remember, lawyers can be expensive, so again, make sure that the outstanding invoice is worth the time and money that will be spent enlisting the services of a lawyer. A lawyer most likely first write a letter on your behalf demanding payment in full.
4. Work with a collection agency
Collection agencies are designed specifically for this task: getting money for companies from those customers who have not paid or are refusing to pay. To find a reputable agency you might ask for referrals from other business owners. You could also ask your lawyer about any that they may know of. Check the Better Business Bureau as well for information on certified collection agents. A licensed agency has people who are trained in dealing with delinquent payments. Most collection agencies will work on a contingency, meaning if they are unable to collect, they will not take a fee. From an affordability standpoint, this works out well, but keep in mind they do get a percentage of the past due invoice.
Looking for Business Funding?
Often outstanding invoices can take a toll on your business. Perhaps in the interim, a business loan is what you need to keep things running smoothly. First Union Lending is here to help. We would love to discuss our small business lending products with you.
We offer 9 business loan types, with our lending experts on a stand by, we are certain that you will find the best business loan to fit your needs. Call 863-825-5626 or click here to get started.
Applying for a business loan won't affect your credit and you may be approved for your loan as soon as the same day you apply. Contact us today. We love helping small businesses succeed and grow.