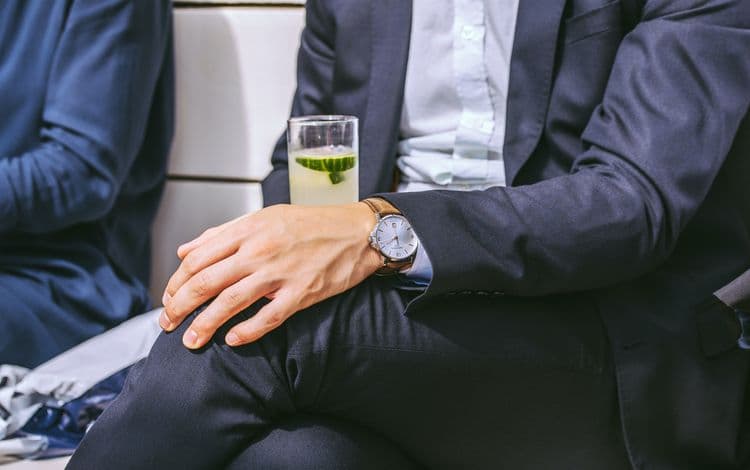 How Does Angel Investing Work?
Most people have likely heard the term angel investor or angel investing, but not everyone understands exactly what angel investing involves. A means for a smaller company and/or startup to get the money needed to enable that business to get off the ground in a manner of speaking, the turn to angel investing has become increasingly popular in the past few years especially in this age of crowdfunding and more creative financing options. That said, is it right for every small business? While it may seem tempting to work with an angel investor and consequently get an ample sum of money for your startup, it may not always make the most sense given some of the other options available. Then again, sometimes angel investing can be an ideal solution for a startup. As with anything, angel investing comes with both its upsides and its drawbacks. In this article, we take a look at what angel investing involves and whether or not it might make sense for you.
What is an Angel Investor?
An angel investor is someone who has the money to put into small businesses and startups in exchange for a return on their investment. Typically, an angel investor will be looking for a relatively high rate of return—anywhere from 25 to 60% on their initial investment. While this is certainly higher than many other investment classes and assets it also comes with greater risk, as oftentimes small companies (even with an angel investor's help/) simply don't make it.
With angel investing, the investor in question will receive an equity position in the company into which they are investing. For those struggling businesses that may not be able to procure capital in more traditional ways, this could be the solution they seek. That said, as you are giving up equity in the company to the investor, you are also giving up a portion of the control. And for some entrepreneurs, this may not be the most desirable situation to be in. However, if the business needs capital to stay afloat and other forms of financing are out of reach, the business owner may have no choice but to consider giving up some equity in/control of the company to an outside investor.
Some business owners will first tap family friends for startup cash. This however comes with its issues. First off, the amount of money that you can raise this way is usually on the smaller side. Additionally, borrowing from family and friends could cause rifts down the road and thus effectively ruin relationships. For this reason, many business owners will turn to other forms of angel investing to get the influx of cash they need for their company. You want to look at the pros and cons of working with an angel investor before accepting the money and thereby giving up equity in your business.
The Advantages and Disadvantages of Angel Investing
As far as the advantages associated with angel investing, perhaps the biggest is the fact that if the business does go under, the money from the angel investor will not have to be paid back. With debt financing, such as a business loan, for example, the business and/or owner (depending on the business structure/) is liable for paying back the amount loaned. Angel investors tend to understand business; they get how it works and consequently how sometimes businesses fail. They, therefore, are well aware of the risk they are taking upon investing in a small company or startup.
Among the disadvantages of working with an angel investor is the fact that you are giving up equity in your company and in this way some of the control as well. When you go to a lending institution and take out a loan, they have no say in what you do with your company as long as you are making your payments. An angel investor, however, depending on their expectations, may even want to have a say in the day-to-day operations of the company. You need to make sure that this is something you are comfortable with as a business owner.
Who Are Angel Investors?
Those who get involved in angel investing can generally take a few different forms. Angel investors could include (but are not limited to/):
Family and friends: As mentioned, many business owners will go to family and friends to try and raise capital—especially in the early stages of the company. Essentially, the family and friends who do invest in a business represent a form of angel investor. Again though, you want to be careful with this particular investor group as business failures, among other issues, can cause problems to arise that may threaten your relationship. Make expectations clear right from the very beginning so that everyone is on the same page.
People who have some wealth: There are often wealthy individuals out there who are looking to help startups get up and running and in the process, net big returns on their investment. Often people with a high net worth will invest 500k or more into a younger company. The way to meet these kinds of investors is generally through referrals and introductions via mutual acquaintances.
Angel Investing Groups: More and more we are seeing a group of investors forms a syndicate that focuses on helping small companies get started. Because they do come together to invest, the amounts they can funnel into startups and other such companies tend to be higher than with some other angel investing scenarios.
Is angel investing the best way for you to raise money for your business? That depends on several factors. How much capital do you require? Are you willing to cede some control of the company? Have you exhausted other financing routes? On the flip side, working with an angel investor could have numerous benefits. Some angel investors like to get involved with companies/industries in which they have a great deal of expertise. This could certainly help a startup navigate the early stages of its life cycle more effectively. Weigh the pros and cons before making a decision such as this because where your business is concerned, it could be a major one.
First Union Lending wants to help. If you need financing for your small business, we likely have the resources you need. Call today!