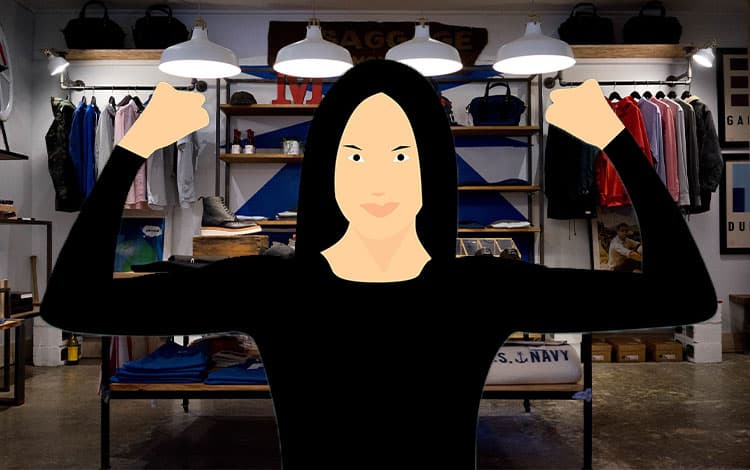 Here's What It Takes to Be a Small Business Owner
Have you been daydreaming about starting a small business while toiling away, working for somebody else? Many people dream of being a small business owner, but it isn't the right choice for everybody. Certain personality traits make somebody more likely to succeed as a small business owner.
Ready to discover if you might succeed with a small business of your own? Here's what it takes to be a small business owner.
Drive
Without the drive to keep pushing through several obstacles, a small business won't get off the ground. Owners of successful small businesses are driven to succeed no matter the cost.
Most small business owners work more than 50 hours a week. Some work as many as 100 hours a week. It takes a strong drive to push through fatigue and struggle.
Passion
You should be passionate about your small business idea. Don't go into a business that bores you. You will need plenty of passion to fuel your drive to make your business succeed.
Also, we've all heard the saying: "Do what you love, and you'll never work a day in your life." Passion is what will make the process of building your small business fun rather than painful.
Willingness to Make Sacrifices
It takes many sacrifices to get a small business off the ground, especially at first. You're likely to struggle with managing a work-life balance. You may find yourself working on holidays and weekends.
A few sacrifices that you may need to make include:
Time with your family
Time to go to doctor appointments
Time to pursue hobbies
Time or money for vacations
Disposable income (most of it will likely end up back in your business/)
Confidence
Without some confidence that you can make your business succeed, you'll be battling yourself the whole way. Doubt is a dirty little thing that can lead to self-sabotage. You are more likely to succeed if you believe that you can.
Humility
On the flip side of confidence, you need the humility to accept when you're wrong and others are right. Accept constructive criticism, learn from your mistakes, and accept help and advice from others. The key is to be confident without being arrogant.
Open-Mindedness
Getting stuck in your thoughts and ways of doing things can be disastrous. You should always keep an open mind and listen to other people and their ideas. Closing yourself off to outside help could prevent you from receiving crucial information that could help your business succeed.
Focus
All small businesses require a lot of attention. It's easy to get distracted by small tasks, so it's important to be able to focus on the big picture.
Use the "80/20 rule" to help you maintain your focus. You should spend 80% of your time focused on the 20% of tasks that most greatly affect your business. That will help you maintain focus on the things that matter most.
Resilience
Every business has its ups and downs. You need a lot of resilience to be able to weather those ups and downs without too much stress.
How quickly do you bounce back after failures? How long do you spend basking in successes? How much determination do you have to come back after the hard times?
Resilience could be one of the most important traits to have as a small business owner. It could mean the difference between pushing through hard times or just giving up.
Financial Savvy
If you struggle to manage your finances, you'll struggle even more to manage the finances of a small business. You need to know how to create and stick to a budget, know where you can cut costs and more.
If you struggle with finances, it may be worth it to take on a financially savvy business partner. It's better to succeed with a partner than to fail alone. There is no substitute for an ability to manage money when you're running a small business.
Self-reliance
There's no shame in asking for help. However, you need to be able to do many things yourself as a small business owner.
You must be able to lead your business without a lot of outside help or advice. After all, you're the boss now. There is nobody above you to help.
With that being said, it's always a good idea to have mentors who can advise you when necessary.
Willingness to Sell
It doesn't matter if you're selling a service or a product; you must constantly be selling yourself and your business. You can call it marketing. However, you must always be working to sell people on why they should use your business.
You will always be striving to bring in new customers or clients. Be prepared to be in a perpetual state of selling yourself and your business. It may not be a hard sell, but it's a sell, nonetheless.
Relentlessness
Growing a small business requires a massive amount of relentlessness. You may be tempted to give up a thousand times. You may get frustrated with the number of sacrifices you've made.
However, you have committed to making your small business succeed, no matter what. Do you have the relentlessness needed to build your business despite any number of setbacks? You had better be sure of your answer before you get started.
Financing
Are you ready to start your small business now? First Union Lending can help you find the right loan to start your small business. With 9 different loan types to choose from, you're sure to find the best loan to get started.
You can get a free consultation with a financial expert, and applying for a loan won't affect your credit. To get started, click here or call 863-825-5626. One of our lending specialists will help you find the right loan to make your small business dream come true.
If you have the traits mentioned above, your dream of being a small business owner could be around the corner!