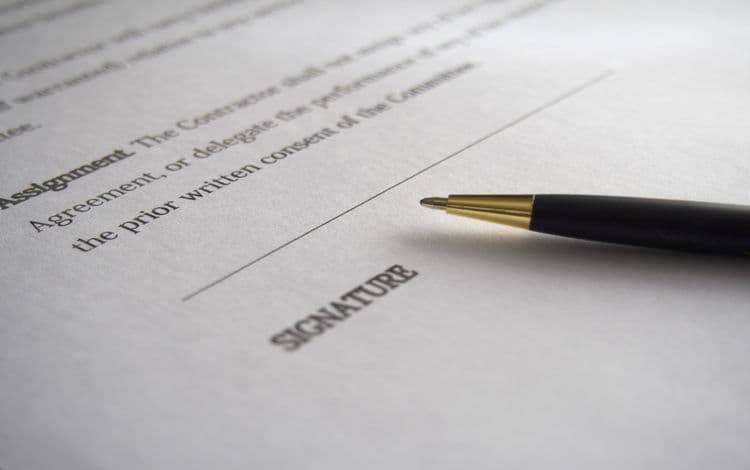 Here are the Different Licenses for Small Businesses
Why do you need a license for your small business? Depending on what it is you do exactly you may not. Permitting and licensing are primarily done at the state level and not all companies are required to obtain a license or permit. Your activity, location, and any pertinent government regulations will dictate what you need to get in terms of licensing. This is why it's so important going in to understand the rules associated with your industry and subsequent business endeavor; the last thing you want is to be facing penalties because you did not meet the proper licensing requirements.
So What Type of Business License Do You Need?
While most licensing does come from the state, there are certain businesses that may need to look into federal licenses as well. Again, licensing is dependent on the type of business you run. You first want to do your homework as far as federal regulations. Is your company regulated by a specific federal agency? For instance:
Agriculture
The USDA regulates those companies that deal with plants, animals, any such organic matter and consequently carry these things across state lines—you will, therefore, need a special license for this.
Alcohol
Anything associated with alcohol such as brewing, distilling, importing or wholesaling will fall under the authority of the Alcohol and Tobacco Tax and Trade Bureau.
Aviation
The FAA has its own rules and regulations when it comes to things such as aircraft training, transport, and maintenance.
Firearms
When dealing in firearms, ammunition or explosives you will have to abide by strict rules and regulations in accordance with both state and federal agencies.
Fish and Wildlife
The US Fish and Wildlife Service mandates that if your company falls into this category you will need to obtain a federal license.
Maritime
The Federal Maritime Commission licenses those businesses which deal with overseas shipping and transporting.
Radio and Television
The FCC is responsible for granting licenses to those working in this industry.
Transportation and Logistics
The US Dept. of Transportation oversees those who operate oversized and/or commercial vehicles.
What Does a Business License Cost?
Unfortunately, it is difficult to say what business license costs exactly. Each industry, state, and agency will have their own rates and set their own prices. With that said, at the state level especially, they do work to try and keep prices down so as not to be prohibitive. You can probably plan to pay anywhere from a hundred to a few hundred dollars for your business license/permit.
The actual length of time to get your license also varies from state to state. If it's a federal license this could take a bit longer—so be prepared. Make sure that you fill out all required forms and keep any and all paperwork organized to help facilitate the process.
You can probably expect your license to take a month if not longer to come in. Many government agencies do tend to get backlogged in paperwork and this certainly holds things up. Just know that the sooner you apply, the better.
In terms of applying for a license at the state level, you'll want to contact the appropriate governing agency and find out precisely what you need to do on your end to set things in motion. You may not even be required to have a business license—this is why it's crucial to contact the right authority and thus find out. Many states allow you to apply online for the relevant permits/licenses.
Are There Local License Requirements?
This is a good question, as some cities will actually have their own licensing requirements for small businesses. Most cities will definitely have regulations in place that you have to follow; such could involve signage and parking for instance. Perhaps your building sign is too large or does not adhere to a certain style—they can make you take it down if it isn't in compliance. Again, find out the details so that you do not get into a situation in which you can get yourself into trouble.
Do Your Homework When It Comes to Licensing
If you do not get the proper licensing in place at all levels—federal, state and local—you could face major penalties, and that is not something you want for your business. Licenses are granted in order to ensure that all businesses are following the rules; they are actually a way to protect businesses as well so that no one company has an unfair advantage. Also keep in mind, that many licenses need to be renewed, so be sure that you know the terms of your licensing.
Here at First Union, we love to see businesses grow and succeed. We offer many loan options from short term loans to lines of credit if you are in need of funding to get a business license. Call today!