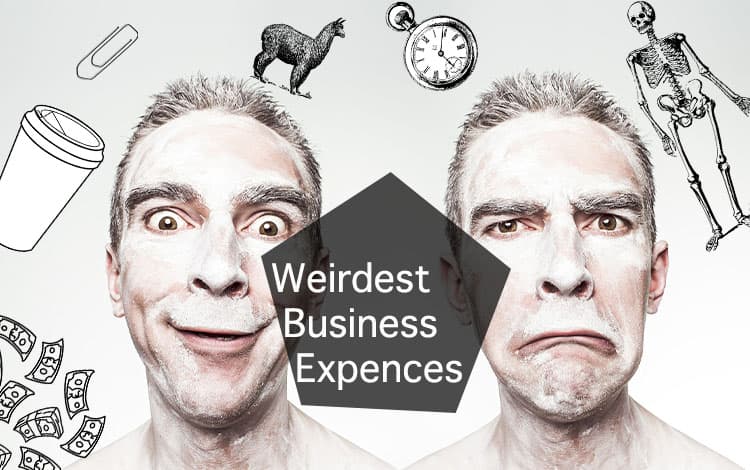 Here are some of the Strangest Business Expenses…
Yes, typically your boss will give the okay for a lunch out with a client, perhaps even a golf outing. But what about other more obscure expenses? There have been some strange business expenses reported…Below are a few of the stranger we've heard about.
A company called Certify surveyed approximately 2000 individuals over five years regarding weird business expenses. They released a list featuring some of the highlights they heard about in terms of business expenses.
Among the more notably strange and/or over the top:
An $800 human skull (research expense/)
Llama rental for a photoshoot
Boarding costs for a snake
$8000 Rolex
A business can deduct those expenses that are considered ordinary and necessary. Necessary means it helps the business in some capacity and by ordinary they mean a more common tax write off given the company's line of business.
Ones considered over the top and extravagant such as those found above, will likely no longer be allowed as a tax deduction.
Tax Code Changes
Under some of the new tax laws, there will be changes as far as what a business can write off. You used to be able to deduct 50% of entertainment-related costs; this is no longer the case. You still though can deduct fifty percent of meals you have with your clients.
A couple of years ago companies could deduct unreimbursed employee expenses; however, this has also changed. And as of 2018, no such tax breaks are allowable.
If you're unsure of what you can and cannot deduct, it's probably best to speak with a certified accountant versed on the new tax code. Some of the changes are a bit complex and studying the new tax laws may not be something for which you have time—especially while running a company.
If your business is in need of funding First Union can help. We offer loans from short term loans to lines of credit. Call today!