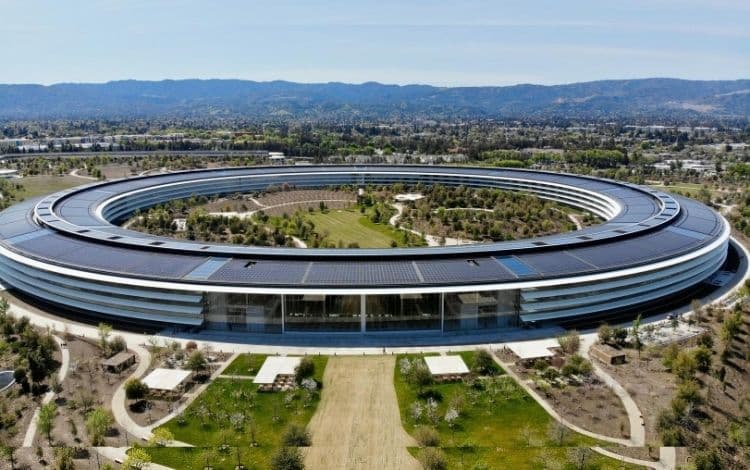 Famous Tech Entrepreneurs Who Changed Silicon Valley
Silicon Valley is the absolute hub when it comes to all things tech; that said, the area has some of the most famous entrepreneurs ever to emerge onto the scene. Because several of these tech giants, the industry has been forever altered—and not only that, the word has been forever altered. They have become icons and of course models for early-stage startups who would one day love to emulate their success.
We decided to spotlight those top tech leaders who made a huge mark on Silicon Valley, such that will likely never be erased. And for those looking to follow in their footsteps, stranger things have certainly happened.
Steve Jobs
Everyone has likely heard of Steve Jobs; if not, you've certainly heard of Apple. Jobs was perhaps one of the leading visionaries, maybe the leading visionary in this field ever to rise up in the proverbial ranks. It was under his supervision and guidance that Apple introduced the world to the iPhone and the iPad. Such products reinvented how people came to communicate and work. Jobs did leave Apple briefly in the eighties. He started an animation company—also, fairly famous as it is now known as Pixar Animation, a studio that put out the likes of Toy Story and Finding Nemo among other box office blockbusters. Jobs passed away from complications associated with cancer in 2011. At the time he was reported to be worth over ten billion.
Famous quote: "Creativity is just connecting things. When you ask creative people how they did something, they feel a little guilty because they didn't do it, they just saw something. It seemed obvious to them after a while. That's because they were able to connect experiences they've had and synthesize new things."
Anne Wojcicki
Many have heard of the genetics site 23andMe. Wojcicki co-founded the company in 2006. Initially, there were a number of hurdles that the company faced just to get off the ground. Finally, they were given clearance to market genetic reports. More recently, the company was given the authorization to put out kits that could test for genes linked to various types of cancer. Wojcicki's net worth is thought to be around 450 million.
Famous Quote: "One of the things that got me interested in genetics was the relationship between genes and the environment. We are all dealt a certain deck with cards, but our environment can influence the outcomes."
Mark Zuckerberg
Of course, Mark Zuckerberg is going to be featured on any such list of Silicon Valley titans. Founding the world's most popular social media platform, Zuckerberg began the process of designing and launching Facebook from his college dorm room. Zuckerberg filed for an initial public offering in 2012…at which point he managed to raise 16 billion. Currently, his net worth is right around 82 billion.
Famous Quote: "Move fast and break things. Unless you are breaking stuff, you are not moving fast enough."
Brian Chesky
Airbnb officially launched in 2007. Disrupting the hotel industry as no other entity had before, the popular accommodation and travel site was a labor of necessity for Chesky. At the time, he happened to be hurting for money. So Chesky and his roommates rented out their apartment. The idea for Airbnb was thus born. By 2015, the company had a value of over 20 billion. Chesky has been featured on Forbes America's Richest Entrepreneurs Under 40 list. He was also listed as one of Time's Most Influential People. Currently, he is said to be worth approximately 4 billion.
Famous Quote: "Culture is a thousand things, a thousand times. It's living the core values when you hire when you write an email when you are working on a project when you are walking in the hall."
Jack Dorsey
The Twitter CEO is another name that most know off hand. He launched Twitter in 2006. And like many who came before (i.e. Zuckerberg, Bill Gates, and Jobs/) he also dropped out of college before graduating. Upon filing an IPO, Twitter's stock rose nearly twenty dollars in just the first day of trading. Twitter had over 100 million users by 2010 and currently is said to have right around 330 million with 150 million daily active users worldwide. Dorsey's net worth is set at just over five billion.
Famous Quote: "The interesting products out on the internet today are not building new technologies. They're combining technologies. Instagram, for instance: photos, plus geolocation, plus filters. Foursquare: restaurant reviews, plus check-ins, plus geo."
Silicon Valley without question produced some tech industry superstars—such that have left and will continue to leave lasting legacies, world-changing legacies. In the process, they all had a hand in reimagining how tech startups get off the ground and ultimately thrive. So what can you do for your company right now? How can you become that next big thing, that Silicon Valley superstar? Learning lessons from pioneers such as those featured in this list is one good way to go about it. Ultimately, you have to know your users, know your product, and understand innovation. It's also about taking risks that others may be too timid to take. These leaders were visionaries because they saw something that other entrepreneurs did not. And consequently, they were not afraid to go after it.
If you have an idea for a new product launch or a visionary solution to a common problem, First Union Lending might be able to help. We offer small business owners fast and flexible lending solutions. From short term loans to lines of credit, we have the resources to help you expand and thrive. Even if your credit score is less than stellar, we likely still can get you approved. So what are you waiting for? If you need additional capital for your company, call today. We will present you with a customized solution tailored specifically for your business needs. No off the shelf approach with us. This is our guarantee!