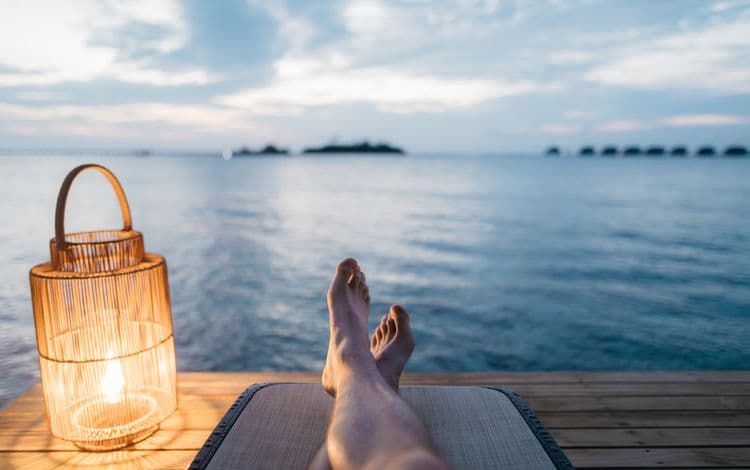 Entrepreneurs Need Vacations Too!
It's an all too common scenario: the business owner fearing that everything is going to fall apart without them refuses to take a vacation. One of the worst habits in fact of entrepreneurs is neglecting to take some much needed time off to relax, get away from the office, and recharge. The problem here: burnout. Not to mention, comprised health and just general unhappiness. Everyone needs some time apart from the workplace—yes, even the owner.
You have to be able to distance yourself every once in a while from what you do for a living, regardless of whether or not you happen to own the company. Scientists note that those who never take vacation suffer from among other things: depression, anxiety, chronic illness, and general fatigue. Below are a few tips from entrepreneurs about how you can in fact work a vacation into your otherwise busy schedule.
1. Stick to a Scheduled Date
Once you set an actual date, once you go ahead and book travel and accommodations, you need to stick to them! It is so easy to come up with reasons to postpone, or worse, call the whole thing off. But you need to force yourself to actually see it through. What's more, set some boundaries. Inform your team about your vacation plans, perhaps offer an hour or two a day during which you will be available but beyond that, let them know you're basically disconnecting during your getaway.
2. Make Sure that You Are Unavailable
To this same end, draw that line. Make it so that they absolutely do not question your availability. You hired talented and capable people—they can manage for a few days while you recharge your battery. Even if you feel you cannot be away for more than 2 or 3 days—remember it is okay to say "no" during this time.
3. Always Plan Ahead
If there are bigger projects and/or tasks you're hesitant to leave behind, then plan ahead and take care of them prior to your vacation. You can always check in on occasion while you're away, but if you do a lot of the heavy lifting first, you will feel more at ease.
4. Extend Business Trips
This is actually a great piece of advice; this is because you are already going away for a business, you're just adding a couple of days for some relaxation as well. So in the end, you feel less guilty about taking time off. Not to mention, this is a very easy way to take care of those vacation details as they are essentially already accounted for—you're just tacking on a few days.
5. Baby Steps
If you are not one to take time off, and consequently really have never taken time off, then don't just dive into a two-week vacation—you will only drive yourself crazy with anxiety. Start small…maybe a weekend away. Once you do realize how freeing it can be and how it can refresh you, you will likely be more willing to take even more time off.
6. Try Going During the Off-Season
Also a great tip! When things are a bit slower, you are probably going to feel a lot better about being away for any length of time. Regardless of what business you're in, there is going to be a time when things slow down a bit—even if you technically don't have an offseason per se. Schedule some time away then.
7. Train Your People To Step Up
Part of vacation is not obsessing about what might be going on back home. If you've trained your people and more specifically trained someone to fill your shoes for a few days, you will feel much better about leaving. Your team should have your back. If you train them well—they will.
8. Have Catch Up Time Scheduled In
In other words, during your vacation, schedule maybe an hour a day to review work-related tasks, emails, and other such documents. Most entrepreneurs just cannot completely detach from their companies even for a few days. So you don't necessarily have to let go totally. If it is going to make you miserable and keep you worried the whole time, then scheduling in some mini work sessions could be the way to go while still allowing you to relax on vacation.
9. Have Virtual Meetings
The point of a vacation is to destress. That said, if you're constantly fretting over what is going on at the office, you're probably not doing yourself any favors. You might schedule a virtual meeting or two so that you can touch base with your team and maintain some presence even while you're away.
10. Trust Your Team
It really all comes down to this piece of advice. Again, you've hired skilled and competent people. They are your backbone in many ways; trust them to do their jobs and be successful even when you're not right there. In fact, for many entrepreneurs and their teams, a vacation of this nature represents a growth opportunity. For the boss, you are forced to delegate. For the team, they are now having to step it up a notch and perform. It really is a win-win situation.
First Union Lending has been working with small business owners since the crisis began. We want our clients to make it through this and ultimately thrive when all is said and done. Though there still may be uncertainty, we believe in the power of small business, which is why we offer a variety of fast and flexible loan programs designed to help companies across the nation weather this storm. From short term loans and merchant cash advances to SBA loans and business credit cards, we have the optimal solution for you. And even with less than stellar credit, you still may qualify. Some clients get the cash in their accounts within a couple of days—we really do work that quickly. Call today and let's get started together!