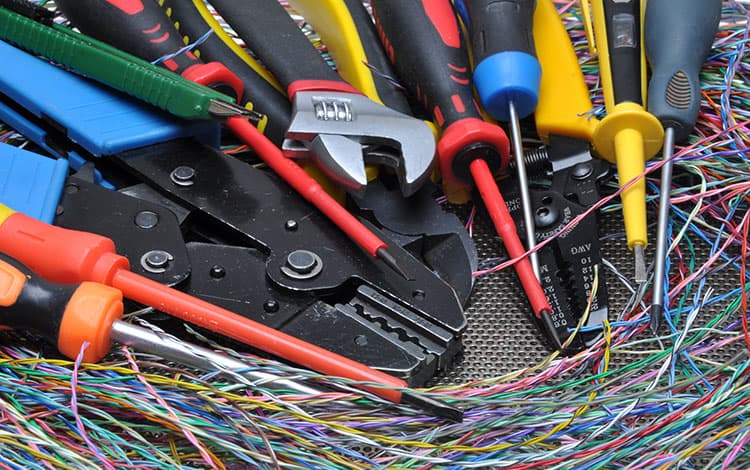 Electrical Contractor Business Loans
Small Business Loans for Electrical Contractors
Electrical contractors are an integral part of what keeps this country up and running. Whether yours is a residential business dealing with home service installations/repairs, or you work with telecommunications and commercial electrical jobs, you are going to need access to the right tools (and money/) for the job.
At First Union, we work with tradespeople all the time. After all, we want to see your business thrive. We want to help you do your job to the best of your ability as you attract new clientele and grow your electrical contracting company.
Giving yourself the most competitive advantage possible usually takes money. Why might you need additional capital when it comes to running your business. Let's say you're just getting started, tools and equipment are probably going to be one of the most substantial expenses you have. Especially given the highly technological times in which we live, ensuring that you have cutting-edge equipment is necessary. You want your customers to have the peace of mind that comes with knowing their electrical contractor is on top of things and genuinely invests in his/her company.
Odds are, you may also require vehicles, enough cash to cover payroll, perhaps even money for a building or storage space. The point is, you're going to want to give yourself a cushion so that you can afford the tools of your trade and maintain daily operations as you build and expand your electrical contracting firm.
What are Your Funding Options?
Going the traditional route for procuring financing for your company could result in lengthy waits (sometimes months/), and disappointment as many banks tend only to look at things like a credit score. Maybe yours is less than ideal, but the outlook for your company is extremely positive. This is where First Union does it a little differently. It's not just about a FICO score; it's about your business plan, your current status, and what you hope to accomplish.
We offer a variety of products, all of which can be custom tailored to your needs. A merchant cash advance, for instance, is designed to help you when times may be slow by giving you flexible payback options based on future credit sales. We also have lines of credit you can access as well as short-term business loans.
First Union: Helping a Variety of Electrical Contractors
As mentioned, we do not use one-size fits all approach. That said, we help electrical contracting companies dealing in a wide range of areas, to include:
• Computer installers
• Security systems
• Cable networks
• Lighting systems
• Fiber optic installers
If you're thinking of expanding your company or are just getting started, we'd love to sit down with you and go over some possible funding options for your business. Some qualify for getting the cash they need in as little as two days! Call today and let's do this together.