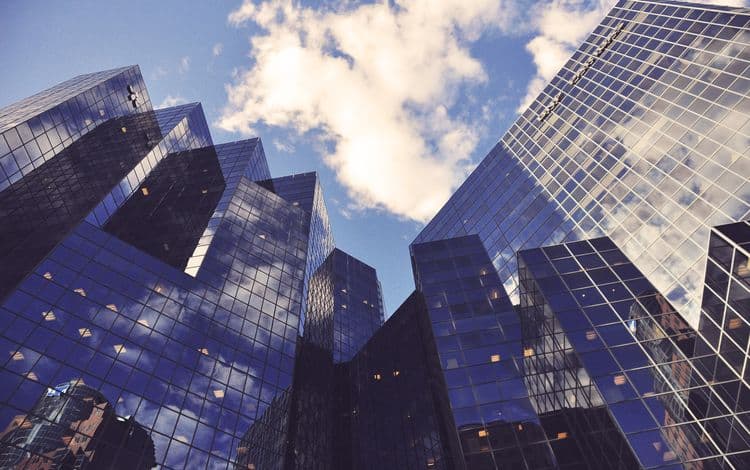 Do You Need Business Insurance?
Does my business need insurance? Why would I get insurance for my business? If I have a small business, is it worth getting business insurance? What type of insurance plans and coverage is available for my business?
Accidents can happen at any time. The reality is, if you have employees, most states require that your business has at minimum workers' compensation, unemployment insurance, and sometimes disability insurance. At the end of the day, insurance is the cost of doing business; a very small cost considering the roadblocks and/or fire drills your business may encounter (lawsuits, employee accident, office fire, property damage, etc./). And unfortunately, incorporating your business is not enough because if you are sued and found personally liable, your personal assets could be at risk on top of your business's assets.
Also, if you do not have employees, you still may want to consider insuring your business. Having coverage such as business owners' policy (BOP/) covers general liability, property damage, and business income, which you may find beneficial for your one-man operation.
Just remember business insurance required by law and having it saves you time, money, and stress, protects your business from damages, and provides benefits to your employees.
Types of Business Insurance
There are five different types of business insurance you should consider, each providing different levels of coverage and benefits. Each will not only protect your employees and customers, but will build your business's credibility, will help you land contracts, will help you recruit and retain employees, protect your business's management, protect you from natural disasters, and assist you with lawsuits. Ultimately, business insurance is peace of mind.
General Liability Insurance
General liability insurance protects you and your business from general claims involving property damage and bodily injury. General liability insurance can help cover medical expenses and attorney fees for which your business may legally be responsible for. General liability insurance does NOT cover employee injuries, punitive damages, auto accidents, intentional acts, workmanship, or professional mistakes.
Commercial Property Insurance
Commercial property insurance protects your business's physical assets from explosions, pipe bursts, fires, storms, theft, and vandalism. Typically, earthquakes and floods are not included in this and require their own coverage, unless they're added to the policy. Items included are furniture, equipment, computers, fence, landscaping, exterior signs, inventory, important documents, and property owned by someone else that was affected by your issue.
Business Income Insurance
Business income insurance works with your property policy and covers events beyond your control, such as fire, wind, hail, damage from vehicles, vandalism, or aircraft. This insurance helps if your business is forced to close due to direct physical loss or damage, and you need to replace lost net income during the period of restoration, pay for necessary normal operating expenses (i.e., payroll/), and if necessary relocate and readvertise if a new/temporary site is required.
Data Breach Insurance
Data breach insurance is purchased to protect your financial interests in the event of a data loss/breach. Data breaches can occur due to hacking and poor cybersecurity - and can happen at any point. Data breach insurance typically covers lost revenue, data breach investigation costs, hardware damage costs, software damage costs, and fines incurred by lost data.
Workers Compensation Insurance
Workers' compensation provides you or your employees' medical expenses, lost wages, and rehabilitation costs if/when you/they become injured or ill due to their job. Workers' compensation also pays death benefits to the family if you or your employee are killed on the job.
The Cost of Business Insurance
The average cost of general liability insurance ranges between $450 and $2,800 a year, but are determined completely by your business's situation. The cost of business insurance depends on:
Business Type
Size/Occupancy
Location
Annual Revenue
Years in Business
Coverage Options (based on your budget and requirements/)
Coverage Limits (based on your budget and requirements/)
Deductible (based on your budget and requirements/)
Research Your Business Insurance Options
Now that you know what contributes to the cost of business insurance, it's time to go shopping. When finding the right insurance for your business:
Assess your risk, which includes all of your business's inventory, property, and equipment.
Assess the insurance provider and make sure they are licensed, in good financial condition to pay claims, and reputable.
Compare all the rates you receive for similar plans (plans that have comparable coverage, limits, exclusions, and deductibles/).
Have a conversation with insurance professionals in your area to ensure you get the best rate possible.
Once you have decided on your business's insurance coverage, take some time to review ways within your business to implement a risk management program, which can help reduce losses from fires, injury, and theft. And always make sure to review your risk in comparison to your insurance on an annual basis - you never know where you can start cutting costs.
Business insurance is peace of mind for you and your business. By investing in business insurance, you are investing in the stability and longevity of your business, as well as protecting you and your family from any issues that may arise with your business. Be smart with the type of insurance you choose - it not only affects you but everyone that "touches" your business.
Want to Look at Your Financing Options?
If you find yourself needing to find funding for your business, First Union Lending is here to help.
We have nine different business loan types to choose from. This means that we're uniquely qualified to help you find the perfect loan to open your small business.
Applying for a business loan doesn't affect your credit. Better yet, your business loan may be approved as soon as the same day.
Get started with the process now by learning more about our business loans.