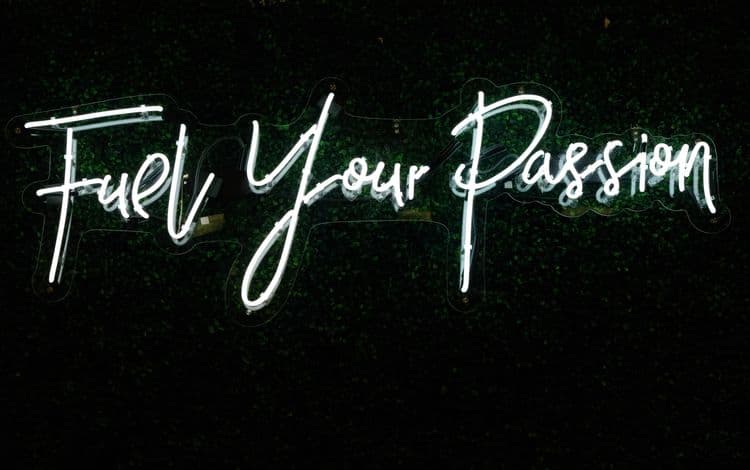 Crafting a Mission Statement that Will Inspire Others
Understanding Mission Statements
What exactly is the purpose of a mission statement…First off, you are defining who you are. This statement tells people what your organization is all about and what you represent in general. As differentiated from a vision statement, a mission statement reflects more along the lines of the "how" of what you as a company do versus the longer term "what" you plan to do.
To give an example of how these statements differ in practice, let's review how the construction company Caterpillar approaches this strategy.
An Example:
Vision Statement
This is the vision statement of Caterpillar: "Our vision is a world in which all people's basic needs—such as shelter, clean water, sanitation, food, and reliable power—are fulfilled in an environmentally sustainable way and a company that improves the quality of the environment and the communities where we live and work."
Mission Statement
Whereas, their mission statement looks like this: "Our mission is to enable economic growth through infrastructure and energy development, and to provide solutions that support communities and protect the planet."
Their vision statement outlines the environment they want to see and in which they hope to work; their mission statement iterates the way in which they plan to make that vision come alive.
Some Examples of Influential Mission Statements
In order to come up with your own business's mission statement, you may want to spend some time researching those of others who have crafted inspirational mission statements. Below are a few worth checking out and consequently learning from.
Adobe
"To move the web forward and give web designers and developers the best tools and services in the world."
Coca-Cola
"To refresh the world in mind, body, and spirit. To inspire moments of optimism and happiness through our brands and actions."
Spotify
"Our mission is to unlock the potential of human creativity—by giving a million creative artists the opportunity to live off their art and billions of fans the opportunity to enjoy and be inspired by it."
IKEA
"To create a better everyday life for many people."
Lyft
"Our mission is to reconnect people through transportation and bring communities together."
Prezi
"We're a presentation resource, on a mission to reinvent how people share knowledge, tell stories and inspire their audiences to act."
Intuit
"To improve its customers' financial lives so profoundly, they couldn't imagine going back to the old way."
CVS Pharmacy
"We will be the easiest pharmacy retailer for customers to use."
Whole Foods
"To nourish people and the planet. We're a purpose-driven company that aims to set the standards of excellence for food retailers. Quality is a state of mind at Whole Foods Market."
Southwest Airlines
"Dedication to the highest quality of Customer Service delivered with a sense of warmth, friendliness, individual pride and Company Spirit."
Starbucks
"Our mission: to inspire and nurture the human spirit – one person, one cup and one neighborhood at a time."
Squarespace
"Squarespace empowers people with creative ideas to succeed."
LinkedIn
"The mission of LinkedIn is simple: connect the world's professionals to make them more productive and successful."
Writing a Powerful Mission Statement
Creating your own may take some time, but done right, it will resonate with audiences and leave a memorable impact.
1. Why
People want to know your business's purpose, what you stand for, and why you do what you do. This is as good a place to begin writing your mission statement as any. This where you have the chance to identify your beliefs as a company and thus make it easier for customers to connect to you.
2. Purpose
What do you do exactly? Do you sell cars? Run a daycare? Sell insurance? At this point, you need to make very clear what the company's major purpose is. It can be simple and straightforward. In fact, looking back at the sample mission statements, many of them were short, sweet and to the point.
3. How
This should by no means be a lengthy dissertation on how you go about realizing your business goals; rather, you could just list a couple of the central pillars of your company's 'how."
Really think though about what you want people to take away in terms of understanding the values that underline your business. Here is the crux of the message you want to convey, and you want it to be a lasting one at that.
The statements above were all successful ones and this is because they accomplished four primary goals: they were foundational, original, memorable and wearable.
Foundational? In other words, why is your business in existence in the first place? Why did it come to be?
Original? There may be some similarities, but all in all, it must be uniquely yours, tied to your specific company and recognizable as such.
Memorable? Do the words used make people feel something that they can take away with them? Is it concise and direct? Is it worth someone remembering?
Wearable? We don't necessarily mean on a t-shirt, but certainly, this is an option…Although it should be something that your team members would happily display or post.
Think About the Message
You created your business for a reason. Whether it was because of your passion, you need to make a difference, your desire for a certain industry, something spurred you to build it. Now take that seminal feeling and craft it into an inspirational message that helps further connect your company to those target audiences you wish to attract.
This is how people will see you, how they will come to identify you. And once you have that mission statement, you need to actually live it. Your customer service, business operations and day to day interactions need to pull from what your mission statement says. Consumers are coming to you in part because of this message that you put out there; if you fail to live up to it, they will be gone before you have a chance to really prove yourself.
At First Union, we love helping small business owners. If you have any questions or are in need advice, call today to speak to one of our agents!