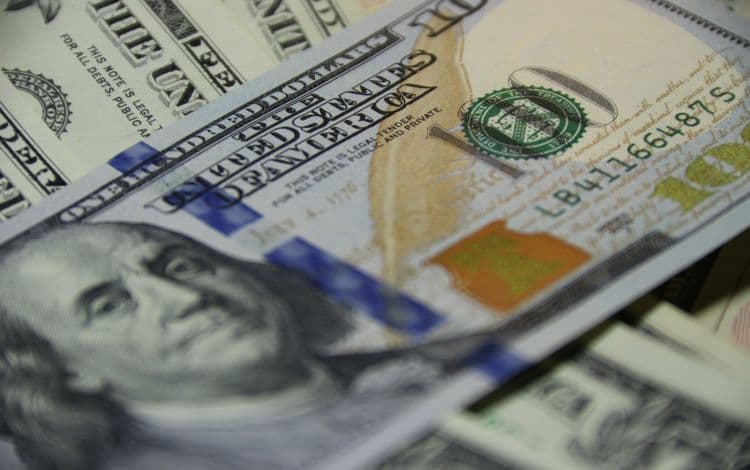 Could Your Small Business Benefit from a Bridge Loan?
So what exactly is a bridge loan…Good question! Basically, it is a short term funding product that gets you the money you need in the interim, as you wait for that long term financing. Here is an example: an ideal piece of real estate comes on the market. You know that it could be great for your business; however, many others know this as well. So you need to act fast. This is where you'd get the bridge loan as you don't necessarily have enough capital on hand to secure the property. Now you are able to lock it in, and you can get yourself ready to apply for your commercial long term loan. It basically serves to get you to cash quickly while you're securing other more substantive financing options.
Understanding Bridge Financing
There isn't necessarily one kind of loan associated with the term bridge loan; rather, it is a form of quick financing used to get you through until a longer-term loan or the requisite cash comes in.
What are some of the characteristics of this loan type…The more you understand about a bridge loan the better you can determine whether or not it might work for your small business.
Short Term: Unlike long term loans, a bridge loan can actually be only a few months long.

Quick: Usually the situation necessitates that you get the money quickly; to this end, the funding must be fast with a bridge loan. Many alternative lenders are excellent sources for these kinds of loans as this is what they specialize in.

No Restrictions: Yes, they can be used for real estate, but they can also be used for other business expenditures, even just weathering a slower period.

Flexible: There are no prepayment penalties—so if you do want to pay it off before the term expires you can do so.
Bridge Loan Uses
As mentioned, bridge loans can be used to purchase a property but that's not all. Below are a few key uses for bridge loans.
Commercial Real Estate
In the previous example, the bridge loan was utilized to jump on a great deal before someone else could swoop in and get the property first. Once they have the property in question locked up, then they can work on getting their proverbial ducks in a row and applying for a commercial real estate loan.
You might also use a bridge loan to rehab/remodel a piece of property. With a bridge loan, you can fund the initial purchase and renovations and then take out a mortgage for the new value of the rehabbed structure.
Gaps in Cash Flow
There are times when cash flow is a bit lower than a business owner would like. For whatever reason, they come up short in what they need to fully cover expenses. Bridge loans work well for these types of downtimes. For instance, if you own a manufacturing company you may have a large order to fill and thus you know that once the product is delivered you will get paid. In the interim though, you can apply for a bridge loan to tide you over. Or, perhaps you are a seasonal shop. You can utilize bridge loan funds to prepare for the rush of the busy season and get you through the slower times.
Different Bridge Loan Types
Generally speaking, there are four key types of bridge loans available to small businesses. Here is a brief breakdown of each:
Business Line of Credit
The terms for a line of credit can range from 6 months to three years. One of the really good things about this product is that you only pay interest on what you borrow. So if you don't opt to take the whole amount, you thus pay less interest. Additionally, the funds can be issued in as little as 1-2 days. The fees though associated with this product can be higher, not to mention, some lenders want to see collateral before issuing a line of credit.
Short-Term Loans
Ranging from 5k to 1 million, short term loans are a fast and flexible bridge loan solution. The duration can start at three months and extend all the way to 18 months in some cases. Interest rates do tend to be a bit higher, starting at around 10%. But then again, there is no long term commitment, so you need to consider the interest paid over the life of the loan versus that of a longer-term loan.
Accounts Receivable Financing
With this bridge loan, your unpaid invoices become the foundation of your loan. The lender will work with you given the outstanding invoices you have—you pay weekly fees until the invoices are paid off. This type of funding will usually be for approximately 80% of your receivables. Because the invoices themselves are collateral there is no need for additional. However, keep in mind, there is no guarantee you're going to collect those invoices which leaves you on the hook for the money borrowed.
Merchant Cash Advance
What exactly is a merchant cash advance? Essentially, the lender gives you a fixed amount and you repay this with your daily sales. The term can be anywhere from 3 to 18 months. And remember, you are paying this back daily. However, qualification requirements are fairly low with this bridge loan type and there is no collateral required.
Bridge Loan Fees
When compared to more traditional longer-term loans, bridge loans can be more expensive to procure. And the interest rates do tend to be higher. However, we are talking about a short term funding solution, so you do need to factor the benefits of that into the equation.
Those who do opt for bridge loans usually intend to pay them off in a short period of time and so they willingly accept the higher cost of the product. It really depends on what you intend to use the money for, and then you need to ask yourself if it is worth the expense in order to get the cash within a couple of days.
Refinancing
Because they are considered a temporary solution, you want to make sure you have a backup plan; meaning, you want an exit strategy which at the very least includes a refinancing option. You will want to refinance with a more traditional loan unless of course, you foresee enough of a cash inflow to pay off the bridge loan. All in all, however, bridge loans are definitely products that small businesses should keep in mind as they can come in handy in a number of situations. At First Union, we offer a bridge loan. Call today to find out more!