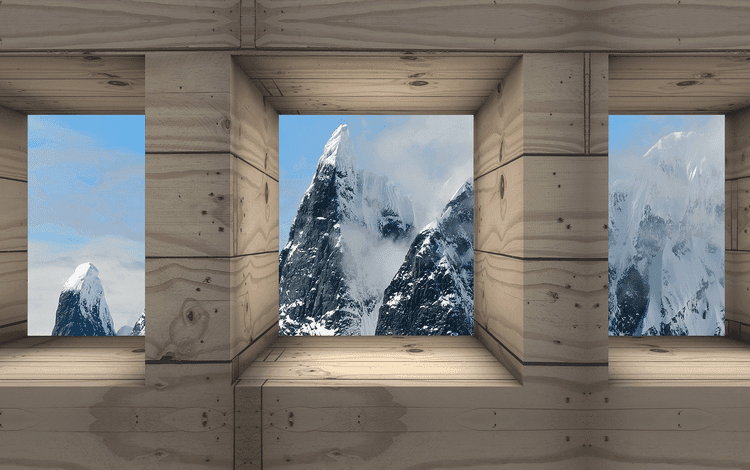 Choosing a Successful Niche for your Small Business
Are you thinking about opening a small business? Maybe you've recently started a small business, but it's taking longer than you expected to find customers. It's crucial for you to pick an appropriate niche for your business.
What is a niche? Why is it important? Are there niches you should avoid? How do you pick the right niche and avoid the wrong one?
Let's talk about it.
Why Choose a Niche?
If you have a small business, the last thing you want is to compete with larger companies for customers. Choosing a narrow niche allows you to target very specific customers. That helps reduce how much you compete with bigger companies.
Selecting the right niche has a lot of other benefits, too. We'll discuss those benefits throughout this article.
What Is a Niche?
A niche is a narrow focus. Here's an example.
A quick search using Google's Keyword Planner shows that up to 10 million people per month search for "shoes." If you narrow that focus down to "shoes for women," there are fewer than 1 million searches per month. As you narrow the topic, there is less competition for those keywords.
Let's pick even smaller keywords. "Wide shoes for women" has 10 thousand to 100 thousand searches per month. "Shoes for plus size women" has 1 thousand to 10 thousand searches.
Now, you're competing with fewer companies for a more specific item. This specific demand and reduced competition can help bring you more customers than just selling "shoes."
How to Choose a Niche
Finding the perfect niche is part art and part science.
For starters, you should choose something that you're passionate about. A small business is a big commitment that requires a lot of work. You will be miserable and may be more likely to fail if you pick a niche that doesn't interest you.
Next, you should do some research to find out the market for potential niches. Google's Keyword Planner is a great place to figure out how much interest there is in your niche. You want a narrow enough niche for reduced competition, but your niche must have enough interest to sustain your business.
Finally, you need to pick a niche that you can grow from. Assuming your business does well, you will want to expand what you offer. You don't want to offer items completely different from your original niche.
In the shoe example above, you could grow from "wide shoes for women" to "shoes for women."
A Niche Doesn't Have to Be About Your Products
You don't necessarily have to choose a narrow range of products to match a niche. There are other ways to select a niche. Other ways you can pick a niche include:
Customers or audiences with specific interests
Your method of selling items (like through a membership or subscription service)
The area you sell to (perhaps you choose your local area or specialize in international delivery)
Your price point (focus on budget-friendly, designer, or affordable)
The Benefits of Choosing a Niche
We've already mentioned some of the benefits of choosing a niche, but let's list them all out here. Benefits of selecting a niche for your small business include:
Reduced competition against companies with bigger advertising budgets
You target customers who are almost ready to buy a specific item rather than just browsers
It's easier to describe to potential customers what you do and sell
Niches Small Businesses Should Avoid
What niches should small businesses avoid? In theory, just about any niche is a good niche.
There aren't necessarily specific niches you should avoid. However, you need to pick a niche with enough interest to sustain your business. Don't focus on a niche that's so narrow that you can't attract enough customers.
You also need to avoid a niche that doesn't interest you. You may think another niche will sell better than your preferred niche. However, it will be much harder for you to succeed in pushing a niche you don't like.
Other niches that could be a mistake include things like:
A niche that isn't narrow enough
There isn't room to grow into a larger niche
There's too much competition – even a small niche could have tons of competition
You don't have enough expertise in the niche
There isn't enough information to determine how successful your niche could be
The Biggest Mistake: Not Choosing a Niche
There is a much bigger mistake that you can make besides choosing the wrong niche. The biggest mistake you could make as a small business owner is not to choose any niche.
Without a niche, you will have significantly more competition. It will be harder for you to rank highly on Google and attract new customers.
If people don't see you on the first or second page of Google, they are unlikely to find you. If they don't find your site on a Google search, you'll have to work a lot harder to attract customers.
You may want to try to attract every customer possible, but that just isn't sustainable. Pick a niche to have a better chance of your small business thriving.
Need Help Financing Your Small Business?
Starting a small business of any kind can be extremely expensive. Even if you have money saved up, it may not be enough. It seems there are surprise expenses around every corner.
If you need a business loan to start your small business, check out First Union Lending. We offer nine business loan solutions for you, so we're sure to have the best financial solution for your needs.
You could get money as soon as the same day you apply. Better than that, applying for a loan with First Union won't affect your credit.
To talk to our funding specialist today, call 863-825-5626 or click here. Our financial experts will walk you through the business loan types to help you find the right one for your business.
With a good niche and the right business loan, your small business is on a path to success!