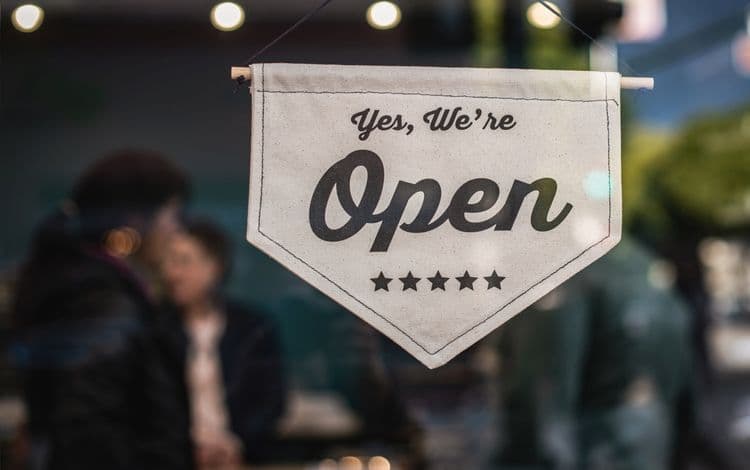 Challenges Facing Small Businesses As Economy Reopens
What will the economy look like once it reopens? Many don't know. Many can't even begin to predict. What is apparent is that the companies who managed to make it through, the ones who survived the pandemic thus far, and are showing signs of growth are those organizations that weren't afraid to pivot when necessary. These are the companies, many of them small businesses actually, that looked at their current line of products, services, and methods of doing business and changed the overall game plan to accommodate an unprecedented global crisis. They diversified their offerings, opened up additional revenue streams, and supplied where they saw actual demand. For those who rely heavily upon a single line of products or one revenue stream, the situation could potentially be pretty difficult.
Tips and strategies from those company owners who saw success during the pandemic to date
Be able to pivot if possible. This could potentially mean shrinking down the business and going back to the basics if need be—at least for a while.
Stay lean. You may not be looking at expansion or hiring on more workers in the foreseeable future; it might be a matter of just holding steady until you get back on your feet.
Watch expenditures. If you do need to purchase equipment to keep up with orders, then certainly go ahead and buy what is needed. But be very careful in these next few months and make sure you know where every dollar is spent.
Be adaptable. As mentioned, many successful small business owners had to adjust their business plan altogether.
Keep in contact with employees. This is key, especially if many are working remotely now. You all have to be on the same page.
Know that there is an end in sight. It may not seem it, but it will be over and you want to ensure your business is poised to take off when it all is said and done.
An Example of Pivoting
Mike's Organic Delivery is one company that was affected by the pandemic—dramatically so in some cases. Mike's Organic offers (among other things/) online shopping options to consumers looking for seasonal organic produce and meats. Once the stay at home orders took effect, the business as far as calls for deliveries boomed. The company went from roughly 200 orders per week to over 5000. Problems however did arise for the business. Three weeks after the lockdowns, their website crashed. They also ran out of product much sooner than they'd anticipated. To top it off, they were unable to get a slot on Amazon.
The business could pivot in times of challenge that has allowed them to stay healthy thus far. Before March, a huge percentage of their sales were to restaurants. That model was dismantled, and they had to emphasize online sales along with selling to retail outlets. This shift did mean additional costs to the company, but in the end, it did of course pay off for Mike's Organic.
Another example of a business model that had to adapt to the coronavirus climate: Wave Hill Breads which is based in Connecticut. It was actually among the top 100 bakeries as ranked by Food and Wine magazine. Adhering to the lockdown orders, owner Tim Topi was forced to shut his doors. This effectively lost him sixty percent of his business. Still maintaining a staff of 25, Topi went from fulfilling orders of up to 2000 loaves a day to less than four hundred during the pandemic. This is when Topi decided it was time to pivot to stay afloat and make it out of this crisis with his business still intact.
They switched to a more aggressive retail sales model. And with the rapid rise of at-home food delivery options, they were able to jumpstart their business model. While they are not quite back up to pre-pandemic levels as far as revenue, by the beginning of May, Topi said that they were up to roughly 2000 loaves a day again. And the company hasn't had to lay off any of its employees to date. The owner explains that as compared with this time last year, business is still down by almost thirty percent and part of that is labor costs. Because they are now packing individual orders, labor has increased and thus expenses are higher than expected. Given this pivot though, Topi is confident that the bakery is good for at least six more months operating in this way.
For both Mike's Organic and Wave Hill Breads maintaining operations is key, more so than realizing the same revenue that they had last year. This is because they understand that eventually, this will pass; the crisis will be over and they want to ensure that their respective companies are indeed ready to resume what constitutes normal function.
Again, they are concerned about not being able to predict what the future does hold once the economy is fully opened, once restaurants are back up and running and grocery shopping in actual stores is a daily thing again. One definite benefit that both companies have found as a result of changes made during the virus, they were able to reach and attract customers that they previously hadn't. They managed to build up healthy new client bases. People were eager to try their services and their food, and fortunately, the results were positive.
If you need to adjust your business plan given what we could potentially be facing in the weeks and months ahead and you need extra cash to do so, First Union Lending is here to help. Our loan programs are fast and flexible. Each is custom-tailored to your business. There is no off the shelf approach with us. We are genuinely invested in helping small businesses make it through this and come out stronger than ever. Call today and let's get started together!