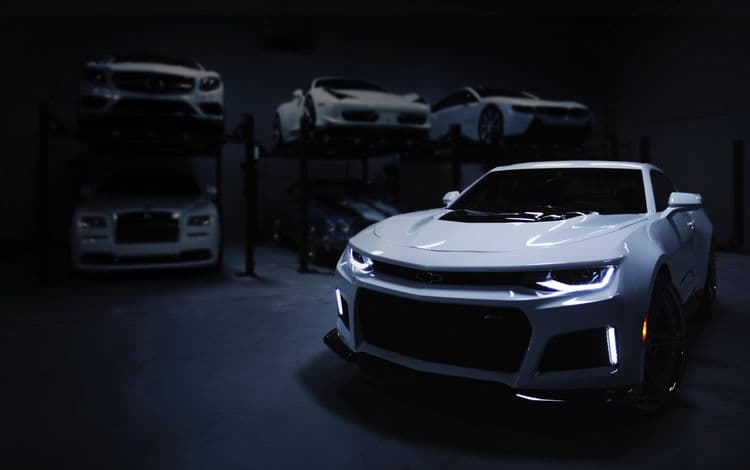 Car Dealers: What You Need To Know About Business Loans
Whether you're a new car dealer or you specialize in used cars, there are going to be times when you feel the cash crunch. This is common to so many small businesses, but particularly in the automotive industry, you tend to be more susceptible to seasonal downturns. Not to mention, the internet and online purchasing can certainly put a dent into your bottom line.
Once upon a time a potential customer would come to the lot, check out the inventory and go from there. Now, they do all of their homework online prior to visiting your dealership. They know essentially all there is to know about the car and they know the price that they should be paying—there really is no more negotiating per se. This, in turn, prevents dealers from having some flexibility as far as pricing. To remain competitive you have to price by internet standards. Thus your profit margin is definitely not what it used to be.
In an effort to stay competitive, keep prices where they need to be, and still keep the dealership running smoothly, many often turn to business loans, particularly during the slower sales times.
What Are The Best Loans for Car Dealers
Lenders tend to look at dealerships as bigger risks than some other businesses. Because of the razor-thin profit margin as well as the seasonable nonactivity, they get hesitant about loaning money to car dealers. And if they do, the interest rates will often be significant. In working with an alternative lender however, car dealerships may find that there are loan products available that could potentially help them to sustain their business. Below are six viable financing options that car dealers may want to consider.
Floor Plan Financing
What is floor plan financing? Basically, it works almost as a business credit card would. You get the money needed to purchase inventory for example, and you pay the money back as you sell the cars. Especially for smaller dealers who simply cannot afford to buy all of the necessary cars, floor plan financing is a way to get the funds first and then pay as you sell off the vehicles. This is pretty common practice in the automotive industry and there are lenders out there willing to work with you.
Business Line of Credit
Unlike floor plan financing, a line of credit can be used for virtually anything. You only pay interest on the funds you utilize. So let's say your line is for 50k, if you only take out 15k then you pay principal and interest on that 15k only, rather than on the entire amount.
This could certainly work for you even if you have bad credit. Plus, keep in mind that as you make your on-time payments you are in essence building your credit back up, so consider this as a way to get your dealerships finances back on track in more ways than one.
Bank Term Loans
For those dealerships looking to expand or perhaps move into a newer facility, then a bank term loan is probably going to be best suited to your needs. The funding amounts are higher with longer terms available. And compared to other loan programs, with term loans, the interest rates tend to be lower. A term loan can potentially be in the 10-15 year range, with some even extending as long as thirty.
However, these can be harder to get approved for, as credit score does become more of a factor here. Alternative lenders who provide term loans to car dealers tend to look beyond just the credit score, but again you will have to have some other positives in play. And a solid business plan certainly can't hurt.
SBA Loans
If you get denied by a traditional bank, then you might want to try the SBA. By guaranteeing a percentage of the total funding, they help small businesses acquire loans. Their goal is to foster such businesses and thus spur the economy. The SBA 7(a/) loan could be just what your dealership needs. It is a flexible loan program, not to mention they do offer larger amounts and longer terms. The qualification here though is a bit tougher. They do evaluate your creditworthiness. Plus, the SBA loans can take longer because you're working with both a lender and the SBA itself. This loan tends to be paperwork heavy.
Merchant Cash Advance (MCA/)
If you can't qualify for a more straightforward loan, a merchant cash advance is certainly an option. Basically, the lender is giving you the money based on future sales. The lender, in other words, takes a percentage of each sale until the loan is paid off in full. Thus you don't need a perfect credit score or even collateral.
Revenue-Based Financing
With car dealers, as noted, seasonality comes into play. And many are therefore worried about the ability to pay back a loan during the down times. Revenue-based financing (RBF/) evaluates your monthly sales and adjusts accordingly. So during the summer when business is up, you will pay more than you would during winter when sales are sluggish. Many lenders do understand the car sales business and are willing to offer this loan model to dealerships.
Getting a Small Business Loan if You're a Car Dealer
As with any business, you first need to apply. Figure out how much you need, have a plan for how you plan to use the cash, and then look for lenders who preferably have some experience working with people in your industry.
Upon identifying such a lender, you then need to consider the different loan types, such as those discussed above. The lender you work with will hopefully be knowledgeable about the different programs and what could work best given your individual situation. At First Union, we specialize in working with car dealers and we understand the industry inside and out. We'd love to help you with your funding needs, regardless of what time of year it is. Call today and let's get started!