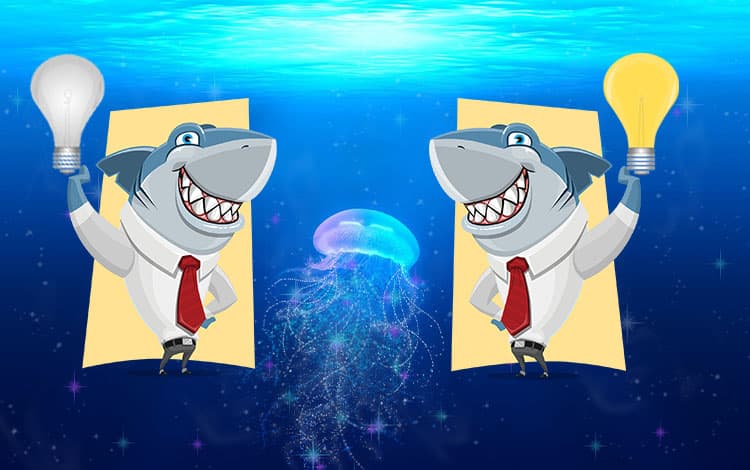 Businesses Finding Success After Their Shark Tank Failures
Shark Tank has come to be synonymous with finding that next big thing. Many of the people who've scored deals on the show have gone on to become quite successful in their own right. On air for nearly a decade now, the show has become a bona fide hit averaging anywhere from five to nine million viewers. For an entrepreneur such a platform truly represents a great opportunity—where else can you take your idea in front of that many Americans? But is it just those who won big and got lucrative deals on the show that managed to make a go of it?
Some startups have appeared on Shark Tank, who despite not getting a deal, still went on to experience success. They did not let their Shark Tank failure derail their momentum. They managed to use their appearance on the show to their advantage. As a result, these companies have sold millions. They understood that regardless of the outcome, the national exposure was priceless.
Below are 8 companies that have become household names despite not getting picked up on Shark Tank
The Bouqs Co.
Appearing on Shark Tank in 2014, The Bouqs Co. was a flower delivery service with their unique spin. They did not end up getting an investor from the show…until three years after their appearance. And their investor was none other than Robert Herjavec. In need of flowers for his wedding, he remembered the startup flower delivery service. Looking into their process as well as their products, he did decide to invest in them. By 2017, they had a record-setting day in which they sold 1 million worth of flowers. Today the company is valued at just over 43 million.
Ring
Quite popular now, the smart doorbell was originally a Shark Tank reject. The founder of Ring, Jamie Siminoff appeared on the show when his startup was originally called DoorBot—the product allows homeowners to see who might be at their door even when not at home. After having appeared on Shark Tank, the company was able to attract investors such as Qualcomm Ventures, Goldman Sachs, and Richard Branson. The icing on the cake, Ring was recently bought by Amazon for over a billion dollars.
Kodiak Cakes
When appearing on Shark Tank, the owners of this brand specializing in whole-grain breakfast foods were looking for investments in the neighborhood of 500k. For this amount, they'd offer ten percent of the business. And while the sharks were excited by the idea, they just could not get on board with this kind of valuation. Not a problem though for the company—since their appearance they've gone on to become the fastest-growing pancake mix in the country. The company is now bringing in close to 100 million in revenue.
The Lip Bar
Wanting to diversify the industry as well as spotlight cruelty-free, vegan cosmetic products, Melissa Butler appeared on Shark Tank looking for investments in her Lip Bar idea. Ultimately she was rejected; however, she used this to motivate her and also to address those issues that she came to see were indeed problems moving forward. In 2018, the Lip Bar lipstick was featured at the Oscars.
Xero Shoes
Steven Sashen was offered a deal for his thin running sandal in the neighborhood of 400k, but for fifty percent of his company. He ended up turning down Kevin O'Leary's offer. The husband and wife team who devised Xerox Shoes have since managed to raise quite a bit via crowdfunding. In fact, over a million dollars of support came from the public who consequently loves the shoes. By 2018, the company was averaging around 12 million in revenue.
MealEnders
The concept here was intriguing, a double-layered candy to help people stop overeating. The judges were certainly intrigued, however, some were put off by the taste and a couple of the others weren't keen on their marketing plan. The public though seemed to fall for the idea. After appearing on the show, within a year, the company's sales jumped from just over a million to right around five million.
Eco Nuts
For those with sensitive skin and who have a hard time with traditional laundry detergents, Eco Nuts may be a great solution. These are dried berries that work as a natural detergent. Since their rejection, they've grown to one million in sales and have expanded their product line to include cleaning products for around the home.
Copa Di Vino
Famous for being disliked on the show (he was rejected and/or walked away now twice/) Copa Di Vino founder James Martin's arrogance did not do him any favors while on Shark Tank. His single-serving wine containers though seem to be a hit with the public. Since his last appearance sales have gone through the roof—from 500k to over fourteen million.
First Union has helped many businesses become successful through our loan products. We offer short term loans to lines of credit. Call today!