Founded in 1718 by French colonists, New Orleans was once the territorial capital of French Louisiana before becoming part of the United States in 1803. New Orleans is world-renowned for its distinctive music, Creole cuisine, unique dialects, and annual festivities, notably Mardi Gras.
New Orleans has many visitor attractions, from the French Quarter to St.Charles Avenue to Magazine Street, where many can find boutique stores, antique shops, and more. According to current travel guides, New Orleans is one of the top ten most-visited cities in the United States. It's the best destination for wild weekends, celebrations, and historic getaways, thanks to the number of stylish boutique hotels, cocktail hours, singles/bar scenes, live concerts, vintage shops, cafes, restaurants, and more. It's the perfect place to enjoy a long weekend and a great place to own a thriving business.
Running a successful business in New Orleans takes a lot of hard work, soul, and determination. Mardi Gras isn't the only reason people flock to Louisiana. Plenty of small businesses make this densely populated city a great place to thrive.
Suppose you have a business in New Orleans, Louisiana. In that case, you understand the need to maintain a healthy business outlook and upkeep your environment to keep in line with the diverse, local community. Any necessary business venture you add to your belt increases the opportunity for your business to create a lasting impact on your community. But an increase in funds is generally needed to do so.
Rather than searching for a traditional lender with a lengthy application process, choose First Union Lending to provide you with business funding at an expedited rate. We help small and growing New Orleans businesses achieve their goals and maintain success.
See Your Loan Options
Only U.S.-Based Businesses are Eligible.
Top Five Industries in New Orleans
New Orleans has quite a mix of industries that drive its economy forward. Five primary industries can capture hearts in this history-rich city. You can receive financial assistance through a business loan if relevant to your business.
Healthcare

The Greater New Orleans region is a robust health services provider and employer and a thriving hub of healthcare and health science research. Downtown New Orleans is home to a booming BioDistrict thanks to the multiple colleges and universities with biotech-related solid programs and cutting-edge research facilities.

New Orleans is home to the LSU School of Medicine and Tulane University School of Medicine, Ochsner Health System, and the BioDistrict, which provides the region with world-class biosciences research, healthcare delivery, and high-paying jobs. Minor healthcare and health science research businesses are growing in the region, creating an economic impact of $3.3 billion and 34,000 new jobs in the area.

Tourism & Hospitality

Tourism is a staple in the city's economy. Tourists are more than familiar with areas and things to do like the French Quarters, St. Louis Cemetery No. 1, Oak Alley Plantation tours, steamboat day cruises, actual crime tours, ghost tours, and many more. New Orleans' tourist and convention industry collectively brings in $5.5 billion and accounts for 40% of the city's tax revenue. This industry booms thanks to the region's rich history filled with friendly people, fantastic food, fabulous live music, and memorable attractions. New Orleans is a city where anyone can find something to enjoy, and adventures are constantly underway.

Advanced Manufacturing

The greater New Orleans region has a legacy in manufacturing dating back to the Higgins Boats in the late 1930s at the site of NASA's Michoud Assembly Facility in New Orleans. Today the facility continues to manufacture and assemble some of the most significant parts of NASA's Space Launch System (SLS) - the world's most powerful rocket that will send the Orion spacecraft, astronauts, and supplies on bold exploration missions to the Moon and more.

Manufacturing jobs are in such high demand in the area that several companies and colleges are creating mechatronics apprenticeship training programs to address the shortage of workers. The program teaches the fundamentals of mechatronics, a field that meshes together mechanics, electronics, and computer science with manufacturing to increase efficiency in new workers. Manufacturing businesses have many programs and incentives to help provide them with the workforce needed to succeed.

International Trade

NOLA is the perfect spot for trade within the South and the rest of the world. Located at the mouth of the Mississippi River, the New Orleans region was founded as the nation's logistical hub and continues to offer infrastructure for international trade. More than 11,000 vessels go through the Lower Mississippi River yearly via 14,500 miles of inland waterways and transport about 500 million tons of cargo annually.

Energy

Louisiana is one of the world's leading energy production, processing, and transportation markets as one of the top producers of crude oil, natural gas, and offshore wind in the United States. The region contains 88% of the country's offshore oil rigs located on the coast. The Greater New Orleans region is the operational hub for the state's offshore oil and gas industry. It is home to many growing refineries and plants with billions of dollars in planned expansions. The energy, petrochemicals, and plastics industries employ thousands of skilled workers across the region and enjoy the support of political leaders who appreciate the importance of these industries for the region and state. Businesses in the energy sector of Louisiana can explore incentives available to them, such as:

Industrial Tax Exemption: Which offers manufacturers up to 80% property tax abatement for an initial term of up to five years and the option to renew for an additional five years on a manufacturer's qualifying capital investment related to the manufacturing process.
Louisiana Quality Job Program: This program offers a cash rebate to companies that create well-paid jobs and promote economic development, including up to a 6% annual gross payroll for new direct jobs for up to 10 years and a state sales/use rebate on capital expenditures. 
LED FastStart: This program is recognized as the nation's best state workforce training program. LED FastStart provides customized employee recruitment, screening, and training to new and expanding companies at no cost. 
Stand Out From The Crowd With A Business Loan in New Orleans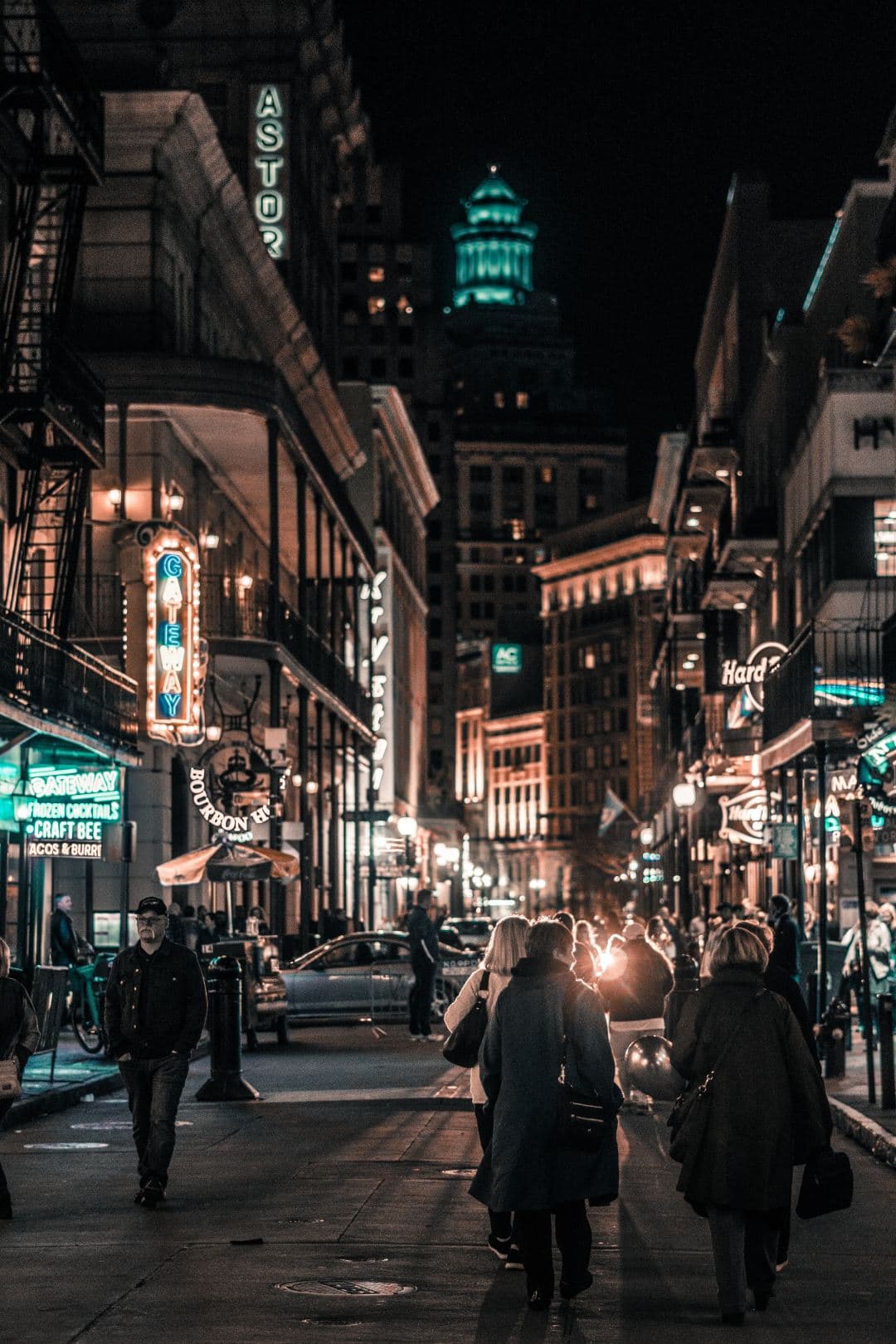 According to recent rankings, Louisiana has emerged as one of the top ten states to do business. More specifically, New Orleans seems to be a hub of commerce and industry as small business owners flock to the city. What can New Orleans, LA offer an entrepreneur…How about the fact that it's in the top five percent regarding job creation? Not to mention, Big Easy has become synonymous with being something of an incubator for startups. NOLA was rated #9 in the US for having the lowest cost when starting a new business.
Plus, it's New Orleans, after all. From the French Quarter to the Garden District, tourists flock here annually, whether to join in the biggest Mardi Gras party in the country or enjoy jazz and blues down on Bourbon Street; you can't beat the energy and the overall vibe of this city. For quick funding, you can apply online today!
If you're a resident or just visiting, New Orleans, Louisiana, offers plenty for you to do and see. The French Quarter, of course, is rife with history and entertainment, while the more adventurous might also want to check out the Bayou surrounding the city.
As a business owner in New Orleans, you have an incredible opportunity right now to grow your company. Louisiana's economy is hot—one of the most desirable in the US. After Katrina, the city did an unbelievable job of bouncing back in a big way. Now's your chance to make your business a standout. And our loan agency serving New Orleans is here to help!
Maybe you're in construction, have a medical office, or own a NOLA restaurant—whatever the industry, we have a funding program to suit your needs. You can apply online, and one of our advisors will reach out to you!
Uses of a Small Business Loan in New Orleans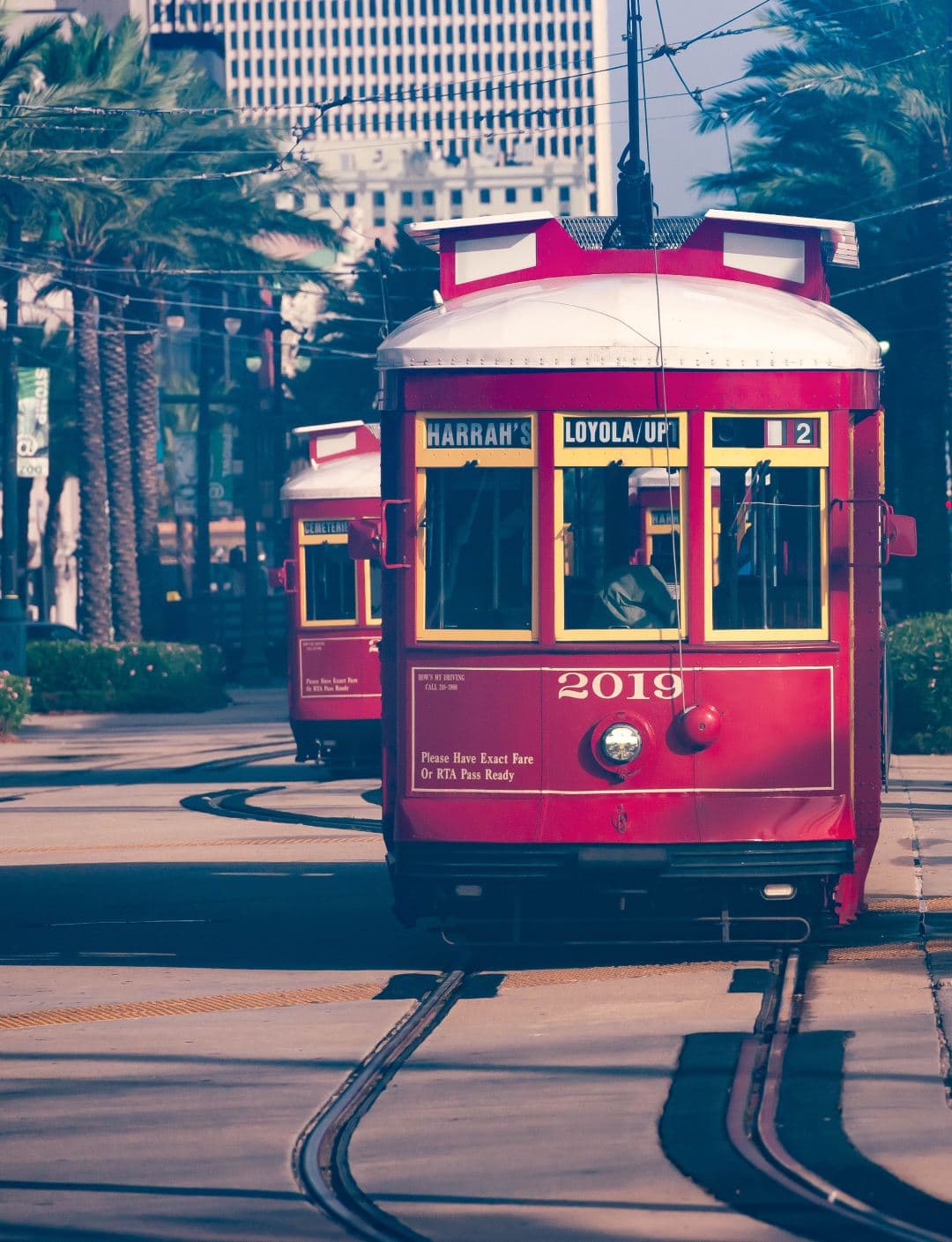 Businesses often utilize business loans to cover equipment, real estate costs, or working capital paid off between one and 25 years. Business loans can also purchase fixed assets or help maintain day-to-day operations. Most businesses use small business loans for the following:
Boost Your Cash Flow

Get small business financing to free up cash for immediate reinvestment in your company. You'll have more flexibility in financial decisions and be able to prioritize expansion rather than worrying about day-to-day expenses.

Buy New Equipment

It's essential to find the most powerful and modern tools to provide the best possible service to your clients. Buying equipment can add up quickly. We can work with you to find the best financing options for your small business.

Refurbish Your Premises

Maintaining or upgrading your company's facilities is an investment, especially if you're still in the early stages of growth. A small business loan can cover some or all of the costs involved in creating a clean and modern working environment to succeed and attract customers.

Hire Extra Staff

If you need to add top talent to your team but don't have the cash to do it, an option like a small business loan with competitive interest rates could be the way to get funding.

Cover One-Off Costs

A small business loan or line of credit can help you take advantage of any opportunities that come your way.

And Grow Your Business

We've helped thousands of established businesses in the United States grow, create new jobs, and stimulate economic growth in their local communities with the best trim business financing options for their needs.
First Union Lending is Here to Help Your Business Succeed
Many of our clients come to us after being turned down by a bank. Why were they turned down? It could be that their FICO was too low, they didn't have enough of a deposit, or they hadn't been in business long enough. We've had the privilege of working with numerous New Orleans and Louisiana-based companies, and we've discovered that every single one is unique. It is this uniqueness that attracts us to your business model.
That's the thing. We approach every single client case-by-case basis—there's no one size fits all approach. From Uptown to the suburb of Covington, we evaluate the applications we receive with an eye on the bigger picture; in other words, where is your business headed, and how, consequently, can it help the thriving New Orleans economy?
After reviewing a comprehensive picture of your small business, we decide. And that's the other thing. We won't leave you hanging for weeks or months.
You fill out an online application, send in some essential documentation, and that's all there is to it. Most of our customers receive a decision in a few hours, and you could be funded on the same day. First Union Lending provides New Orleans, LA companies with short-term loans, lines of credit, SBA loans, long-term loans, commercial property loans, debt consolidation, bridge loans, credit card processing, health care provider loans, equipment financing, and invoice factoring—you name it, we have a program that'll work for what you need.
If you are considering buying new equipment, hiring more personnel, or even moving into bigger office space, we can help. Plus, we'll provide you with a dedicated advisor to make the process easier. We would love to see your Louisiana business thrive—it's why we do what we do. Let's discuss your options, or to make it easier, fill out an online application, and we will contact you!