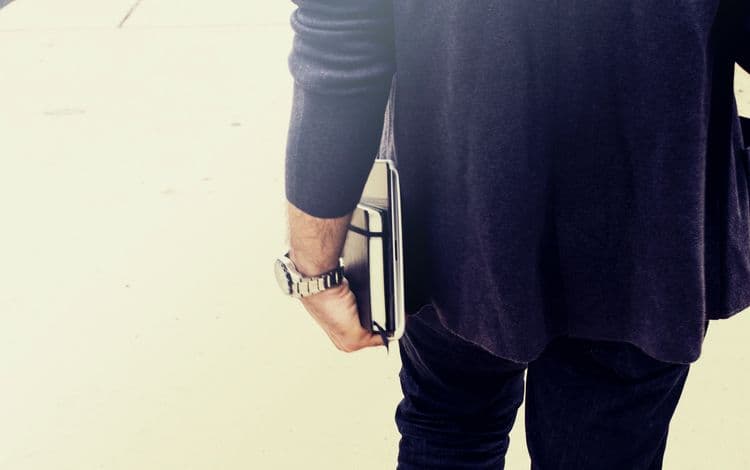 Are You Afraid of Losing Your Job?
Since mid-March, just over one-quarter of US workers have filed for unemployment. And while many people maintained their employed status during the first half of 2020, understandably such staggering job loss numbers have made numerous Americans quite nervous. Many are left to wonder about the fate of their own job in light of cutbacks and efforts that many companies are having to make as they try to move toward economic recovery.
Certainly, fear about losing one's job can take its toll. The stress mounts, physically and mentally you start to feel the effects. And this fear stays with you. Your job is a part of your every day, harboring the anxiety that it can be just taken away, can without question have some very negative consequences.
What then starts to happen is that the stress of worrying about the future of your job prevents you from optimally doing your job. It really is a vicious cycle. Working under this sort of pressure is inevitably going to hinder job performance overall. Chronic stress, researchers concur, also impacts your cognitive abilities. And this in turn diminishes your capacity to problem solve and come up with creative solutions.
So what is the key here? If you are consistently worried about being laid off or worse, let go, how are you supposed to stay on task, stay focused and do your job to the utmost of your ability?
Acknowledge your worries
It may be hard to stay positive, especially given the constant news updates, what you read on social media, even talking to friends who may have lost their jobs. It is natural for these things to evoke fear—acknowledge that. Burying it deep and trying to ignore these feelings will only make your personal situation worse.
The problem for many with allowing themselves to actually feel their emotions is that it tends to slow down momentum. In other words, taking time to examine your fear is not a fast process and yet it is a vital one, especially now, especially with what we've all experienced the past couple of months.
Some people find journaling helpful in terms of coming to grips with their emotions. Others discover that talking to a confidante about what they may be experiencing can truly help the situation. Or, you might also talk to a licensed professional who is trained to help individuals navigate turbulent emotional waters. Whatever you opt to do, the key is to confront that fear and not run from it.
Have an open conversation with your boss
If you want to know exactly what's going on, go to the source. Your manager or boss will likely know more about the situation the company faces than you do. Sitting around conjuring up scenarios isn't doing you any favors. Be frank about your feelings and concerns. You could also use this conversation as a time to express how you see your value to the company and consequently how you can help moving forward.
At least this is taking action. This is doing something proactive as opposed to just passively worrying about your future with the company. There is uncertainty right now—for everyone. The more answers you can get, the more certain you can be about the various aspects of your job, the better you will ultimately feel.
Do at least one thing you've otherwise been avoiding every day
Even small accomplishments can be beneficial. It helps you to feel as though you are in fact moving forward, and this doesn't have to be relegated to just work tasks. Even at home, in your relationships, in any aspect of your life, get something done that you otherwise have been avoiding.
You might even try and make it fun—turn it into a game. Just set your mind to the task and see it through. Again, given the uncertainty of the world we live in, those little steps really are huge.
Plan for what happens if, in fact, you do lose your job
So there is a chance you will be laid off. You have come to grips with that. Management can only give you a vague answer as they too have their own struggles to contend with. If you do lose your job, how will you then land on your feet? This is not the time to curl up and wither away; this is the time to plan ahead and figure out that "what if" next move. Start simple: update your LinkedIn profile, dust off the resume, practice those interviewing skills. You might even take a relevant class in an effort to be as up to date as possible on your knowledge and skills in a particular area.
Sometimes the most creative solutions come during the hardest times. There are opportunities out there—identify them, plan for them, and keep yourself moving forward.
Take care of yourself
This is a pretty important one. Your fears and worries about a potential job loss might have you working longer hours, spending more time at the office, essentially burning the candle at both ends. This is only doing more harm than good. You need to be able to step back and focus on your health: physical and emotional.
Take a little bit of time each day—even if it's only twenty minutes—to do something beneficial for yourself. Maybe workout, read a book you've been wanting to check out, go to bed earlier than normal. Just try and stay away from that place in your mind that is constantly worried about job status.
First Union Lending has been working with small business owners across the country during this difficult time. We are here to help! Offering short term loans, lines of credit, and merchant cash advances, among other programs, we have a financing solution to enable you to weather the storm. Even if your credit score is less than stellar, we likely still have a funding option available for you. Call today and let's get started on this journey together!