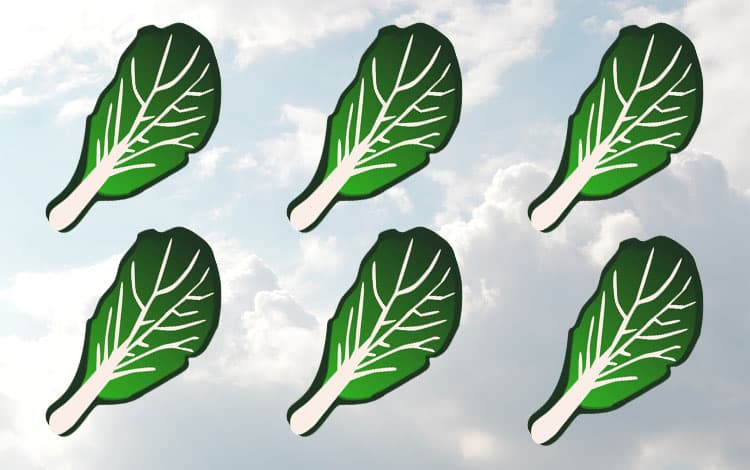 After Kale: Fruits and Veggies Will Be The Next Big Things
Kale, in the past decade, has become the rock star of veggies. Before its emergence as a superfood and antioxidant powerhouse, it was mainly seen as a decorative garnish. Following the discovery though of its incredible health benefits, the vegetable became something of a phenomenon.
So what happens "after kale," what are those next big fruits and veggies lining up to take the grocery store by storm. Largely, which fruits and vegetables will rise in terms of their culinary cache is determined by a combination of foodies, chefs, and also, social media buzz. Social media has a lot to do with what's trending when it comes to public food choices. Chefs will admittedly scroll through feeds to see what's hot among food enthusiasts. And the great thing about this is that because social media is so global, the next big foods are coming from all around the world.
Below are a few of the good-for-you foods that are predicted to become the next "kale."
Seaweed
Seaweed happens to be one of the fastest-growing menu items worldwide. From seaweed salad to seaweed chips as a snack food, people all over are getting on board with the taste and nutritional profile of this power food. So don't be surprised if you start to see it crop up in your local produce aisle.
Jackfruit
Meat-like when cooked, jackfruit has been a staple in the Southeast Asia region for a long time now. Growing in popularity in the US, jackfruit has become a go-to as far as trying to mimic the texture and flavors of the meat. Plant-based burgers are certainly all the rage in some areas, and jackfruit is the perfect stand-in; not to mention, it has tremendous health benefits.
Honeynut Squash
Consider this the little sister of the butternut squash. A Cornell based plant breeder developed this squash strain and so far, it's been gaining high praise among vegetarians and meat-eaters alike. The flavor is a bit more intense then butternut squash and so when cooking, people can get away with less brown sugar or syrup. It's smaller and thus easier to work with for many at-home cooks. And of course, the honey nut squash adds a ton of nutrients and vitamins to your diet.
Overall, experts say that people are looking at their diets more holistically. They're turning toward more plant-based menus and fewer heavy meats. And these veggies are poised to become grocery store superstars.
Business owners need to stay on top when it comes to their health. The same goes for businesses. Having capital is a great way to make your business better. This is where First Union Lending comes in. We offer many loan programs that can help you. Call today to speak to an advisor!