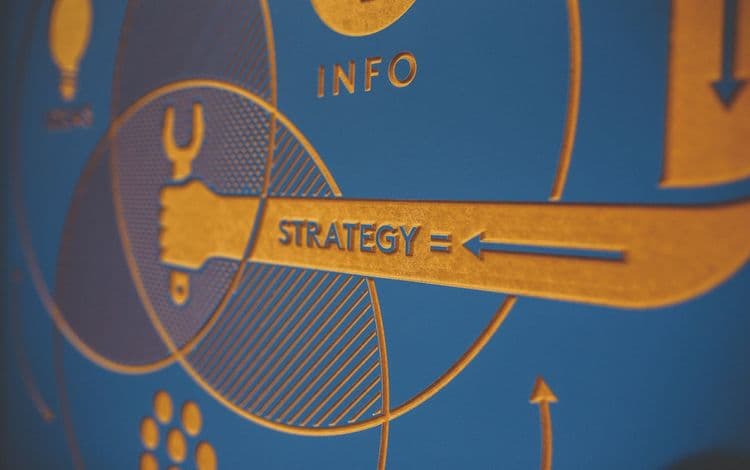 A New Market Entry Strategy For Your Small Business
Becoming established in your market is what so many businesses strive for. After all, solidifying your brand and reputation and concretizing your position as a market leader is only going to cause your business to expand and thrive. But then what happens…Once you've gained a stronghold in your market perhaps it's time to investigate opportunities in other markets. In doing so, you're going to have to come up with a dynamic new market entry strategy.
Having a plan and strategy in place is critical as even bigger, more known companies often falter and outright fail when it comes to entering new markets. When Uber, for example, tried breaking into the Japanese market, their efforts proved less than successful. It is about developing a sound approach, having a game plan ready to go, and scaling your business accordingly.
First You Have to Define Your Market
You, of course, are probably not Uber, so you want to start out smaller, more specialized in defining this new target market. The target market is that demographic you want to reach—those to whom you want to get your message across and consequently attract as new customers. Therefore, the more specific and focused your message is in relation to the demographic, the more successful your market entry will be.
Certainly, you want to look at the broader elements associated with this target market, things such as age, gender, and income, but you also want to consider other factors as well. Remember, you're crafting a message and strategy based around a slew of variables. So, for instance, be sure to evaluate things such as:
Location
Culture
Buying patterns
Personal interests
Internet habits
Life goals
Career roles
With this kind of information, you can send more detailed and in-depth marketing messages. It isn't about throwing blanket campaigns out there and seeing what sticks; rather do your homework, find out what your demographic's needs and wants are and respond accordingly.
Next, Do a Market Analysis
Not only do you have to do careful research regarding the potential consumers after whom you're going, but you also need to examine the current players in this new market. Is it saturated? Is it thus worth entering this new market? If you go in blindly and find that a hundred other companies are already there doing it better than you, then it could just prove to be an exercise in futility. Some of the factors you're going to want to look at:
Market size
Competitors
Economic climate
Obstacles to entry
Risks
Overall Costs
You really need to consider how strong your business model and subsequent plan are when stacked up against others within this market. If the numbers are there great—if not, it may be a good time to rethink your choice of market.
You're Going to Need an Internal Analysis
After evaluating the market, the demographics and the competition then it is time to turn to your own company. Is it ready? Is it strong enough to try and enter this new market? The internal analysis is key as far as pinpointing your business's strengths and weaknesses prior to undertaking this new project.
A number of companies undergo such as analysis by using what's known as a SWOT approach. This simply means evaluating the Strengths, Weaknesses, Opportunities, and Threats. This should be an all-encompassing process that taps every employee, management professional, and stakeholder in the company.
Strengths
What sort of advantages does your company possess?
Look at your business processes and determine which are most successful.
What are your superior skills and what kind of knowledge do you have?
Weaknesses
Where are the gaps—how do you become more competitive?
Are you lacking anything such as cash, technology, equipment?
Opportunities
Where does your target market stand—is it growing?
Do you already have an established customer base in place that could come into play?
Threats
Who are the main competitors in your market?
Could this market be disrupted?
Is the market poised to grow or conversely shrink?
You Need to Have a Plan
It's not just about the big picture. Your new market strategy has to start at the very foundation. Executing your plan without a map to follow could spell disaster. So make sure that you have all bases covered and that every contingency is accounted for. Also, you are probably going to want to devise a plan to exit in case the position doesn't look as strong as you assumed. Sometimes it is better to cut your losses if a plan seems as though it is bound to be unsuccessful. A few components of your plan should most definitely be:
Business plan
Implementation plan
Timelines/Milestones
Tasks as hand
Exit strategy
You may want to test the waters first. If you've done your due diligence when it comes to prep work and all looks good, rather than dive right in, why not run a pilot program. You might offer a single service or product and thus test its reception in this new market. You can also get feedback this way that can be useful in tweaking any new market strategy. Just keep in mind that a pilot program is a scaled-back version of what your business intends to do in the new market.
If in fact, the pilot program goes wonderfully, then this probably bodes well for implementing a full-scale version. You can build upon this introductory program or go all in and run with it.
To enter into a new market can certainly be a challenge in the beginning. You're going to be investing a great deal of time, energy and resources into this endeavor. You, therefore, want to ensure that you are maximizing these resources and working toward achieving what you set out to establishing a market share and building revenue in this target market. Who knows, if launched successfully and the new market entry turns out to meet or even exceed expectation, then this could also help you build toward even more and bigger markets down the road.
At First Union, we love helping out businesses. With our many loan programs, we can get you the funding if your business needs it to execute your market strategy. Call today to speak to one of our agents!