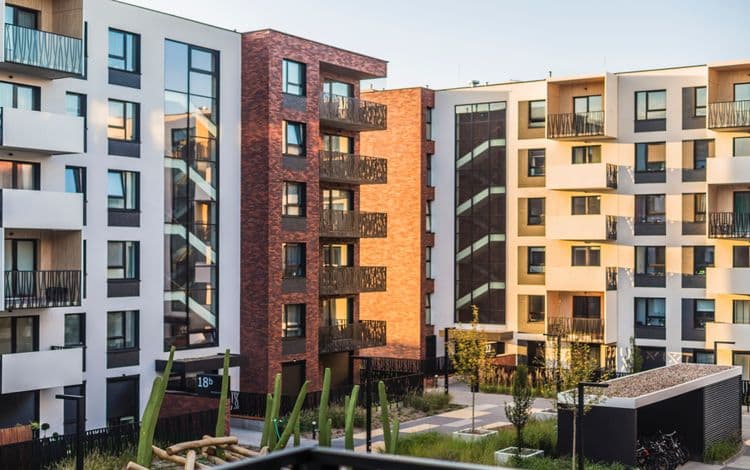 A Guide To Investing In Real Estate
Real estate investing can be a highly lucrative endeavor. That said, there are several different ways to get started investing in real estate. Whether you opt to become a landlord or stick with CRE investing, there is money to be made. Especially now, the real estate market is booming—across numerous sectors, residential and commercial. The question is how do you get started? What information do you need to know before investing in any form of real estate? And what are the secrets to making money? In this article, we look at a few of how you can invest in real estate and make money doing so!
Best Real Estate Investment Strategies
REITs (real estate investment trusts/)
What exactly is a REIT? You might think of these as similar to mutual fund investment. That is to say, a REIT holds several different property types—from office buildings to apartment complexes to retail locations. You would invest into the REIT and the money generated from the aggregation of properties they have would be where your returns come in. Often, REITs pay fairly high dividends. Some REITs are publicly traded, while private ones may be a bit harder for some novice investors to access and to value. In investing in a publicly-traded REIT, you would first establish a brokerage account; keep in mind, some of these funds do have a minimum investment requirement.
Online platforms for real estate investing
There are sites out there that specialize in matching developers with investors for example who are looking for monthly distributions in exchange for helping that developer finance their project. While this may seem like a win-win, it's important to keep in mind that investing in this type of real estate deal is highly risky. There is no guarantee that the project is going to make money (or for that matter, that the project will even finish in any sort of timely manner/). And unlike stocks or mutual funds, it is much more difficult to get your money back out of this kind of investment. Most such platforms of this nature are solely opened to accredited investors—those who have a net worth of one million or more and make at least 200k per year. There are alternatives for nonaccredited investors that you can find with a little legwork.
Rental properties
Rental properties can be big business--if done right. There are ways to get started even with very little money. For example, many landlords will first purchase a duplex, rent out half and live in the other half. In this way, the expenses are covered by the rent they receive and if the rent is high enough, they can generally pay the mortgage off sooner rather than later. This then enables them to use the equity in that home to purchase additional properties. This is very often how a rental property business will grow. Some people will even get started in the "landlord business" by renting out a room in their home (Airbnb style/) either short or long term. There are ways to get creative here and thereby throw your hat into the real estate investor ring. Once your property rental business does start to grow, you may want to consider hiring a property manager to oversee the upkeep, maintenance, and tenant interactions.
Flipping properties
Thanks to HGTV, house flipping has become far more common than it ever has been. People watch these shows and see dollar signs. Be careful though, unless you approach to house flipping strategically it can end up costing you far more than you stand to make. There is a definite risk when it comes to this category of real estate investing. The key is to purchase the property you intend to flip at a price point that makes sense in terms of actually netting a profit from the project. You also want to have people on board that will help you in your flipping endeavor; that is to say, trustworthy contractors and tradespeople are integral. You need to make sure you're in a market in which the property is likely to sell quickly—the longer you hold a property the less money you will ultimately make on the sale.
Rent out a room
As mentioned earlier, this is one strategy that can help you dip your toes into the real estate investing waters. Airbnb and VRBO are platforms that enable everyday homeowners to become real estate investors. Depending on your home's location, you could charge upwards of $300 per night or higher. Especially if you are near a major city or vacation destination, people are constantly on the lookout for places to stay versus just conventional hotel rooms. To maximize what you can make on a room or even basement/carriage house apartment, you want to spend a bit of time and money fixing it up. See what places are trending, what's popular, and what people are looking for in terms of a getaway spot/room.
If you do decide to venture into the world of real estate investing (and now is an excellent time to do so/), you want to be sure and do your homework. Understand exactly what you're getting yourself into regardless of the type of investment you are considering. You might want to talk to a mentor or someone with experience in the type of real estate investment that interests you. Getting started with a REIT may be the easiest route for those new to real estate investing. The key is to assess your risk tolerance and make smart financial decisions.
First Union Lending is here to help. We offer short-term loans, lines of credit, and merchant cash advances, among other programs. Even if your credit score is on the lower side, we likely still have a financing solution for you. Some clients receive the money in as little as two days—we do work that quickly. Call today!