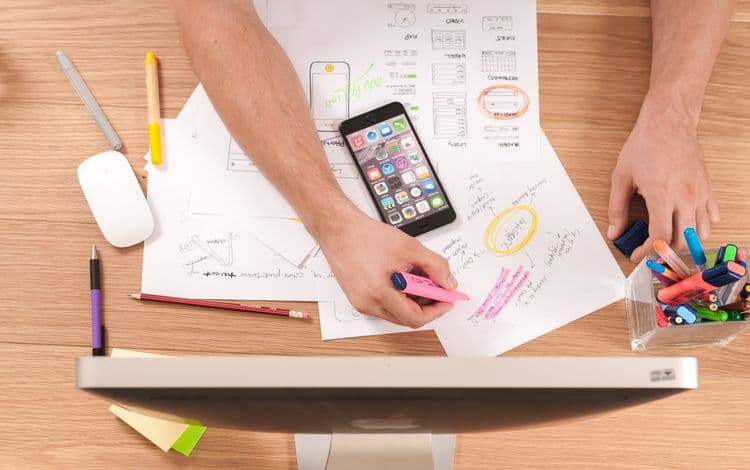 A Business Owner's Guide to Effective Market Research
Especially if looking to introduce a new line, move into a new area or attract a new demographic, market research is going to be vital to any such endeavor. Also, if you happen to notice a dip in sales or activity is suddenly sluggish, then again, it may be time to undertake a thorough and carefully planned out market research initiative and thereby identify any problems that may be hindering you.
Many may not know where to begin as far as starting their research. The process is a fairly comprehensive one comprised of collecting information and then being able to effectively analyze said data. By doing this though, you will gain invaluable insights regarding what your customers want, what their most pressing pain points are and what your company is doing that may be just a waste of time and resources. In this article, we discuss the importance of market research and how you can get started on it so that you're in a better position to make smarter choices for your small business.
Market Research versus Marketing Research
These two things can overlap; however, they are distinct in several important ways. They are both focused on gathering data, asking questions and analyzing the results, but again, they are different. For one, market research is that which hones in on a specific market for your product. You will thus collect info regarding customers as well as competitors offering the same thing. With marketing research, the aim is far broader. The information you are seeking involves such things as pricing, distribution channels, and general marketing strategies. In this article, we will be focusing predominantly on market research.
The Process of Market Research
There are several key steps that you need to follow in order to successfully perform market research, research that will be of value to your company.
1. What is the Objective
As with most initiatives, you need to identify the overriding goals and/or problems that need to be researched and subsequently addressed. For example questions you might ask include: Why do people need my product? What are notable traits of your business? What prompts purchases? Do sales ever decrease? How much will people pay for what we sell? What events prompt my target customers to buy?
2. Data Collection
Once you've summarized the objectives and formulated your central questions, you now need to go about collecting the data required to answer the questions. You might utilize platforms and resources such as the Bureau of Labor Statistics and the US Census Bureau to gain some insights into demographic trends.
By searching online you may also find some useful reports related specifically to your industry. Some companies even put the research they've already done online. Industry trade associations are another channel you can tap to gather info regarding what is trending in your field. However, to get more focused and specific information, you will likely have to conduct primary source market research.
Primary Sources
This essentially is where you go directly to the source: the customer. How do you go about doing this exactly? Several tactics you might try in an effort to gather your data include:
Surveys, using tools such as Survey Monkey for instance
Focus groups
Pick up a phone and start making calls
Questionnaires
Conduct in-person interviews
Some businesses outsource these things and actually hire a market research firm to execute these strategies. , however, being a consideration, you can certainly gather a team of employees to include yourself and set about engaging with your customer base. Make sure that when you are gathering this data you are getting it from customers relevant to your region, in the age group you wish to target, and with an interest in the products/services that you do actually sell.
You might interview both existing and potential customers for the purposes of this primary source research. Both are beneficial to any such study. Also, tap into your social media for this purpose. Look at the feedback and insights coming in from your Facebook page for instance. If you have an email subscriber list, see how engaged those people are as well. Also, you can make use of Google analytics here to see how users are interacting with and utilizing your site.
3. Analyzing the Data
To analyze data effectively you need to gather a lot of it. You want to get the utmost from every interaction. Even if someone is filling out a survey, try and get their background information.
Analyzing the data is largely dependent on how you went about gathering your info. If for example a questionnaire was used, then you might implement quantitative analysis to see how overall, respondents answered questions.
With a focus group, have a recording device and then go back and focus on what was said and what consequent insights were realized. This would be more of qualitative analysis: one that focuses on the way of customer patterns versus just the numbers.
You probably want to utilize both types in your efforts as they both can provide information that will help you to see issues you might be facing and then make decisions regarding how to best address such issues given the data provided.
4. What Comes Next After Doing Market Research
When you have gathered and analyzed your data, you want to, of course, create reports that you can then use to take action. The reports should summarize your key findings and offer you a way moving forward, of tracking your business's progress. Additionally, your reports should provide a picture of the type of sample you used to get the info, how the goals/questions were addressed, and recommendations to follow in going forward.
After the market research, you may just discover some things you might not have anticipated such as a new target audience, a new location or conversely, a location that just isn't working, or even a new opportunity that could be lucrative for you. The important thing is to build upon your research. You can always fine tune and perform another round to get greater insight yet!
If your business is in need of funding after conducting your market research, First Union can help. Call today!