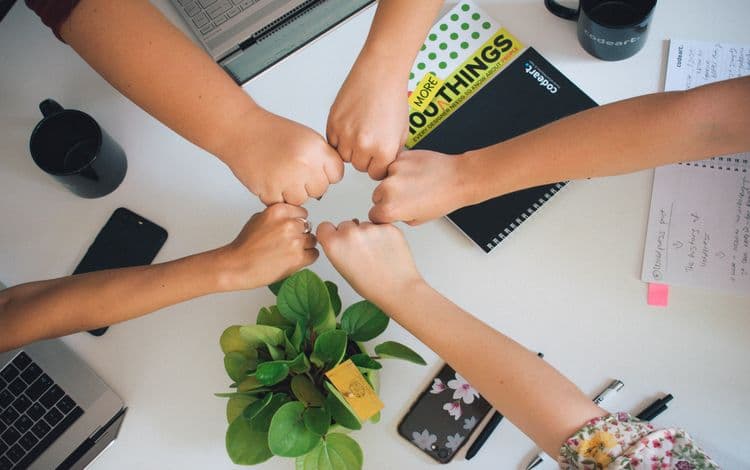 7 Highly Effective Resources for a Better Sales Team
What is the key to a better sales team…In other words, at the end of the day what is it all about, that magic formula that closes a deal? Ultimately, as many sales professionals will tell you, it boils down to the fact that customers have a pain point and you have the solution to alleviate it. The pandemic however has added yet another dimension to this. The economy is down. B2B buyers are purchasing less than in previous years. A recent study suggests that B2B buyers have cut spending up to as much as 25% this spring. So for the B2B seller, this can create a problem.
Buyers seem to be foregoing luxuries for necessities. As a seller you have to be keyed in as far as what the buyers need, what they are willing to spend, and where patterns seem to be emerging in this area. You and your team have to demonstrate that your offering is a necessity in this uncertain climate. You don't have to do this unaided either. In other words, there are resources available to you that can go a long way toward showing clients that you can lessen their pain. Below is a list of key sales resources that can help boost your bottom line even in this uncertain time.
1. Regie
Rege is great because it essentially automates the email process. That is to say, Regie uses data to create a campaign that is far more targeted than it otherwise might be. If you want to gain new customers and win contracts this is one tool that can certainly help as it is using buyer persona information to craft highly effective email sequences and in turn, it analyzes results. In terms of building a sales pipeline, this is one highly efficient resource.
2. Sales Source
This is an advisory firm that works primarily with B2B tech organizations to enhance their revenue engine. Working on account sales development and sales leader mentorship, they truly have helped several companies optimize their sales infrastructure and overall process. The firm has a combined fifty years of experience in terms of revenue leadership. Consequently, they've seen numerous tech companies experience extraordinary growth in a short period.
3. Sales Hacker
Another firm helping B2B companies try and achieve maximum growth, Sales Hacker began as a host of sales meetings and seminars. From there, it grew into a platform designed to provide podcasts and other pertinent resources to B2B companies. What it lacked however was a peer-to-peer element. That is when Sales Hacker decided to start an online community. People can pose questions and have conversations regarding the B2B sales process.
4. Intercom
While many question the efficacy of email, it is far from dead. That said, SMS texts are emerging onto the scene in big ways. They tend to be friendlier and more personal. People often respond to text messages a lot quicker than they do an email. That is what Intercom helps facilitate. They allow your sales team to more effectively utilize texts to keep that contact with prospects and ultimately follow up in a more meaningful way. Intercom supports your team though every phase of the sales journey. From initial contact to close, they offer you the opportunity to engage clients with targeted messages, live chats, interactive tools and much more.
5. HubSpot
Most by now have heard of or utilized HubSpot. It is a CRM and sales tool that helps teams better navigate the traffic that comes to their site; it also enables you to develop a system for lead nurturing, managing email campaigns as well as parsing through relevant data. In monitoring what blog posts are being read and what pages are most frequently visited, team members can gain a clearer picture of what prospective clients may be looking for. What's more, you can track your deals with HubSpot. The site has a ton of information on everything from deals to resources for valuable lead assistance.
6. SalesLoft
A sales platform that helps reps create a more effective pipeline, SalesLoft lets you track leads, create automated email campaigns, and manage your deals overall. Additionally, it possesses a conversational intelligence capability. This is ideal for capturing calls and then going back and listening to them (it has a speed listening feature/). It also scans and transcribes the calls, honing in on various keywords that could potentially prove useful. Many have found that SalesLoft has helped them boost their sales numbers.
7. DocuSign
DocuSign has revolutionized the contract process. Getting a client to put pen to paper and sign on the dotted line so to speak, can be something of a tedious process. You can get sales contracts and legal agreements signed so much faster and more efficiently. The tool also generates agreements if you so choose. Not to mention, it then facilitates storage of any documents by housing them in a central repository. Retrieving what you need has never been easier.
While this list of sales resources is by no means exhaustive, it is a great start for helping inject new life into your sales team. Make it easier on them, give them the tools they need to automate processes and thereby spend more time focusing on getting those leads and closing those deals. Especially, given the current climate, finding ways to streamline things is only going to lead to more gains down the road.
First Union Lending has been working hand in hand with small businesses throughout the crisis. If you need to purchase new software, update your equipment or implement new systems to make your sales process go smoother, we have the resources to help. With short term loans, merchant cash advances and lines of credit, among other products, we can get you the cash you need right now—not weeks from now. Some clients get the money within two business days. Call today and let's get started!