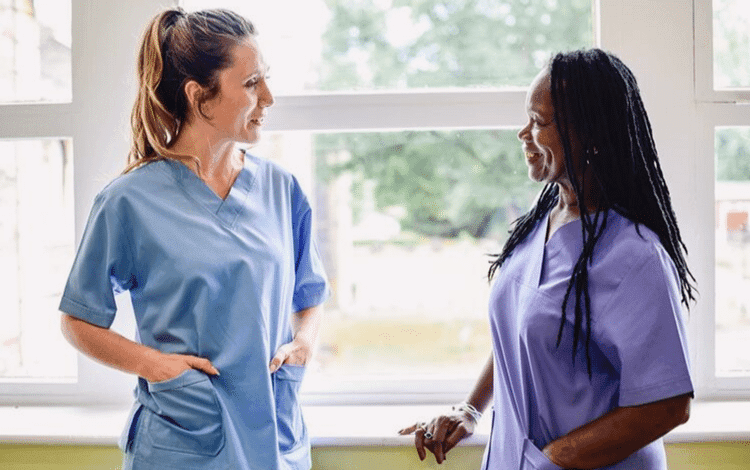 4 Best Practices for Medical Staffing
Staffing may be complicated in any industry and always affects bottom lines. Nobody wants to pay for too many employees. However, medical staffing can have life or death consequences.
Here are 4 best practices for medical staffing to help you balance patient needs and payroll.
Why Is Medical Staffing So Critical?
Having too many medical staff on hand is needlessly expensive. However, not having enough healthcare employees (especially nurses/) costs lives rather than money.
How serious is this issue? One study found that each additional patient a nurse had increased the likelihood of a patient dying by 7%. The likelihood of a failure-to-rescue also increased by 7% for each additional patent.
It isn't just patient lives at risk. Each additional patient for a nurse was associated with a 23% increased risk of burnout. There's also a 15% increase in job dissatisfaction.
Nurse burnout and job dissatisfaction can further impact medical staffing if those nurses quit or provide lower-quality care.
That's why medical staffing is so crucial, and you should implement as many best practices as possible.
The Difference Software Solutions Can Make in Medical Staffing
One of the biggest difficulties with medical staffing is that needs fluctuate constantly. Patient numbers and needs vary daily, and even nurses get sick at the last minute.
Luckily, software solutions are available that can help.
Geo-polls are the best way to fill gaps in staffing needs, even at the last minute. With geo-polls, an automated message can be sent to all qualified healthcare staff. All the nurses who get the message simply indicate whether they're available to pick up a specific shift.
With geo-polls, you can quickly and efficiently fill additional shifts, which greatly improves your medical staffing needs.
Best Practices for Medical Staffing
Now that you understand the importance of geo-polls and other software solutions, let's look at other medical staffing best practices.
1. Plan Ahead
The most efficient way to use geo-polls and other medical staffing software is to plan. What do we mean by that?
First, you should have a variety of templates already created for the most common situations. Your templates should include those for emergency situations like bad weather, increased patient load, or big local accidents.
You also need to figure out what to do with various responses. What if no nurses are willing to pick up the needed shift? What if you send out a message in a disaster to check on your staff's wellbeing and somebody doesn't reply?
Geo-polls are only as effective as your response to them.
2. Convey the Importance of Replying
When you first implement medical staffing software like geo-polls, your healthcare staff might not understand the importance of replying. An unanswered geo-poll is not the same as a "no" reply. Your staff needs to understand why it's critical for them to reply to every message.
This is even more important if you want to use the software to check on a nurse's wellbeing. They should already be used to replying to every geo-poll. Then, you can find out each nurse's status after a local disaster, for example.
3. Keep Databases Current
Your staff must understand the importance of keeping their phone number current. In addition to being able to get hold of your staff, you don't want geo-polls going to wrong numbers.
There are a lot of places you need to update your phone number when you change it. That's why you should periodically remind your healthcare staff to update their phone number in the database. It's easy to forget everywhere you need to change your number.
4. Practice Dry Runs
When you first roll out geo-poll software, you should do several dry runs. That allows your staff to get used to replying to the notifications. It also gives unit managers the chance to become familiar with using the notification portal.
It can also be handy to instruct your staff to use a different notification sound for geo-poll notifications. That way, they can know in an instant the importance of pulling out their phone to reply.
Funding Medical Staffing Needs
Do you need some help funding these medical staffing best practices? Investing in the right software or paying overtime can get expensive.
If you need a loan to help with your medical staffing needs, First Union Lending is here to help. With 9 loan types to choose from, they're sure to have a solution for your medical staffing needs.
Lending specialists are available to help you find the best loan for your situation. Getting started is easy. Just click here or call 863-825-5626.
Applying for a loan won't impact your credit. Your loan could get approved and funded as soon as today.
Don't wait. Call us at 863-825-5626 or click here now to speak to a financial expert and get the right loan for your medical staffing needs.