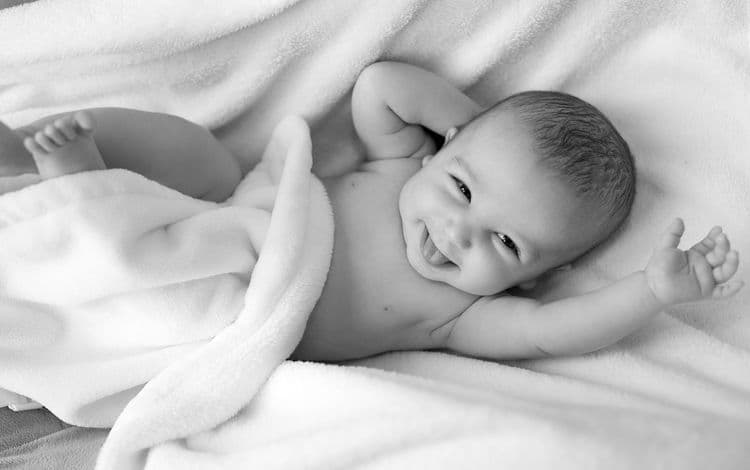 10 Financial Moves/Tips to Help Your Coming Baby
There is so much you need to think about when you're getting ready to have a baby. Beyond stocking up on diapers and deciding whether to breast- or bottle-feed, you should be making financial decisions.
You should make some of these financial moves before your baby is born. On the other hand, you can't do some of these tasks until after your baby has been born. That's because they require a social security number.
Either way, you should tackle these tasks as soon as you can.
Here are 10 financial moves to help your coming baby.
#1 - Create a New Budget
Babies are more expensive than you might expect. You don't want to be caught off-guard by how much your finances will change when your baby comes.
It's crucial to create a new budget before your new bundle of joy brings a surprise bundle of expenses. Sure, maybe you've budgeted for diapers and formula. But have you accounted for childcare, pediatrician copays, and new clothes – for the next 18 years?
According to the USDA, adding a child to your family adds $10,000-$34,000 a year to your expenses.
Make sure your budget has some wiggle room for surprise expenses, too.
#2 - Start an Emergency Fund
If you haven't already, you should start an emergency fund. Do you have enough money saved to pay your bills for a few months if you lose your job? What if you get a surprise hospital bill?
At a minimum, you should have enough money set aside to pay all your expenses for 3-6 months. It's better if you can survive for at least a year. Lean times are much harder when you have a child relying on you.
#3 - Keep Saving for Retirement
It's tempting to stop adding to your 401(k/) in favor of saving up for college instead. However, that's a bad idea. Why?
Who is going to support you if you don't have enough saved up for retirement? Your child.
It's better to split your money between a retirement account for you, and college savings account for your child.
#4 - Save for College
While some politicians are trying to eliminate student debt, you can't count on free college for your child. As of writing, the average cost of a private four-year college is nearly $35,000 per year.
Start saving money now to give your child a bit of an edge when they reach college. They may still need some financial aid. However, the less of a burden you can make college, the better.
Popular options for college savings accounts include the Education Savings Account (ESA/) and the 529 plan.
#5 - Write or Adjust Your Will
Nobody likes to think about dying. However, you want to make it clear who should get custody of your child if the worst happens. Beyond that, you need to make it clear how and when you want your child to benefit from your assets.
You may also want to assign a guardian of your estate. This person will manage your assets until your child is of legal age.
#6 - Get Life Insurance
Can your family support themselves if you die? Can they handle the cost of a funeral? Life insurance plans can be relatively inexpensive if you are young and healthy.
In addition to getting a life insurance policy for yourself, you should consider getting a policy for your child, too. No parent wants to face the thought of outliving their child, but tragedies do happen. Spend a few dollars a month to ensure you can afford a lovely funeral if the unthinkable happens.
#7 - Get Disability Insurance
What happens if you get hurt and can't work? Health or car insurance may cover medical bills. However, only disability insurance will help pay your other bills while you're too hurt to work.
You don't want your family to struggle if you get hurt. You should look into both short-term disability and long-term disability plans. Many employers offer these plans.
#8 - Add the Baby to Your Health Insurance Plan
Sadly, your insurance company doesn't automatically add your baby to your health insurance plan. You need to contact the company within 30 days of your child's birth to add them.
This is one task you don't want to procrastinate on. Babies are fragile and can become very ill very quickly. The sooner you can get them covered under your health insurance, the better.
#9 - Update Your Tax Forms
Having a child entitles you to a variety of tax cuts. Some of those tax cuts include the Child Tax Credit (CTC/), the Child & Dependent Care Credit, and the Earned Income Tax Credit.
#10 - Freeze Their Credit
Kids are at a much greater risk of identity theft than adults. That's because fraud may go unnoticed for years.
While it seems strange to think about your newborn's credit, freezing their credit now can save hassle down the road.
Thanks to the federal Economic Growth, Regulatory Relief, and Consumer Protection Act, credit bureaus must offer credit freezes for free. They must also honor freeze requests for children under 16.
Freezing your child's credit can be a bit of a hassle. However, one report found a teenager with more than $750,000 in debt from 42 credit accounts opened by 8 people. The hassle of freezing your child's credit now is less than the hassle of fixing their ruined credit later.
Financing These Financial Moves
If you want to get a jump start on financing these financial moves, contact First Union Lending. With 9 different types of loans, you're sure to find the right one to set your baby up for success.
Our financial experts can talk you through your loan options to find the best one for your needs. Applying for a loan is easy and doesn't affect your credit. You could get the money as soon as today.
To get started, call 863-825-5626 or click here. Set your baby up for a successful, happy future.