"The City of Soul" is the most populous in Mississippi. It is home to many thriving businesses run by devoted, hard-working owners who have put their blood, sweat, and tears into building their American Dream. Jackson, Mississippi, is home to many small businesses, major educational institutions, and a diverse economy. The City of Jackson is focused on breeding, creating, and enhancing even more economic development and providing many incentives to attract both businesses and residents.
Running a successful business in Jackson, Mississippi, is exciting and worth every minute. This epicenter of jazz, blues, gospel, and folk music makes it the perfect place for any business to thrive alongside a community of artistic talent and hard-working men and women. As the capital of Mississippi, it has a deeply rooted history in the Civil War and Reconstruction eras. There are plenty of museums, historical sites, state parks, and things to do for residents and visitors.
Suppose you're a business in Jackson, Mississippi. In that case, you understand the need to maintain a healthy business outlook and upkeep your environment to keep in line with the diverse, local community. Any necessary business venture you add to your belt increases the opportunity for your business to create a lasting impact on your community. But an increase in funds is generally needed to do so.
Rather than searching for a traditional lender with a lengthy application process, choose First Union Lending to provide you with business funding at an expedited rate. We help small and growing businesses in Jackson, Mississippi, achieve their goals and maintain success.
See Your Loan Options
Only U.S.-Based Businesses are Eligible.
Top Five Industries in Jackson
Jackson, Mississippi, has a strong service industry that supports all economic drivers in this bustling city, such as government, education, healthcare, technology, and entertainment. This city is perfect for young professionals to learn and create their dream careers and business if they want. As a city with such a diverse history and many things to do, five primary industries filled with small businesses can capture hearts in this history-rich city. You can receive financial assistance through a business loan if relevant to your business.
Wholesale Trade
Wholesale businesses play a crucial role in driving retail trade to consumers. While it is more a business-to-business entity, a lot goes into marketing, sales, and structure that keeps a wholesale business running. As we've learned in recent events, many factors can influence the success of a wholesale company, such as supply shortages, shifting business trends, and possible shipment delays. With so many influencing factors in its business success, wholesalers and distributors often need to ensure they can fund a plan of action in any emergency.
Many wholesale companies in and around Jackson have felt these factors influence their business. Luckily, financing options can protect these businesses in times of a crunch. Our Merchant Cash Advances, Short-term business loans, and various business loan options can help any wholesale and distribution company maintain business success.
Retail Trade business loans
Whether you're at the Outlets of Mississippi just outside of Jackson, the Metrocenter Mall, or any shopping center in between - Jackson has no shortage of small and growing retailers in the area. If you're a retailer, there is plenty you can do to keep yourself growing alongside this diverse community. With proper funding, a retailer can grow its business in the right direction towards success.
Professional Business Services
Lawyers, accountants, and marketers make up the bulk of this industry. They provide other businesses and individuals with industry knowledge to keep growing in the city. The current economy and business trends may influence these businesses, causing many to endure make-or-break moments if the working capital is not readily available. While this may sound intimidating to the average person, the business owner sees this as an opportunity to challenge themselves and push their business into a higher envelope of success.
Accommodation and Hospitality
With plenty of parks, museums, and history - it is no surprise there is a little bit of a tourism boom in Jackson. Whether near the Mississippi Civil Rights Museum or the Ross R Barnett Reservoir, maintaining an accommodating business is key to driving customers in and having them return for more.
Manufacturing
Jackson is a place many welders, mechanics, engineers, and production workers can readily find a career. Several growing manufacturing companies help drive the other industries in Jackson.
With technological advancements and more people moving to more affordable towns, businesses are expanding to meet project needs. To keep up with industry trends, proper business funding is needed to maintain and upgrade equipment when required.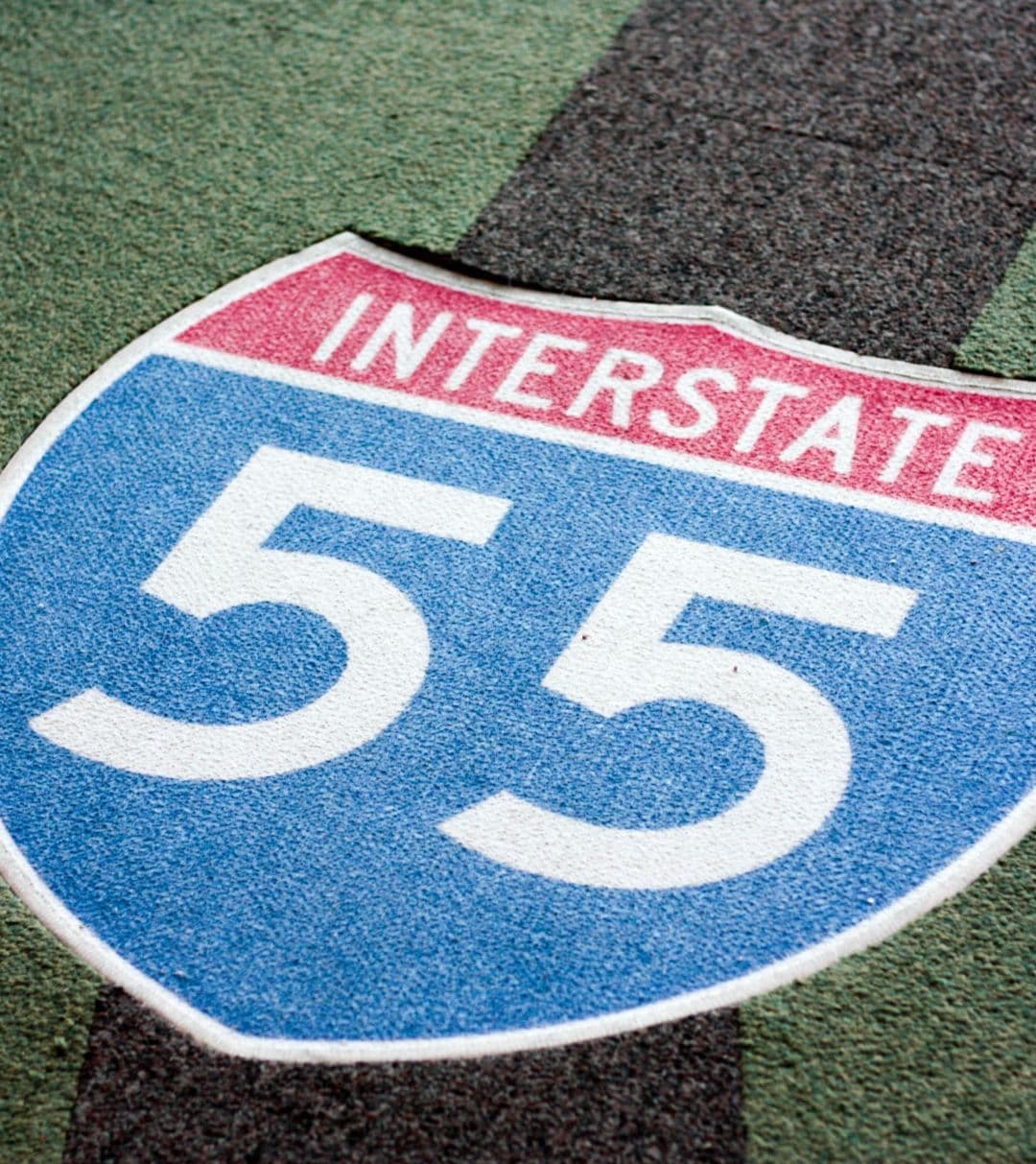 Stand Out From The Crowd With A Business Loan
Jackson is a Mississippi city marked by a rich historical past as one of the foremost centers of the Civil Rights movement. Deemed a City with Soul, Jackson today has a vibrant arts scene, some of the best restaurants in the south, and musical venues and offerings that put other cities to shame.
And with the likes of the University of Mississippi, Belhaven, and Jackson State, the vibe here is young, hip, and full of energy. So whether you live in Tougaloo or Presidential Hills, you can enjoy all Jackson offers. If your business needs funding, our loan agency serving Jackson can help. Let's talk about your options!
As a business owner in this bustling metropolitan area, you must do everything possible to make your company stand out. Jackson, as it is an up-and-coming urban center, can be competitive—so what does your business bring to the table?
It may be time to step up your game: move into bigger and better office space, roll out a new product line, and enhance your marketing efforts. Whatever your Jackson, MS company has to do to get noticed and attract more clients, now is the time to do it. We make the process very easy. Just fill out an online application, and we will reach out to you!
Uses of a Small Business Loan
Businesses often utilize business loans to cover equipment, real estate costs, or working capital paid off between one and 25 years. Business loans can also purchase fixed assets or help maintain day-to-day operations. Most businesses use small business loans for the following:
Boost Your Cash Flow

Get small business financing to free up cash for immediate reinvestment in your company. You'll have more flexibility in financial decisions and be able to prioritize expansion rather than worrying about day-to-day expenses.

Buy New Equipment

It's essential to find the most powerful and modern tools to provide the best possible service to your clients. Buying equipment can add up quickly. We can work with you to find the best financing options for your small business.

Refurbish Your Premises

Maintaining or upgrading your company's facilities is an investment, especially if you're still in the early stages of growth. A small business loan can cover some or all of the costs involved in creating a clean and modern working environment to succeed and attract customers.

Hire extra Staff

If you need to add top talent to your team but don't have the cash to do it, an option like a small business loan with competitive interest rates could be the way to get funding.

Cover One-off Costs

A small business loan or line of credit can help you take advantage of any opportunities that come your way.

Grow Your Business

We've helped thousands of established businesses in the United States grow, create new jobs, and stimulate economic growth in their local communities with the best trim business financing options for their needs.
First Union Lending is Here to Help Your Business Succeed
Unlike traditional banks, we do not scrutinize you in terms of just a credit score or number of years in business. We take a big-picture approach- we want to know who you are, what value you bring to the Jackson economy, and how you plan to grow your company in the coming years. It's about hearing your story and evaluating you based on all facets of your small business. Not just one or two aspects of it.
Maybe you've already tried to approach a Jackson, MS bank for a business loan. Let us guess. They made you wait weeks or months for a decision to come back with a "no." They were probably fixated on your credit score or years in business. First Union Lending doesn't operate like this, and we certainly aren't looking for reasons to reject your loan application. We understand it as our job to help you succeed and grow.
Our application process is straightforward. Fill out an online form and submit a few documents. Your advisor will help you every step of the way. We take a big-picture approach to commercial funding, meaning it's not about one score or how much collateral you have. Instead, it's about who you are and how your company is helping the dynamic Jackson economy. We offer lines of credit, short-term loans, equipment financing, SBA loans, long-term loans, commercial property loans, debt consolidation, bridge loans, credit card processing, health care provider loans, invoice factoring, merchant cash advances, and other uniquely tailored loan products. And with programs ranging from 5k to 10 million, we have the resources available right now! We're never about making you wait—most receive funding the same day.
What plans do you have in mind for your Jackson, Mississippi company? We've worked with dozens of small business owners in healthcare, food and beverage, manufacturing, retail, and so on. We understand the differences in the various industries, so we have no off-the-shelf approach. Every client is different; thus, every client gets a commercial loan designed specifically for their business needs.
We would love to hear from you—a representative is standing by to help. We genuinely want to understand what you're all about because we know that together we can make your Jackson business, whether located in Belhaven or Fondren, a bona fide success. Speak with a specialist!