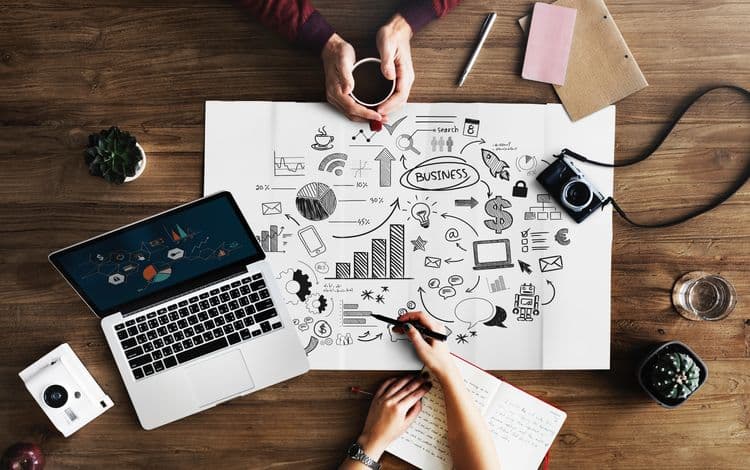 18 Business Loan Requirements - Business Plan
16 - Business Plan
Not every lender is going to require you to submit a comprehensive business plan; however, that is not to say that it is not a good idea to have one in place. Especially, if you are going with a more traditional lender, they often will need to see a thorough plan, whereas more alternative lenders won't necessarily have to have one before approving you for your business loan.
Essentially the function of a business plan is to spell out your goals, make financial projections, explain what you perceive the market to be, as well as layout estimates for future sales, incomes and cash flow. In order for you to build a thriving and successful business, you really will have a need to have thought about these things. In fact, by creating a business plan, you have a chance to demonstrate how passionate and enthusiastic you are about the potential for your endeavor. And remember, creativity does count here! In other words, your business plan does not have to be dry and boring.
A business plan can be anywhere from 20-50 pages long—some even longer depending on the data you have, the experience you have accumulated and the industry you happen to be in. You may want to include any or all of the following:
- Your personal background information. After all, as the owner, you in many ways embody the company.
- The overall mission statement of your business.
- Data on your market, competitors and what you bring to the table.
- Financial projections encompassing at least the next 3-5 years.
- A general marketing strategy.
- An executive summary of the company.
This plan is your opportunity to show people why you are unique, why your company has value and why you are the one to bring it to fruition. At First Union, we believe in small businesses. We believe in your ability to get your company off the ground, and we will do all that we can to help. Call today and let us get you the funding you need!
You're reading part 16 of our 18-part series: 18 Business Loan Requirements.