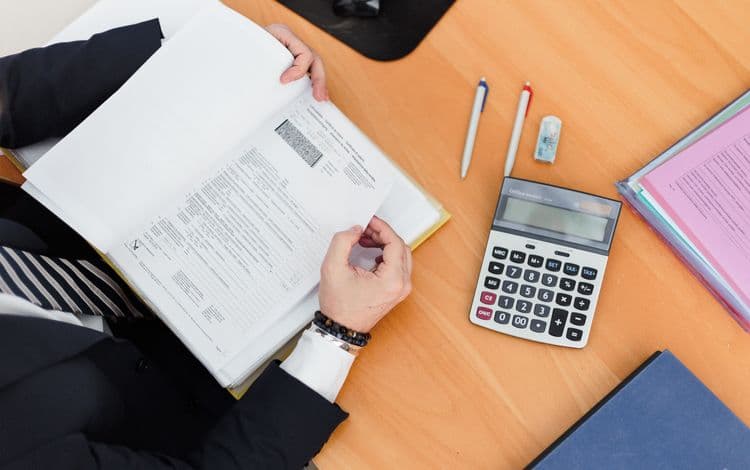 When is Debt Consolidation Right for Your Small Business?
How does small business debt consolidation work? How do I find out if debt consolidation is the right decision for my business? When you decide to choose a business debt consolidation loan, you will work with a lender to take out a loan large enough to pay off your other debts. Once your other debts are paid off, the only remaining debt payment you have is the new business loan; as such, you have consolidated all of your business debts into one payment.
How You Know if You Need Business Debt Consolidation
If you are in a position where you have multiple debts to various lenders, you can determine the benefit of business debt consolidation by evaluating your current debts; determining the monthly payment amounts, remaining terms, and interest rates; and comparing those figures with the cost of a new loan. Keep in mind the purpose of debt consolidation is to increase your business cash flow.
Save Money with a Small Business Debt Loan
The goal of a small business debt consolidation loan is to increase your monthly cash flow by reducing your monthly debt payments. While the monthly savings may be nominal, the real savings are compounded by reduced interest rates, which reduce the amount of money that will be paid out over the course of the loan.
Reducing interest rates is a very common goal for small businesses that have taken out a short-term business loan or a merchant cash advance. While there is certainly a place for short-term financing, the cost makes it unsustainable for a long period of time. A small business debt consolidation loan comes with a lower annual percentage rate (APR/) than nearly every short-term financing option available.
Strive for Lower Monthly Payments
Business loan consolidation typically results in lower monthly payments. A lower monthly payment can ease current strains on your business' cash flow. That means you'll have more cash available for normal operating expenses and unexpected opportunities. It may also allow you to avoid additional borrowing in the future. All else being equal, small business consolidation loans result in lower monthly payments because they have a lower APR and a longer repayment term. If your goal is to lower the amount you're paying on your debt each month, then an SBA will probably be the best option for you.
Qualify for Additional Borrowing
One of the results of the lower ARP is having the ability to qualify for additional borrowing and longer repayment terms. This increases the business' debt service coverage ratio. Typically, it's not uncommon for small businesses to require some additional working capital when consolidating business debt. The additional working capital should help them deal with the unexpected or help them afford needed equipment. This will hopefully prevent your business from falling back into getting another expensive, short-term loan in the future. A business consolidation loan can help you better manage cash flow in the following ways:
Instead of dealing with multiple creditors, you will now manage a single account. You'll now have one monthly payment. The lower rate and longer repayment term will result in smaller monthly debt payments.
Generally speaking, these benefits should give you more cash in the bank to cover regular expenses. This will not only improve your financial situation, but it will also smooth out your cash flow management process.
Increased Line of Credit
Choosing the right business lines of credit is crucial. There are plenty of options to choose from. Credit cards offer a useful cash flow management tool and give businesses a high degree of flexibility in their spending. You will be in great shape as long as you can pay the credit card in full every month. However, if you've built up a balance on the line, you lose flexibility and are on the border for expensive debt payments. Consolidating small business credit card debt with a business consolidation loan not only makes the monthly debt payment more affordable, but it frees up your credit line again. You'll have a more affordable loan and a reserve to prepare for the unexpected.
Predictable Payments
Short-term loans that are consolidated have variable interest rates. This means that the payment changes over time, and you can't accurately budget the same amount on every payment date. This can be very frustrating if your payments end up being more than what you expected. A consolidated business loan with a fixed interest rate helps you more accurately budget what your loan costs will be through the entire term of the loan. You will not have the unexpected payments or frustrations that a variable interest rate loan can bring. SBA loans offer all six benefits and typically complete it with the lowest rates and longest repayment terms available.
Debt consolidations are a great option for business consolidation. Remember, they can be difficult to qualify for, require lots of paperwork, and can oftentimes take months to sort out. Make sure to seek out lenders who can assist you with the process so it will provide you with a smooth transition.
Do You Want to Look at Your Financing Options?
If you find yourself needing to find funding for your business, First Union Lending is here to help.
We have nine different business loan types to choose from. This means that we're uniquely qualified to help you find the perfect loan to open your small business.
Applying for a business loan doesn't affect your credit. Better yet, your business loan may be approved as soon as the same day.
To discuss our business loans with one of our lending experts, click here or call 863-825-5626. We'll talk about our various business loans and help you find the right one.
Get started with the process now by learning more about our business loan types here.