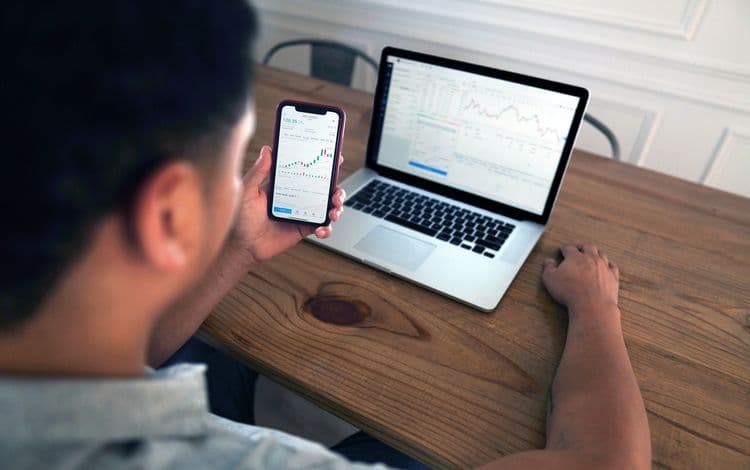 What is a Stock Market Simulator?
If you are considering investing in the stock market but aren't quite ready to take the actual plunge, you might consider first trying a stock market simulator. Such a simulator is a way for you to get your trading feet wet without risking any of your actual money. Many want-to-be investors will use a stock market simulator to see how a potential investment progresses and get a feel for tracking various stocks. Stock simulators are a great way for people who might not exactly be conversant with the stock market to gain a clearer understanding of it before undertaking "real life" investing. In this article, we look closer at what exactly a stock market simulator is and why it might be a good idea to try one.
Types of stock simulators
Stock simulators will come in two primary types. There are stock market games in which you compete against other "investors" to see who picks better performing stocks. And also, there is virtual trading. Virtual trading is closer to real-life trading, as you will use a broker style platform to track stock progress and thereby get some practice before pulling the trigger on investing in the stock market. Below are a few of the more popular virtual trading platforms as well as stock market games.
Investopedia
Investopedia offers one of the more popular stock market games out there. You will first sign up for their stock market simulator and then receive a virtual 100k to invest in the stocks you choose. Investopedia's stock simulator allows you to set up watchlists for tracking stock picks, and it also provides a portfolio page so you can track how your portfolio is progressing about those against whom you are competing. They offer several helpful tutorials to help you get a better feel for what is involved with the stock market game and also to help guide you through their interface.
Virtual Stock Exchange
Virtual Stock Exchange is brought to you by Marketwatch. They have thousands of active stock games underway at any given time via their platform. You also have the option of creating your own game. In designing your own, you get to determine how many players, the duration of the game, and how much seed money players get to start with. As with the Investopedia game, you also have a portfolio page you can track and you can set up watch lists for your potential picks.
TradeStation
TradeStation while popular among professional traders has also established a virtual stock market simulator. It is called TradeStation Simulator. Their simulator offers just about everything you'd encounter if you were trading in real life as far as what is available through the broker platform. You will register for an account and then you determine how much virtual money you'd like to invest upon getting started. The good thing about this stock market simulator is that you can test out various stocks and even create automated strategies for your investments. And as with most stock simulators, you can track the progress to see how savvy an investor you are.
TD Ameritrade
TD Ameritrade offers a stock simulator by way of their virtual trading app called paperMoney. You begin with 100k in virtual money and you gain access to the intuitive broker's platform to invest this currency. You will have to set up an account to gain access to the suite of tools available for virtual stock trading. You can establish your watchlist with this app and of course, track the progress of your stocks. They also offer a comprehensive reporting section so that you can see various charts and studies as pertain to your specific investments.
Interactive Brokers
Interactive Brokers is offering a Paper Trading account and gives you access to its high-end trading platform. You start with one million and can consequently use all available broker tools to start your virtual investment journey. Perhaps more so than some others on this list, the trading environment is as close to the real thing as it gets. You do have to be a customer to use this stock simulator, so keep that in mind.
The Benefits of Using a Stock Market Simulator
Depending on your understanding of the stock market, stock market games and virtual trading are used for a variety of purposes. For many people, it's about getting their feet wet, gaining a better understanding of how the stock market works, while having some fun in the process. And the competitive part of the stock market game is often a draw for people—especially those looking to have some fun with it.
If you are more serious about getting into stock trading, then you're likely to stick with virtual trading options and apps. This way too you get a chance to evaluate the platforms before actually using them for trading stocks. You get the experience of being in a broker's environment and consequently the chance to become more comfortable with that environment. Comfort level is extremely important when it comes to trading.
The other great thing about virtual trading is that you can make mistakes that do not cost you a fortune—or anything! When real money is involved tensions rise, anxiety levels increase; a stock simulator is a far calmer way to learn about trading on the stock market.
First Union Lending works with small business owners, getting them the cash they need when they need it—not weeks or months from now. Some clients receive their funds within two days; we do work that quickly. If you need additional capital for expansion, to hire more employees, or to make it through this difficult time, we can help. We offer lines of credit, SBA loans, and merchant cash advances, among other programs. And with resources ranging from 5k to one million, we have the money on hand right now. Call today!